Has your British Airways Executive Club status been extended this afternoon?
Links on Head for Points may pay us an affiliate commission. A list of partners is here.
Slightly earlier than I expected, British Airways appears to be processing Executive Club status extensions this afternoon.
Take a look and check. If it does not show what you expect – and mine doesn't (EDIT: does now), and neither does my wife – leave it and take another look later. There are a lot of accounts to get through!
NOTE: If you are using the BA app, you need to log out and log in again each time you check. If you keep checking it without logging out, it won't change!
Here is a reminder of what to expect.
How will the British Airways status extension work?
Full details are on this page of the British Airways website.
Your current membership tier will be extended by 12 months, for memberships renewing between 8th July 2020 and 8th June 2021.
And you need fewer tier points to requalify ….
After your extension, you will be able to requalify for the subsequent year for 25% fewer tier points than are normally required.
This means that British Airways Bronze status will require 225 tier points (was 300 points), Silver status will require 450 tier points (was 600 tier points) and Gold status will require 1,125 tier points (was 1,500).
If you qualify by segments, Bronze will require 18 one-way cash flights and Silver will require 37.
Similar drops apply to Gold Guest List and the sub-tiers inside Gold Guest List.
The reduced tier point thresholds apply to all membership years which expire up to, and including, 8th July 2022.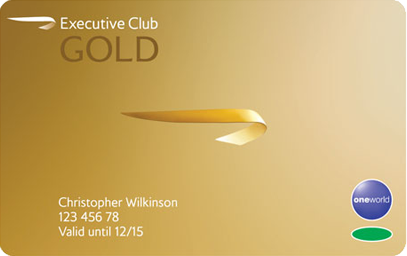 When the extension was first announced, I went back to BA with a few questions. Here is my understanding of how it will work but please don't take any specific action without additional confirmation:
I am already above the reduced tier point threshold. Will I be promoted immediately?
Yes.
For example, if you were currently on 250 tier points with a membership year ending on 8th August, you should be promoted to Bronze today or very soon.
I gained a new (NOT renewed) status in my current membership year, so I already have it for next year regardless. Do I get an additional extension?
Yes.
For example …. if your year-end is 8th September 2020 and you qualified for Silver status in February 2020, you already have Silver status until 31st October 2021. This will be extended to 31st October 2022.
However, you would need to earn the FULL 600 tier points between 9th September 2021 and 8th September 2022 to retain your Silver status for 2023. The lower tier point thresholds only apply to membership years which end on or before 8th July 2022.
I have already requalified for my current tier. Do I get a further extension?
No.
For example, you are Silver and your year expires on 8th September. You already have 600 tier points to renew until 31st October 2021. You do not receive a further extension.
I have an 8th June year-end and did not requalify for status. However, I won't drop down a level until 31st July 2020. Do I keep my old tier?
No. You will still drop down a tier. However, your new lower tier will be rolled over.
For example …. if your year-end was 8th June 2020 and you failed to retain Gold, you will still drop to Silver on 31st July. However, your Silver status will last for two years instead of one year.
My year-end was 8th March / 8th April / 8th May and I failed to retain status due to reduced flying. Can I have my old tier back?
No. However, you will retain your 'soft landing' tier (Silver if Gold, Bronze if Silver) for two years instead of one year.
I am not a member of British Airways Executive Club at the moment. Can I join and benefit from the reduced tier point threshold in my first year?
Yes. You would only need 225 tier points for Bronze, 450 tier points for Silver and 1125 tier points for Gold.
The new reduced tier point thresholds will apply to all membership years which end up to 8th July 2022.
I am a BAEC member but have no British Airways status at the moment. Do I still benefit from the reduced tier point threshold?
Yes.
If you are a Blue member and reach the reduced qualification requirements (225 tier points) for Bronze status before your next tier point collection end date, your membership will be upgraded to Bronze for the remainder of your tier point collection year, and the year after. These are the normal rules, albeit at the reduced qualification thresholds.
The reduced thresholds will also apply to your next membership year too, as long as it ends on or before 8th July 2022.
Is the requirement to fly a minimum number of British Airways segments still suspended?
No. This rule is back on the books.
To earn or renew Bronze status you will need to earn 225 tier points plus fly at least two British Airways one-way flights for cash. To earn or renew Silver or Gold status will require the requisite number of tier points plus flying at least four British Airways one-way flights for cash.
Please let us know if you receive an extension which does not seem to fit with the pattern above. Do NOT post today to say that you haven't received one you were expecting, as it will take a bit of time.
You can find out more about status extensions on ba.com here.
(Want to earn more Avios? Click here to visit our home page for the latest articles on earning and spending your Avios points and click here to see how to earn more Avios from current offers and promotions.)