London City Airport CEO Robert Sinclair talks to HfP about recovery – and new lounges
Links on Head for Points may pay us an affiliate commission. A list of partners is here.
Before my flight to Ibiza last week I had time to chat about how London City Airport is adapting to new circumstances with Robert Sinclair, its CEO.
Robert was candid about the struggles that airports and airlines face globally.  As a business-heavy airport London City is particularly hard hit, operating at just 10% of its usual Summer capacity thanks to the fall in demand from business.
To put this into perspective, I was told on my return that Ibiza airport is operating at around 30% capacity.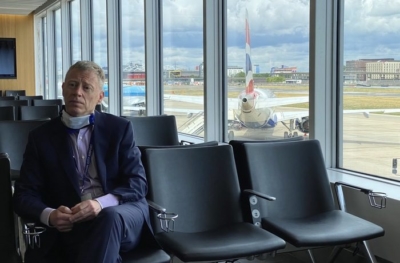 Leisure traffic is saving London City Airport
Despite this, many of the flights now operating from the airport are doing well.  It currently has flights to Florence, Ibiza, Palma, Dundee, Teesside, Isle of Man, Malaga and Amsterdam.
My own flight was virtually fully booked, with the only empty seats from a handful of no-shows.  I was told that the daily CityFlyer Ibiza flight is consistently at 80% – 90% of capacity, which is a good even at the best of times.  Malaga, Palma and Florence are also doing well.  It is clear that people are eager to travel for leisure.
The same cannot be said for business flying, demand for which has cratered. Whilst essential travel continues, London City doesn't expect its major corporate clients to start flying in a noticeable way until September, and even then only at 20% to 30% of normal levels. Crucially, business travel will become the choice of individual employees – Sinclair feels that there will no expectation to travel for some time yet.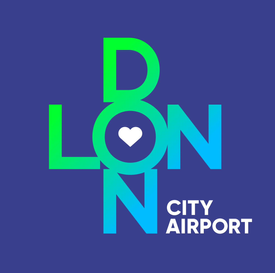 Where does this leave LCY?
London City finds itself in an unusual position. Few airports have as large a business to leisure ratio, and so are finding it easier than City to rebound as leisure travel slowly begins to return.
With significant business demand not predicted until later this Autumn, London City has pivoted to virtually exclusively leisure flying.  Key routes in normal times such as Frankfurt, Amsterdam, Dublin, Edinburgh, Zurich, Luxembourg and Milan will only return slowly.
Luxair relaunched Luxembourg last Friday, whilst we can exclusively reveal that Lufthansa will restart its Frankfurt flights from 6th September with two flights per day.
The good news is that London City has been diversifying its passenger base for some time now and now attracts an even 50-50 split between business and leisure passengers. This is a significant improvement from fifteen years ago, when business accounted for around 90% of all traffic at the airport.
Much of this growth has been achieved by utilising capacity that might otherwise stand idle. Airlines such as BA CityFlyer are effectively mopping up leisure demand at off-peak times during the day and at weekends.  This maximises the use of the aircraft and staff and has also proven surprisingly popular.
This will, clearly, continue. With only a handful of daily flights, London City has transformed into a leisure airport and is finding success in doing so. Whilst its domestic flights are flagging, Malaga, Ibiza, Florence and Palma flights are doing extremely well.
What about London City's redevelopment plans?
Attracting a greater leisure audience is partly why the airport launched its redevelopment plan. The scheme, which we wrote about in 2018, will see usable floor space quadrupled, which in turn will allow for a greater amount of shopping and dining options for leisure travellers.
In addition, Robert Sinclair confirmed that the airport is planning for at least two premium lounges.  London City does not currently operate any lounges unless you count the Jet Centre in private jet terminal which we reviewed, here.
The lack of lounges has never been a problem in the past, as the airport's key attraction for business travellers is the speed and ease of passing through.  (Although, at one time, the Rolex concession at London City had the highest turnover per square metre of any outlet in Europe!)
The maths is different for premium leisure travellers, who want to enjoy a drink in the lounge before a business class flight.  As it currently stands, the Club Europe and Euro Traveller experiences are not wildly different on BA CityFlyer, especially as such a high percentage of passengers have Executive Club status.
(If I had to guess, I wouldn't be surprised to see a British Airways lounge as well as a third-party Priority Pass offering from a company such as Plaza Premium or No 1 Lounges.)
London City's redevelopment plans are currently in limbo.  Whilst work continues on extending the taxiway parallel to the runway and the addition of several new aircraft stands, it's not clear if or when the airport will continue with its original masterplan.  We may see delay or even down-sizing.  Much will depend on how aviation recovers in the coming months – even airport management are hesitant to commit one way or another – although the long lead time for the project means that it is unlikely to open before aviation has made a strong recovery.
Conclusion
It's hard to believe just how devastating Covid-19 has been for airports and airlines. Whilst some flights are doing well, airports have become mausoleums in 2020, mourning the millions of passengers they would otherwise welcome.  Hopefully Robert and his colleagues can still make their plans come to fruition.