Club Suite rollout: has your chance of getting the new British Airways business class seat improved?
Links on Head for Points may pay us an affiliate commission. A list of partners is here.
Last year, British Airways revealed its plans for the rollout of its new Club Suite business class seat at its Capital Markets Day. How has this plan survived coronavirus?
What was the original Club Suite roll-out plan?
The original British Airways plan was for 33% of the long haul Heathrow fleet to feature the new Club Suite business class seat by the end of 2020, increasing incrementally until all Heathrow-based aircraft had it by 2025:
As far as we know, there has been no substantial delay to the Boeing 777 refurbishment programme. The 2020 delivery schedule is also continuing as usual, and we recently saw the first Boeing 787-10 arrive. This came with Club Suite installed on Day 1, the first time this has happened on a 787.
Your chances of Club Suite have increased substantially
Things have moved on since the Capital Markets Day presentation, with the biggest change being the retirement of all 31 Boeing 747s in BA's fleet. As none of these aircraft have Club Suite, removing 30% of BA's long-haul aircraft will immediately increase the proportion of Club Suite-outfitted aircraft, even though the number of aircraft with the seat isn't changing.
British Airways has also announced that none of its A380 fleet, which does not have Club Suite, will fly again in the short term.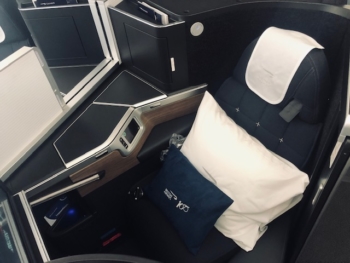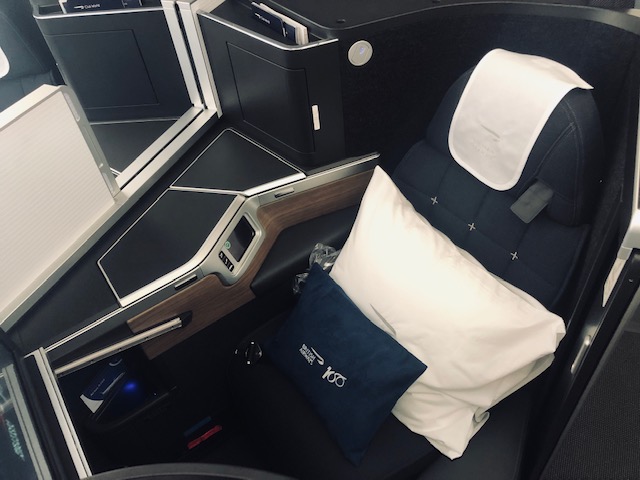 Let's take a look at BA's projected long haul fleet at the end of 2020:
A350 – British Airways currently has six A350s in its fleet and at least two more are currently in the final stages of construction and likely to be delivered this year. BA's A350s were the first to get Club Suite. Assuming no change, nine should be in service by the end of 2020.
A380 – British Airways currently has twelve A380s in its fleet, although the majority are currently parked due to Covid-19. It is not clear if and when BA will return these to active service soon, although it is hard to see them returning this year. The first A380 was due to be refurbished with Club Suite in 2022, with the final aircraft due in 2025.
Boeing 787-8 – British Airways has twelve of the smaller 787-8 Dreamliner in its fleet. The first of these is due to be refurbished with Club Suite in 2021 with the fleet completed in 2024.
Boeing 787-9 – British Airways has eighteen of the mid-sized 787-9 in its fleet. These are due to be refurbished with Club Suite between 2022 and 2024.
Boeing 787-10 – British Airways currently has two of the largest 787 variant in its fleet, with plans for six to arrive by the end of the year. Like the A350s, these are fitted with Club Suite on the factory line.
Boeing 777-200ER – There are approximately 29 777-200ERs in BA's Heathrow fleet, with the remaining 14 at Gatwick. Two of the oldest are due to be retired by the end of 2020, taking the fleet down to 27. British Airways has already started the process of refitting these aircraft with Club Suite. Eight are complete with a further eight originally due by the end of the year. This process appears to be a couple of months behind schedule, so we are likely to see between ten and sixteen completed.
Boeing 777-300ER – British Airways currently has twelve 777-300ERs in its fleet, with a further four arriving this year. The first aircraft is due for refurbishment in October with a total of three scheduled for this year. These are experiencing some delays as with the refurbishment program on the 777-200ERs, so we may see between zero and three complete. The new arrivals will come with Club Suite line-fitted.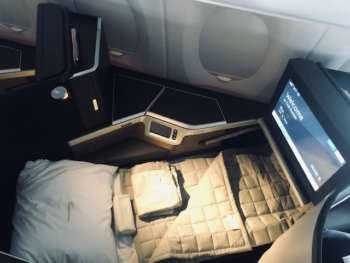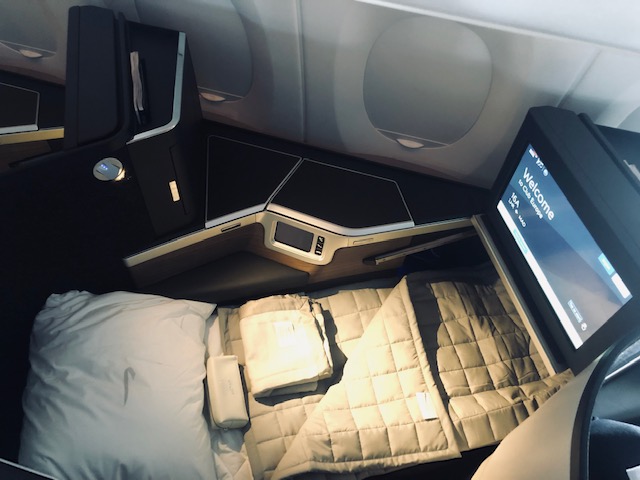 In total, we are looking at around 88 active long-haul aircraft in BA's fleet by the end of 2020, if we exclude the A380 fleet which is temporarily grounded. Assuming nothing changes (a big assumption to make in the current climate!) we can expect between 29 and 38 aircraft fitted with Club Suite.
This suggests that between 32% and 43% of the active Heathrow fleet will feature the new business class product by the end of the year. This is not bad progress given the first A350 with Club Suite was only launched this time last year.

Looking further into the future we are likely to see the original Club Suite rollout plan optimised. Whilst there is likely to have been some disruption to the supply and manufacture of the seats themselves, the bigger issue will be Airbus and Boeing choosing to reduce the rate of production on key aircraft such as the A350, 787-10 and upcoming 777X. These are all aircraft British Airways is supposed to take delivery of in the next two to three years and will likely see a significant slowdown of delivery schedules.
You can read more about Club Suite, including which routes you are likely to find it on, in our comprehensive Club Suite guide here.