The HfP guide to British Airways Club Suite
Links on Head for Points may pay us an affiliate commission. A list of partners is here.
This is your comprehensive guide to the new British Airways Club Suite business class seat.
British Airways launched its new business class seat in 2019 with the arrival of its first Airbus A350 aircraft.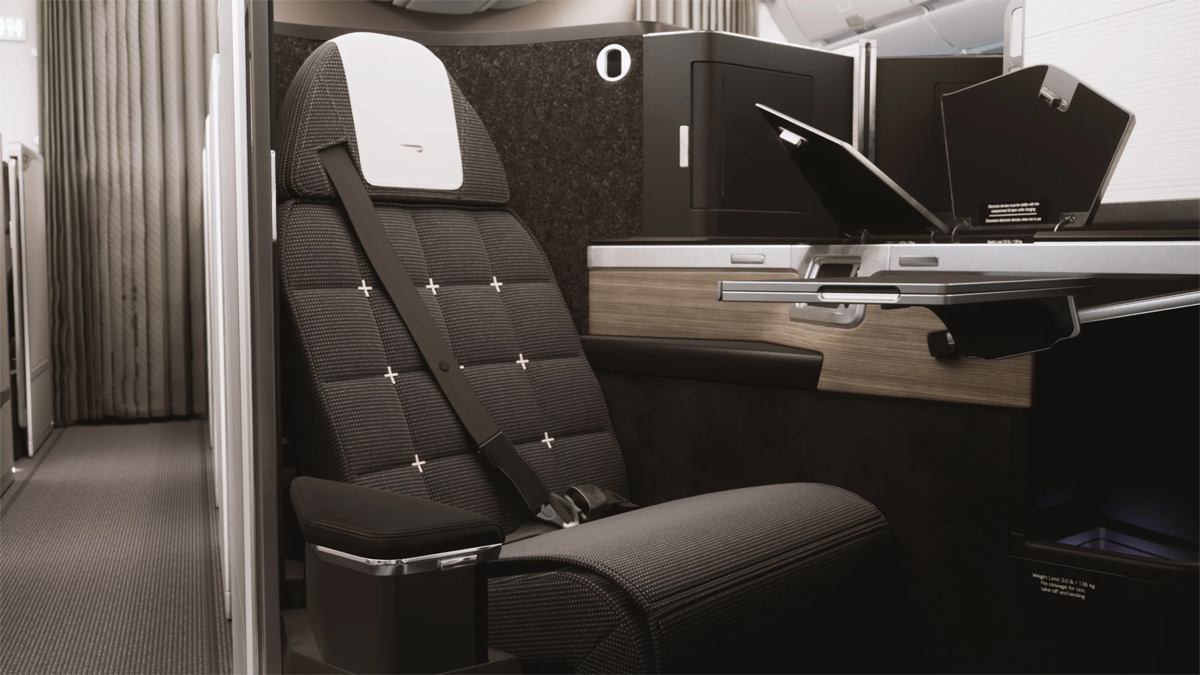 Called Club Suite, it is gradually replacing the legacy Club World seat which was last updated in 2006. Whilst the old seat was cutting-edge at the time, in recent years it has been overtaken – quite substantially, if we're honest – by business class seats from other airlines.
By 2019, the old seat was relatively outdated, offering a yin-and-yang layout with relatively little privacy and no direct aisle access from most seats. It was especially bad if you had to share one of the 'double bed' centre pairs with a stranger. Even the major American airlines, which used to have the poorest business class seats on the market, began to overtake British Airways.
The money kept rolling in via BA's grip on London Heathrow, however, and there was little incentive to improve until the situation became genuinely embarrassing.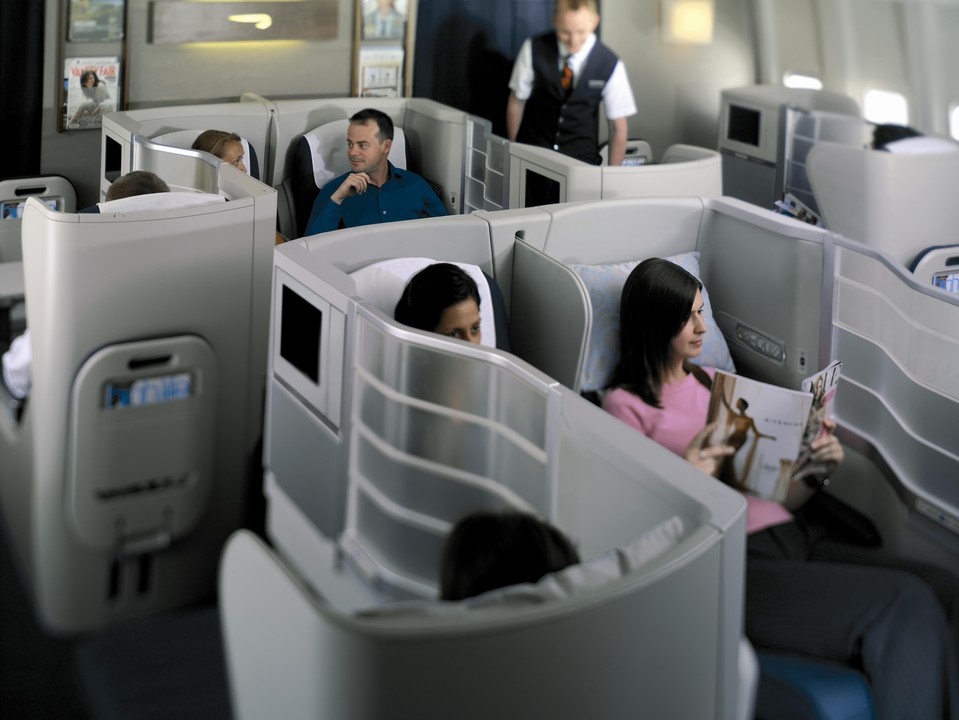 Is British Airways Club Suite better than the old Club World?
In short, yes.
You can read our review of the new Club Suite on an A350-1000 here.
British Airways' Club Suite is now a market-leading business class seat in Europe, offering greater privacy, storage and personal space than many of its competitors.
With Club Suite, British Airways moves to a 1-2-1 layout of its business class cabin, ensuring that every passenger has direct aisle access without having to climb over someone else's legs like previously! In bed mode, Club Suite is 6'6″ or 2m long.
You can get a 360 degree view of Club Suite on an A350 in this YouTube video, whilst this video shows you the interactive elements of the seat – storage compartments, privacy partition and the door.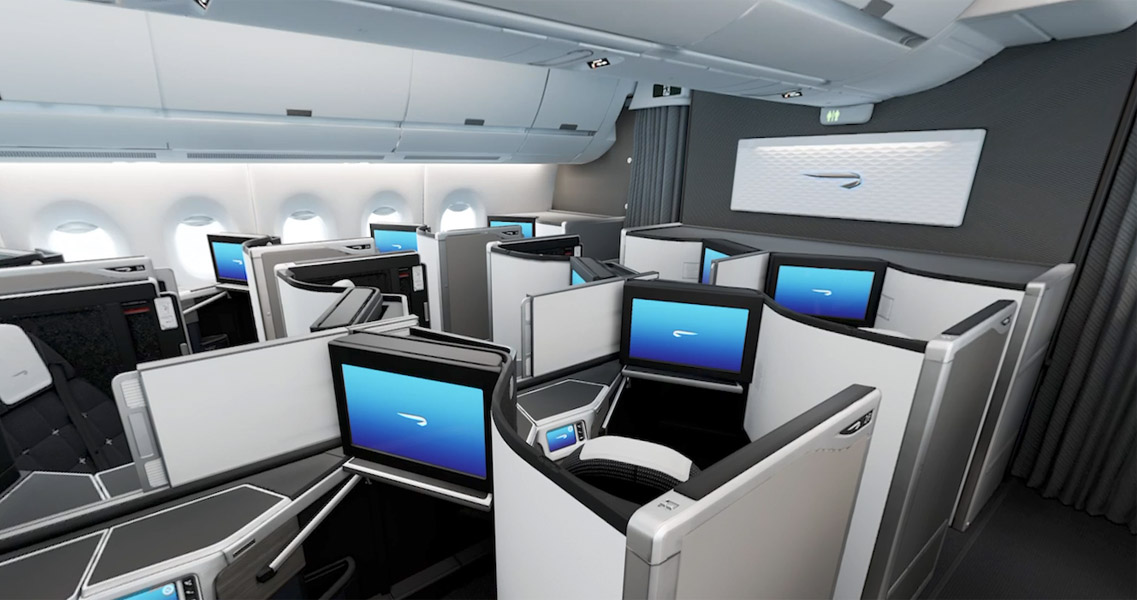 Most airlines do not choose to design their aircraft seats from scratch, instead choosing an 'off the shelf' solution. Club Suite is based on the popular Collins Aerospace 'Super Diamond' seat. Whilst the 'Super Diamond' is arguably the best off-the-shelf business class seat, British Airways chose to make a number of modifications which make the Club Suite unique.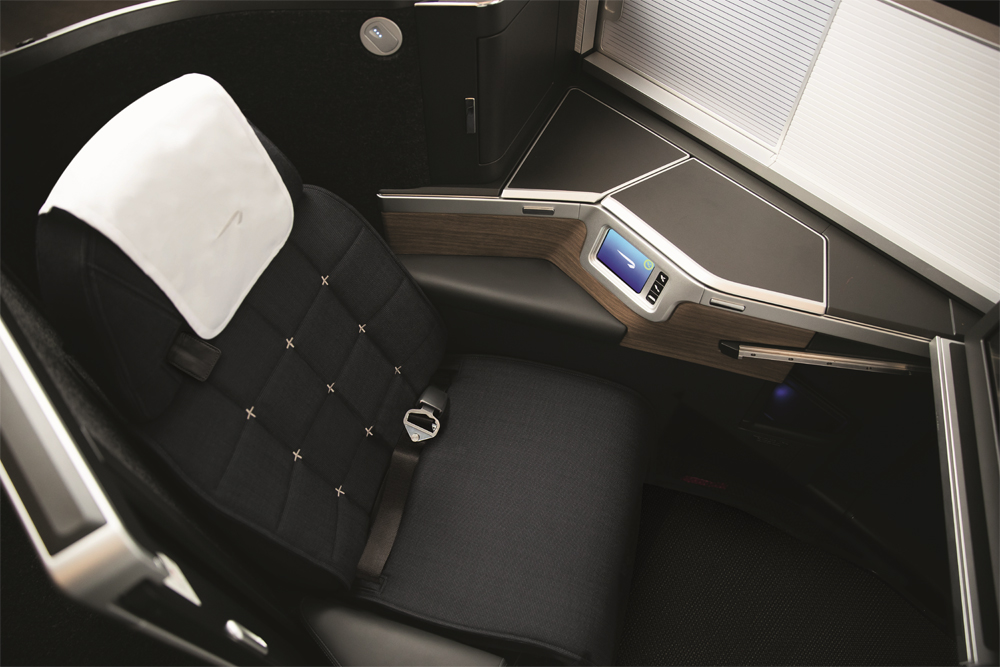 The Club Suite is the first variant of the Super Diamond to feature a fully closing door.
British Airways is the first airline in Europe to introduce a business class seat with a door. The seat is far better than we ever imagined it would be, and it puts British Airways back at the front of the pack of European airlines for business class seating. We could never have contemplated this at the start of 2019.
Whilst the door does not reach the full height of the cabin, it does add an additional level of privacy to the seat.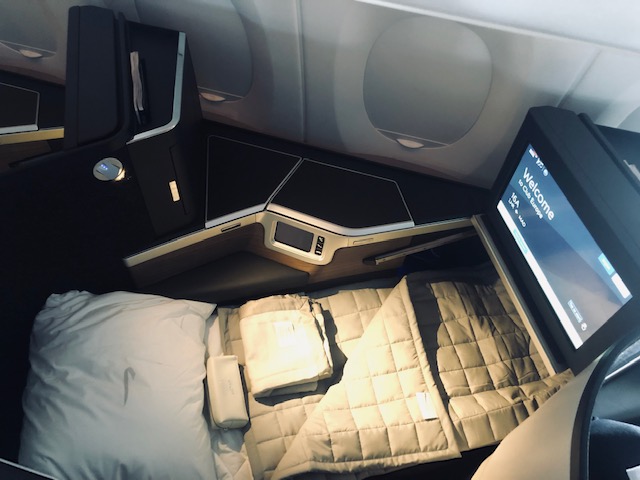 Another key modification, as you will see above, is that the tray table slides almost fully under your IFE screen. This is different from most Super Diamond seats, where a small lip or overhang remains present. It also means that the 'foot cubby' is slightly higher, allowing for a little more room in bed mode.
Club Suite comes with a car-style shoulder seat belt for take-off and landing. This comprises of two elements, a normal hip belt as well as an over-the-shoulder strap that hooks into the hip belt. Both must be worn for take-off and landing but during cruise only the hip belt is required when the seatbelt sign is on.
Club Suite also introduces larger, 18″-18.5″ HD in-flight entertainment screens (depending on the aircraft), touch screen seat controls and a variety of storage and device charging options. Here is a screenshot from a promotional video showing all the storage options:
As you can see, there are three storage compartments. On the far left is a side-opening cupboard which features a vanity mirror on the inside of the door. You also have the two separate compartments of the side console, one of which houses a touch-screen controller for the in flight entertainment as well as two USB charging ports and a single universal plug socket that takes EU, US and UK style plugs. There is also a small storage compartment at your feet, suitable for a bottle of water.
You can also see the small reading light in the above image, which is in addition to the lights installed in the overhead consoles.
British Airways has chosen to fit the Club World cabin with overhead storage above every seat (many airlines only have it above the windows to make the cabin feel more spacious) although it has not opted for personal air nozzles.
You can read our review of Club Suite when we flew on its first commercial flight to Madrid.
Which British Airways aircraft currently have Club Suite?
Whilst British Airways' new A350s were the first to get Club Suite, other aircraft types are slowly joining the ranks. Currently, Club Suite is available on:
all A350-1000s
all Boeing 787-10s
some Boeing 777-200s
some Boeing 777-300s
In 2021 the 787-8 fleetwill be start to be refurbished with Club Suite, followed by the 787-9s in 2022. BA's A380s – the largest aircraft it operates – will be the last to be refurbished, starting in 2023.
In total, you can expect 33% of the fleet to have Club Suite in 2020, with just over 50% in 2021 and 79% in 2023. The roll-out will be complete by 2025.
British Airways adjusts the width of the console to fit aircraft of different sizes. Aisle and seat widths stay the same. This means that the console on a 787 aircraft will be narrowest, and largest on a 777. The A350 falls somewhere in the middle.
How do I know if my BA flight has Club Suite?
The easiest way to check whether your British Airways flight features Club Suite is to check the seat map in 'Manage My Booking'. Because the Club Suite is in a 1-2-1 configuration it is visibly different from the old layout. Here is what you should see if your aircraft has Club Suites:

And this is the old style yin-yang layout:

Which British Airways flights have Club Suite?
British Airways is currently flying its Club Suite aircraft to specific destinations. Whilst it cannot be guaranteed that every flight features Club Suites due to last minute substitutions, the following destinations were scheduled to have a regular Club Suite service before coronavirus happened:
Atlanta
Austin
Bangalore
Boston
Dallas Fort Worth
Dubai
Nashville
New York JFK
Philadelphia
Seattle
Tokyo
Tel Aviv
Toronto
Washington DC
We will update this once we have a clearer view of BA's schedules once meaningful flying resumes post coronavirus.
For now, the best way to guarantee Club Suite is to book an A350 service. This article explains how to find out what aircraft is operating a British Airways flight before you book.
To get yourself in the mood, read our review of the new British Airways Club Suite on an A350 here. It is genuinely good.