Get 5,000 Avios or other miles with your first Rocketmiles hotel booking
Links on Head for Points may pay us an affiliate commission. A list of partners is here.
Hotel booking site Rocketmiles is currently running an EXCELLENT 'first user' promotion which can earn you 5,000+ easy Avios, Virgin Flying Club or other airline miles from just one night.
The offer runs until the end of 2020. If you don't have any plans to use it immediately, park this idea for a few weeks.
What is Rocketmiles?
Rocketmiles – if you are not familiar with it – is a similar website to PointsHound, Agoda and Kaligo.com. You can earn airline miles and other loyalty points in a wide variety of schemes when you book your hotel stays via rocketmiles.com.
The one downside of Rocketmiles is that your stays will be treated as 'non-qualifying' by the hotel. This means that you won't earn points in the hotel's own loyalty programme and you probably won't get your status benefits either. Rocketmiles, Kaligo.com etc are best used when booking a stay at an independent hotel or at one where you don't actively collect their points.
It is also worth noting that Rocketmiles does not provide VAT invoices, which may be an issue if you are travelling for business in the UK.
Get 5,000+ miles with your first Rocketmiles booking
Via this special link, you will earn 5,000 bonus miles, on top of your base miles, when you make your first booking through Rocketmiles.
You have until 31st December to book and the stay can be at any point in the future. You get 5,000 bonus points on all participating hotels.
It is not fully clear what makes a hotel 'participating' although they are clearly marked with the 5,000 bonus points. It is partly to do with price (those noticeably under £100 per night seem to be excluded) but there seems to be more to it than that.
You should assume that 'first booking' means that NONE of the following have been used before to book via Rocketmiles – your frequent flyer number, your credit card number AND your email address.
Of the airlines we tend to cover on Head for Points, the following are included in the offer:
American Airlines AAdvantage
Emirates Skywards
Etihad Guest
Flying Blue
Heathrow Rewards
Norwegian Reward
Singapore Airlines KrisFlyer
United MileagePlus
Virgin Atlantic Flying Club
Take Heathrow Rewards instead of Avios …..
Unlike when this offer ran last year, British Airways Executive Club IS included. You could select this as your earning partner.
However, this would not necessarily be the best idea.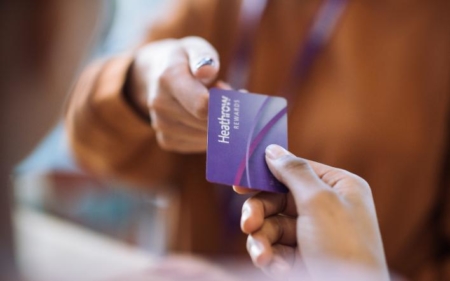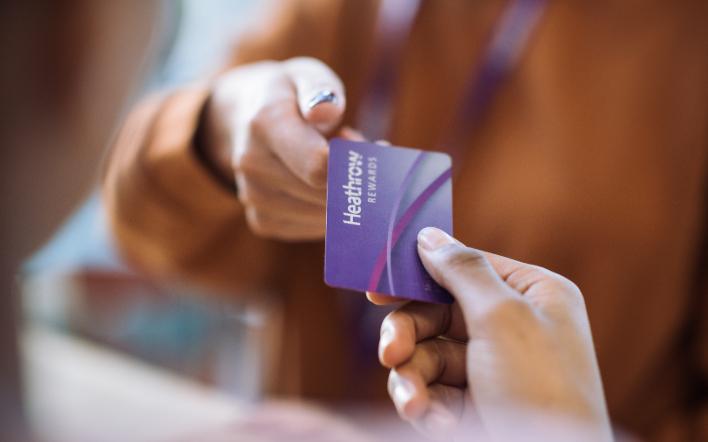 Why should you credit your Rocketmiles stay to Heathrow Rewards?
If you credit to Heathrow Rewards instead you can ultimately move the bonus to Avios and earn 5,000 points.
This is BETTER than sending the points directly to Avios.
There are three reasons for this.
Reason 1: Heathrow Rewards has more hotels offering the bonus
First, looking at the Rocketmiles site, you see more hotels with a 5,000 points bonus when you select Heathrow Rewards than if you select Avios.
I know this is a little odd. My best guess is that Heathrow Rewards sells its points for less than Avios does, and so Rocketmiles can afford to give the bonus on less profitable bookings.
Looking at Manchester for 16th October and choosing British Airways Executive Club as my partner, I can earn the 5,000 points bonus at just one hotel based on a one night stay:
Hotel Gotham @ £174 for 6,000 Avios
However, when I swap to Heathrow Rewards as my bonus (and remember it is a 1:1 transfer into Avios) I see two options:
Hotel Gotham @ £174 for 6,000 Heathrow Rewards points
The Edwardian @ £110 for 6,000 Heathrow Rewards points
(If you stay more than one night, far more options open up.)
I did a similar experiment for Edinburgh on Friday 16th October:
Select British Airways as your partner and there are FOUR hotels offering 5,000 bonus points for a one-night stay, from £148
Select Heathrow Rewards and there are EIGHT hotels offering 5,000 bonus points for a one-night stay, from as little as £107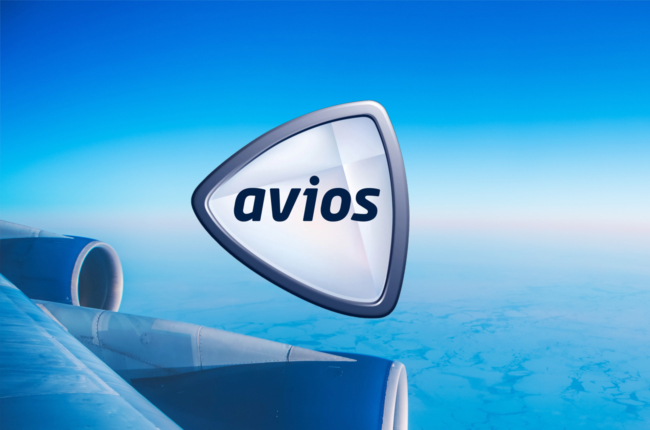 Reason 2: Heathrow Rewards points are more flexible than Avios
The 2nd reason for taking Heathrow Rewards points instead of Avios is FLEXIBILITY.
Heathrow Rewards has a lot of 1:1 transfer partners. 5,000 Heathrow Rewards points from this offer can be transferred into:
5,000 Avios
5,000 Virgin Flying Club miles
5,000 Singapore Airlines KrisFlyer miles
5,000 Royal Brunei RoyalSkies miles
5,000 Emirates Skywards miles
5,000 Aegean Miles&Bonus miles
5,000 Miles & More miles
£50 Heathrow Airport shopping voucher
£100 Heathrow Airport parking voucher
…. and you could even mix and match across the various redemptions. You can leave your points sitting in Heathrow Rewards until you are firm about where you need them.
Reason 3: There is also the opportunity for a transfer bonus
Heathrow Rewards has run some aggressive transfer bonuses in the past. These have included 50% and 100% bonuses when transferring to Avios.
If that offer came back, you would have been substantially better off taking Heathrow Rewards points in the first place. This is ON TOP of the fact that Rocketmiles has more, and cheaper, hotels under this offer if you take Heathrow Rewards instead of Avios.
Conclusion
The special Rocketmiles booking page is here. Remember that you must be a first time Rocketmiles customer, and that means using:
a credit card number, and
an email account, and
a transfer partner account number
….. which they do not recognise.
The bonus points show up during the booking process for participating hotels so there is no risk that you do not get them, unless Rocketmiles later identifies you as a 'previous customer'. You will see something like this on screen, with the extra 5,000 points clearly marked where it is offered (click to enlarge):
Do not book if you don't see the 5,000 bonus points listed. It means that your hotel is not participating.
Remember that you need to book by 31st December and the stay can be even later if necessary.
PS.  If you have issues booking due to Rocketmiles getting grumpy about your UK postcode, do this.  Take the numbers from your UK postcode and add zeros to the end to get to five digits (ie our office postcode of EC2Y 9DT becomes 29000).  This turns it into a US format zip code and allows it to pass the credit card security check.
---
Hotel offers update – January 2021:
Want to earn more hotel points?  Click here to see our complete list of promotions from the major hotel chains or use the 'Hotel Offers' link in the menu bar at the top of the page.
Want to buy hotel points? There are currently special offers running with Hilton Honors (100% bonus to 5th March), IHG Rewards Club (75% bonus to 25th February), Radisson Rewards (50% bonus to 31st January) and World of Hyatt (30% bonus to 23rd February)