Get a free Marriott night (worth 35,000 points) with a 3-night home rental
Links on Head for Points may pay us an affiliate commission. A list of partners is here.
Marriott Bonvoy has launched a VERY interesting 'free night' promotion with 'Homes & Villas by Marriott' as part of its 'Week of Wonders'.
If you play it right, you could earn a free night which is worth virtually the same as your 3-night home or villa rental.
We were meant to be covering this deal briefly next week as part of 'Week of Wonders', but I wanted to give it a full article today. It is potentially a strong offer for anyone looking to book a trip for October half-term or beyond.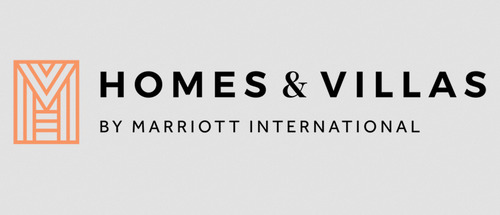 What's the deal?
If you book and stay at any property through Homes & Villas by Marriott between now and 31st December, you will receive a voucher for a free Marriott Bonvoy redemption night.
If you are smart, your free night could be worth as much, if not more, than what you pay for your home rental.
The Homes & Villas by Marriott home page is here.
The small print is:
Your 'homes and villas' stay needs to be for at least three nights
You must be a first time booker at Homes & Villas by Marriott
The free night redemption is capped at a room worth 35,000 points
The free night voucher must be used within six months
You can find full rules on this page of the Homes & Villas website.
What are 35,000 Marriott Bonvoy points worth?
I value a Marriott Bonvoy point at 0.5p. This means that, give or take, if you redeem your free night voucher for a room worth the maximum 35,000 points, you should get around £175 of value.
Note that you do NOT get 35,000 Bonvoy points. You get a voucher for a free room worth up to 35,000 Bonvoy points. The difference is that:
the points can't be transferred to airline miles
you can't top up the voucher for a room costing more than 35,000 points
the voucher has an expiry date
The bottom line is that a voucher for a 35,000 points free room is not as valuable as 35,000 points, but you won't lose out if you are smart about how you redeem it.
Can I really get a great deal here?
I think so, yes. Not in London – although 35,000 points is a substantial rebate on a 3-night rental – but elsewhere.
Here is a typical apartment in Edinburgh for a three night rental during November:
The total cost for 3 nights is £223. If you can get £175 of value from the 35,000 points voucher, this is an excellent return. You'd also receive your standard Bonvoy points and elite credit.
Do I get Marriott Bonvoy points with a home and villas rental?
Yes.
You earn at the same rate as Marriott's long stay hotel brands. This means 5 points per $1 spent. You do not earn points on booking fees, taxes, cleaning fees and extra add-ons during your stay.
If you have Marriott Bonvoy elite status, you also earn a tier bonus:
Silver Elite: Base 5 points per eligible dollar plus 10% bonus
Gold Elite: Base 5 points per eligible dollar plus 25% bonus
Platinum Elite: Base 5 points per eligible dollar plus 50% bonus
Titanium Elite: Base 5 points per eligible dollar plus 75% bonus
Ambassador: Base 5 points per eligible dollar plus 75% bonus
Gold Elite members and higher also receive a welcome gift:
Ambassador Elite, Titanium Elite, Platinum Elite: 1,000 points
Gold Elite: 500 points
Do I earn elite night credits too?
You also earn elite night credits for each night you stay. These nights count towards your annual status renewal but do not count towards lifetime status.
This offer might be worth a look if, like me, you are close to triggering five Suite Night Upgrades for hitting 50 elite nights, or are close to a new status level.
If you can choose a suitably cheap property, and can maximise the 35,000 points voucher, these will be VERY cheap elite night credits.
Are homes and villas bookings flexible?
Fairly flexible, yes.
For bookings until 20th December, you can cancel with no penalty up to 10 days before arrival.
Conclusion
This is a potentially attractive offer for anyone looking for a good value short break between now and the New Year.
It has particular attractions to anyone who needs to boost their elite night total cheaply!
The Homes & Villas by Marriott home page is here. The terms of the 35,000 points offer are on this page.