Is something happening to the Miles & More Global Traveller payment cards?
Links on Head for Points may pay us an affiliate commission. A list of partners is here.
The Lufthansa credit cards – which are NOT actually credit cards – are the oddest payment cards we cover. They are also one of the most generous.
You receive TWO cards. One is a Diners Club charge card (yes, they still exist) and the second is a prepaid Mastercard debit card.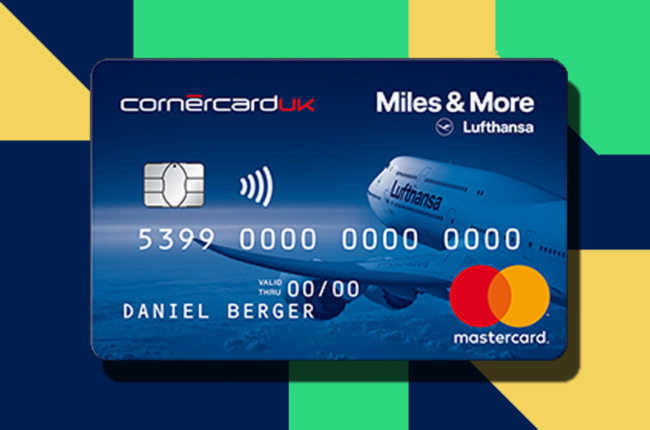 Both cards earn a whopping 1.25 Miles & More miles per £1. The debit card is funded by the Diners Club card behind the scenes, and to all intents and purposes you don't notice the difference day-to-day.
Of course, as a charge card, you MUST clear your balance in full each month. There is no ability to pay interest and defer settlement.
I like this card and have one. A key benefit is that your Miles & More miles won't expire if you have this card and use it once per month.
Our full review of the Miles & More Global Traveller cards is here.
Is the card changing?
Recently, for a very short time, the card website changed to show this: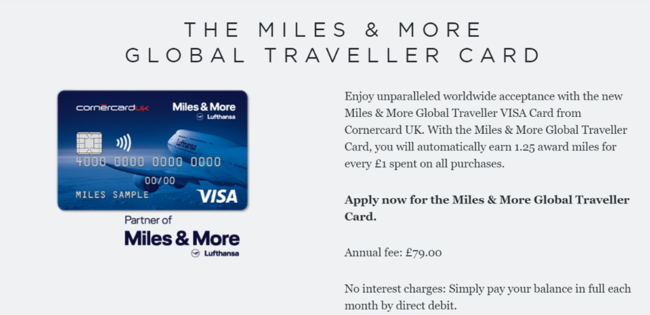 Look carefully. Instead of two cards – a Diners Club and a Mastercard debit card – there is now just a Visa card.
The Diners Club card has gone. The Visa card still seems to be a charge card, as no APR is quoted. The 1.25 miles per £1 rate remains.
As quickly as it appeared, the image disappeared. It was definitely there – Google even cached it. I am guessing someone was testing out a change on the live site instead of using a staging site.
I'm a little confused, to be honest. Why is switching to a (presumably) prepaid Visa debit card better than a Mastercard? How is dropping Diners Club part of this? What happens to the role of Affiniture, the card issuer and UK owner of the Diners Club brand? What would happen to existing cardholders?
I don't have any answers. I approached Affiniture and Cornercard for comment but didn't get a reply. Let's see what happens.