How to maximise Hertz Gold Plus Rewards points – our comprehensive review
Links on Head for Points may pay us an affiliate commission. A list of partners is here.
This is our review of Hertz Gold Plus Rewards.
We don't cover Hertz Gold Plus Rewards much on Head for Points because it is usually easier to take airline miles instead. I generally take the 1,000 Virgin Points offered via the Hertz / Virgin Flying Club partnership.
Crediting Hertz rentals to IHG Rewards Club is also a decent deal as this article explains.
Regular renters may decide to take the points, however. Regular HfP commentator Charlieface is a regular Hertz renter. He originally wrote this article for us 18 months and has updated it this week.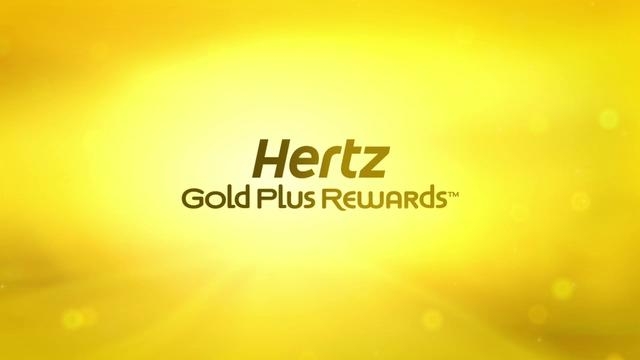 Over to Charlieface:
The car rental loyalty scene in the UK often fails to impress. Avis, Europcar and Sixt offer no earning and redeeming of points in their schemes at all, and the numbers just don't seem to stack up for Enterprise Plus.
But then we come to Hertz Gold Plus Rewards (that's too long, so from hereon Hertz Gold). After the removal a while back of the joining fee, it has now developed into a rather impressive scheme. There have recently been changes to the benefits packages that are also worth going through, as well as some interesting opportunities for the miles collector.
How to join Hertz Gold Plus Rewards
You can join Hertz Gold via the website here.
You must have at least one credit card stored in the profile, even though in the UK there is no problem renting with debit cards. For Europe, select Accept CDW and Theft Protection, but not Liability Insurance. This way, it will price correctly while you are logged in, as explained below. Select Mini as your preferred car, otherwise you only see cars at or above the selected class.
Earning points
The earning rate is 1 point / $1 or equivalent. This doesn't include VAT and other taxes, as well as location surcharges (usually around £2/day), or any insurance or other add-ons (in the EU, basic insurance is always included in the rate).
You only earn on rentals in US, Canada, Australia, New Zealand, Brazil, UK, France, Germany, Ireland, Italy, Spain, Switzerland, Scandinavia, Finland and Benelux. Franchised locations (not owned by Hertz corporate) are often NOT included for earning or redeeming; I think this is a particular issue in Northern Ireland and ROI. Bookings made via online travel agents and consolidators are also non-qualifying.
Bonus promotions come by email every so often. They offer a few hundred to over 1,000 bonus points. An offer is currently running offering double points. You must use PC code 210225 but you can combine CDP codes as well. More on codes later.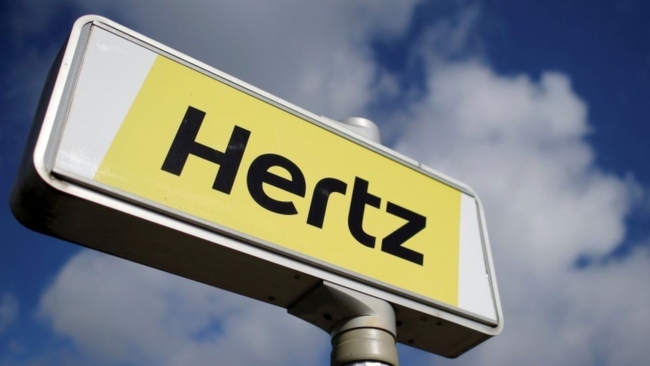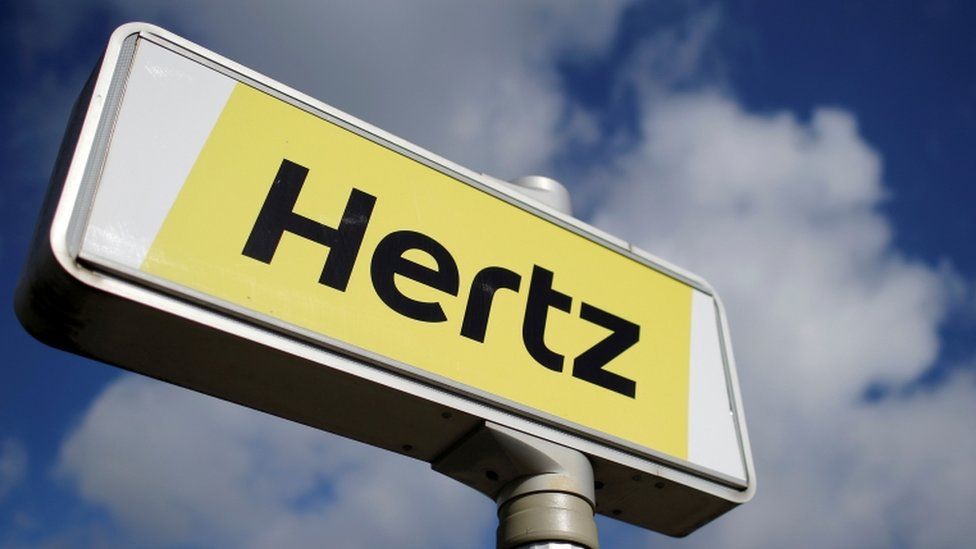 Gold tier
You join, oddly, at Gold level. This jumps you straight in to a rather nice package considering it's completely free:
• Free additional driver for spouse/partner (anyone can get a free additional driver – who doesn't need to be your spouse or partner – via certain codes)
• Skip the queue (valuable at busy locations, not so valuable elsewhere)
• Standard 5% member discount on rentals (useless, there are better discounts available, see below)
• Extra member discounts during sales (actually valuable, sounds funny but good sales happen a few times a year, say 20-25% off, and members always get an extra 5% off as well as early access)
• Rentals over $/€/£250 get Hertz Connect, a locked down smartphone with a 4G hotspot and maps and games (valuable if you need it)
• 25% discount on child seats (useless, buy your own, it's always cheaper)
• I will also add unofficially: More likely to get an upgrade. My experience at this tier was positive about two-thirds of the time, although that was usually at my small city-centre branch.
Five Star tier
After renting 12 times or spending $2,400 or equivalent by 31st December, you will be upgraded to the Five Star tier. This gains the following benefits:
• One free additional driver for anybody (very valuable but you can get this via codes)
• One-class upgrade, subject to availability (not valuable at all as you'd probably get the same upgrade just as Gold or with various memberships and promotions, and either way there's no guarantee)
• 25% bonus points (for some reason I never receive the bonus, but it is only genuinely valuable on expensive rentals)
• Exclusive offers and invites (non-existent apart from points promos that Gold gets anyway)
• Bypass the counter entirely at 50 airports (I think these are only in the USA)
President's Circle tier
After 20 rentals or $4,000 spend, you get President's Circle. This adds the following:
• Guaranteed upgrade (This is only available at airports. It can be valuable, potentially £100s per rental. Do yourself a favour and call the branch beforehand to ask about their upgrade policy.)
• Guaranteed vehicle availability, a bit like Hilton's Diamond Guarantee in that it is only useful if you're prepared to spend the ludicrous amount of money they ask, which implicity includes the cost of compensation for another customer who now won't be getting a car
• 50% bonus points (as above)
How to jump tiers
Amex Platinum offers Five Star for FREE as does Delta Gold, United Gold, Accor Gold and IHG Spire. Accor Platinum, Delta Platinum, United Premier and Lufthansa Senator get President's Circle. To apply for these, usually you just add the relevant CDP to your profile and Hertz will check it and upgrade you within a couple weeks.
It is not worth pushing extra spend to Hertz just to make a higher tier, as Five Star has little measurable benefit apart from the extra driver. Even President's Circle upgrades struggle to show value to me. If you really want Five Star you may as well go via one of the partners.
Using your points
Now we come to the meat of the program. Hertz Gold is based on fixed price rewards, which are different in each country, see here. As we know, these types of rewards are best for maximising the arbitrage of any scheme.
Generally, across Europe, 7-seat (class J) and Green (class C6) are impossible to get. The stand-out redemptions are for a Compact (class C) or Intermediate (class D) size, manual only:
900 points for 1 weekday
800 / 1200 points for 1 or 2 weekend days respectively
2800 points for 1 week
There is never any point taking a Compact if an Intermediate is available, unless you are driving somewhere where a smaller vehicle could be useful. These two sizes are generally the only available redemptions in Europe.
Bearing in mind that you make 2,800 points on about £2,700+ of rentals (excluding recurrent bonus promos), a week for class D at busy periods around holidays can easily be worth 10% of that, which is an excellent return. The key here is to only redeem at busy times. Personally I don't rent often enough these days to justify a valuation that high, but it works well for anyone who is regularly renting and can hold back on using their points for a peak week.
There are no blackout dates at all, so if you can rent the specific class for cash, you're good to go.
One real bugbear is the fact that on certain peak dates you must use the AnyDay award rate, which is double the normal rate. The dates for each location vary. The trick to get around this is to start your rental on a normal date, as it always prices off the start date. Equally, the rewards offered are based on what day you start.
Hertz has never published the full 2020 redemption calendars online. You can check the AnyDay peak redemption dates for 2019 in Europe, which will give you a feel for when peak pricing kicks in, on this page of the Hertz website.
Each booking can only use one reward, but you can add days for cash if needed. If you need more than one day or week, I find they're usually OK with back-to-back rentals without returning the car, but do check first with the branch.
CDW/TP are included where they are normally included in the rate, but other add-ons must be paid for, including one-way charges and government taxes. CDP but not PC codes can be combined. Prepaid rentals are available with points, but there is just a little link for it at the top of the car selections. A weekend must have a Saturday night included; in practice, it seems to also require a Thursday – Saturday start and at least 2 days rental.
In the US, there is even further scope for arbitrage, as you can rent Specialty and Prestige cars for not much more than standard cars. There are one-way awards available as well for all of you who like driving coast-to-coast.
Note that according to the published T&Cs, cancellations for points booking must be made 24 hours before pickup or you will forfeit your points. According to reader comments, however, there now appears to be a 50% (for Gold) or 25% (For Five Star) forfeit. This seems to have been documented here although the link is currently unavailable.
Unfortunately, the Hertz website has many issues
Ignore the final cost calculation on redemptions as it screws up the VAT. The correct calculation is nearly always to take the fixed insurance and surcharges and add VAT on just those items. If you change dates on the final page, go back a page then forwards again, otherwise it screws up the redemption.
If your profile has the wrong selections, you only see CDW-excluded rates, or only above class D, or LI added in. If you select a car and then want go back and to change it to a lower category, go back to the homepage, and select Show All Cars.
Managing your points
If you don't receive your points, you can retroclaim within six months.
Points now expire after 18 months of no rentals – it used to be 24 months of no activity. This means if you earn points from a promotion or from canceling a points reservation, they will not protect your balance.
You can transfer points between spouses/partners for free. Transfer to airlines have been suspended since Hertz Corp went into Chapter 11, but were at poor rates anyway. The rewards auction site Hertz used to have appears to be closed, again this was at poor rates.
How to price Hertz cheaply on cash rentals
The big question here is how to get all the discounts to stack up.
The first thing to find out is the best CDP for you. Check the website offer page, as there are often public discounts advertised – currently there is 20% off with CDP 907022.
Go through all your memberships and see what they offer. The Amex Platinum code 633306 (also try 211762) offers an extra four hours grace period for free. You should preferably add the extra hours at booking time – don't just return the car late and hope that you are not charged.
The way the Amex Platinum discount works is that a rental from 11am one day to 3pm the next is only charged as one day, not two days. It also used to offer 25% off, but it appears you only get 10% these days. You do not need to pay with American Express but take it along just in case.
All American Express cards offer 10% off with 705500, Flying Blue 629733 gives 15% off, as does Mastercard 795091 and Visa 618583. The hotel codes offering 35% off usually only work well in the US. Proof of eligibility is sometimes asked for so make sure to take it along.
Then add PC codes, these are generally points bonuses or fixed £'s off, or free upgrades. Redemptions use PC codes to activate so they do not combine.
To get weekend rates, start after Thursday 12 p.m., end before Tuesday 12 p.m. and quote for a maximum of 4 days. Try move the start date earlier (yes earlier!) at peak times because pricing always goes by start date. I saved someone over £300 this Easter and got him an extra week rental by doing just that.
Finally, and this is the big one: use another country site. You don't need to be a resident in that country. Australia is generally the cheapest, but Brazil and the US are sometimes worth trying. You can do this just by going to the top of the co.uk homepage and switching the country, or by going direct to the local site. Make sure you do it again after logging in, as it switches you back after logging in and at various random intervals of its choosing.
Generally, European codes don't work very well or at all in the US and vice versa. For the US, it can be really hard as there are so many codes available, most of which are useless, but a few are excellent. A good one to try is CDP AAA (yes, that's a real code) and if you have AA or RAC membership you should be fine to use it.
Hertz One offers a flat £1 for a one-day, one-way rental similar to the Europcar scheme. This rentals are usually only valid to/from major airports and can be fantastic value compared to taking the train, coach or taxi. These do not qualify for points, however.
How to get cheap excess insurance
Finally, a note on cheap excess insurance, which covers you for damage to the car up to the excess. There is no point buying from Hertz at £10+/day.
If you use your own CDW insurance as well, you may be asked for a very large deposit, possibly for more than the value of the car. The best deals I have found are carhireexcess.com for daily Europe coverage at less than £2/day and worldwide annual at £40, and Questor using code MSE2097 for around £30 annual Europe coverage. Both let you add on family members for free, have a generous definition of Europe, high-ish limits, and I found a straightforward claims process with both.
insurance4carhire is another option. You can compare more deals at MoneyMaxim, the only comparison site for excess insurance.
Remember that American Express Platinum cardholders get car rental excess insurance included for free with their card benefits.
Conclusion
If you only ever rent once a year or less, you may be better just taking the cheapest company and claiming some airline miles – although Avios can only be earned with Avis and Budget.
For everyone else, I find that Hertz Gold Plus Rewards is a great all round program. The best approach is to allow email offers and grab the promos when they come around, then redeem at peak times. I personally found Hertz the best all-round company in terms of car trim levels, upgrade chances, price, and eager-to-please customer service, and who never minded even when I pulled hairy tricks with the codes apart from maybe a sly comment …..
You can find out more on the Hertz Gold Plus Rewards website here.
---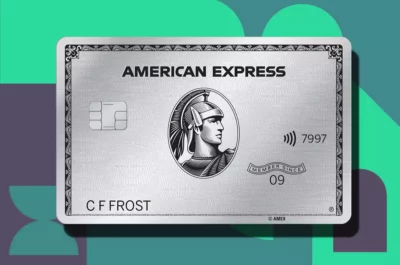 How to get FREE car rental status and other benefits via UK credit cards (May 2023)
If you hire a car in the UK, you can get special benefits (discounts, upgrades, free additional drivers etc) if you have elite status with a car rental programme. You can get elite status for free via certain American Express cards.
The Platinum Card and American Express Business Platinum
The Platinum Card from American Express and American Express Business Platinum come with two free car hire status cards. Your supplementary Platinum cardholder can also receive status in their own right.
From Avis, you receive President's Club status in Avis Preferred. This gets you up to 25% off standard rates, a free additional driver and a guaranteed one class upgrade. For weekend rentals you will receive a two class upgrade, subject to availability.
From Hertz, you receive 'Five Star' status in Hertz Gold Plus Rewards. This gets you up to 15% off standard rates, a free additional driver and a one class upgrade, subject to availability.
Hertz also offers Platinum cardholders a 4 hour grace period on rentals. Your final day is treated as 28 hours, so a 1pm pick up with a 5pm return the following day is only charged as one day, not two days. We wrote about the Hertz / Platinum 4 hour grace period here.
The Platinum Card also comes with full car hire insurance with no obligation to pay for the rental via American Express. You can refuse any attempts to sell you additional insurance at pick up. This benefit has substantial value if you rent on a regular basis.
You can find more details on the two Platinum cards, and apply, in our full reviews:
SPECIAL OFFER: Until 13th June, the sign-up bonus on The Platinum Card is doubled to 60,000 Membership Rewards points – and you get £200 to spend at Amex Travel too! Apply here.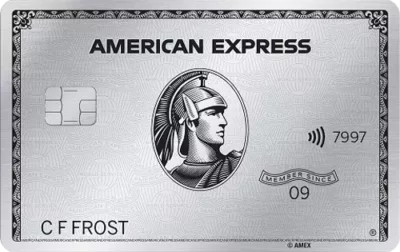 The Platinum Card from American Express
60,000 points AND a £200 Amex Travel voucher until 13th June! Read our full review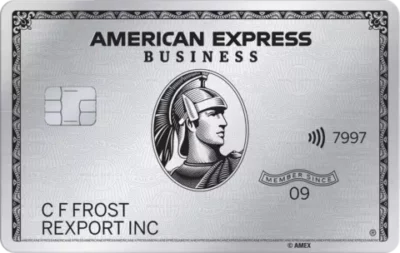 American Express Business Platinum
40,000 points bonus and a £200 Amex Travel credit every year Read our full review
American Express Preferred Rewards Gold
American Express Preferred Rewards Gold is an excellent card in its own right. You receive 20,000 Membership Rewards points for signing up (convert to 20,000 Avios amongst other things), four airport lounge passes and £120 of Deliveroo credit. Even better, your first year is free.
There are two car rental benefits:
you receive Preferred Plus status in Avis Preferred
you receive a special package with Hertz – 10% off best available rates at participating locations, a one class upgrade for rentals of 5 days or more, subject to availability, and no additional driver fees
Find out more about the benefits of American Express Preferred Rewards Gold, and apply, in our review: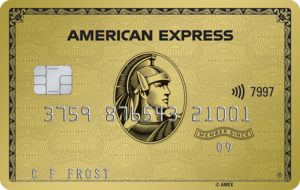 American Express Preferred Rewards Gold
Your best beginner's card – 20,000 points, FREE for a year & four airport lounge passes Read our full review