Holiday lessons (3): Buying hotel points works – here's how we saved 62% on our room
Links on Head for Points may pay us an affiliate commission. A list of partners is here.
I spent 17 nights in the Middle East over Christmas and New Year. I had to use a variety of techniques to get the cost of this trip down, since we booked at short notice and hotel costs were not far behind what you would pay in the Maldives or Barbados.
Instead of reviewing each stage of the trip, I want to focus on lessons worth sharing.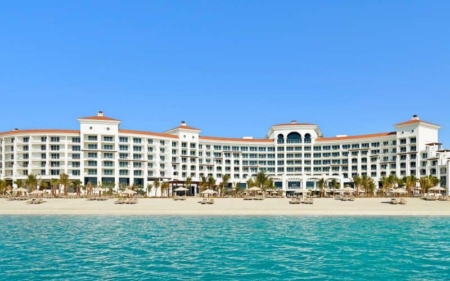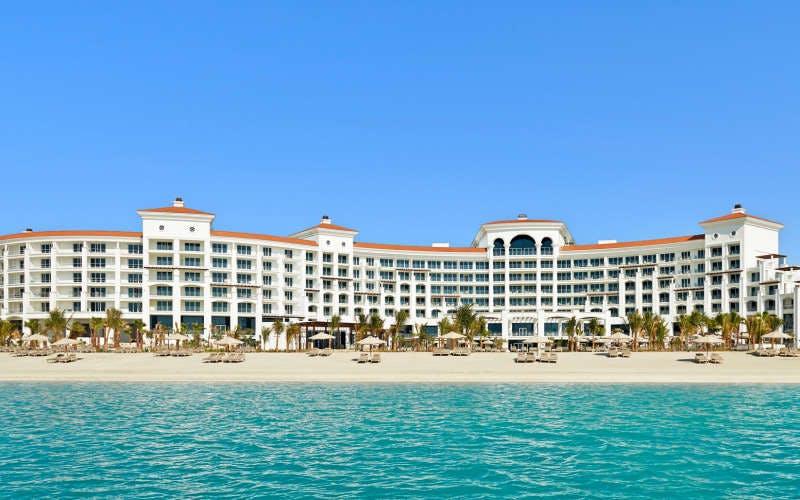 The first article in this three-part series was called 'Avios is not always the answer' and you can find it here. It explains why – on specific routes and in specific flight classes – other airline schemes can offer far better value even if you have a British Airways Amex 2-4-1 companion voucher.
The second article was called 'Earn and burn is not always your best strategy'. It explains why it can make sense to sit on your miles and points, turning down opportunities to redeem for 'average' value, until a blockbuster redemption comes along.
This is the third of the three articles – apologies for the delay in getting around to this one. I am trying to keep the story in chronological order, so at this point it is Christmas Eve and we have checked out of The Ritz Carlton Al Wadi Desert Resort in Ras Al Khaimah (website here) and headed over to Waldorf Astoria Dubai Palm Jumeirah.
I am not going to review the hotel because I have covered it before – see my 2019 Waldorf Astoria Dubai review here. It was full over Christmas and, not unexpectedly, less pleasant than staying at a half-empty hotel, but it did the job.
Let's call today's topic:
'Buying hotel points works, and anyone can do it'
Something that we don't really focus on much on HfP is the difference between deals that anyone can do, instantly, and those which require a substantial lead time.
If we write about a good hotel sale, it is clearly open to anyone.
However, if you want to fly to New York in First Class on a British Airways American Express 2-4-1 companion voucher, it requires a LOT of preparation. Even if you already have enough Avios from business travel, you need to get the credit card and spend £10,000 on it. This takes time and a lot of forward planning. Many people will also need to earn additional Avios and may, for example, need to pick up other card sign-up bonuses such as Amex Gold (20,000 points) before getting the BA Amex.
Buying hotel points to slash the cost of your peak time stay is a 'travel hack' that is open to anyone. Some schemes have modest restrictions, such as insisting that your account has been open for a few weeks before you can buy points, but that is about it. In most cases, buying points is a deal that someone who has no day-to-day interest in miles and points can take advantage of.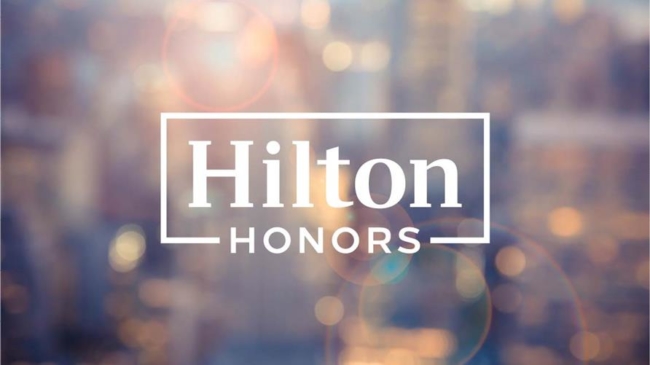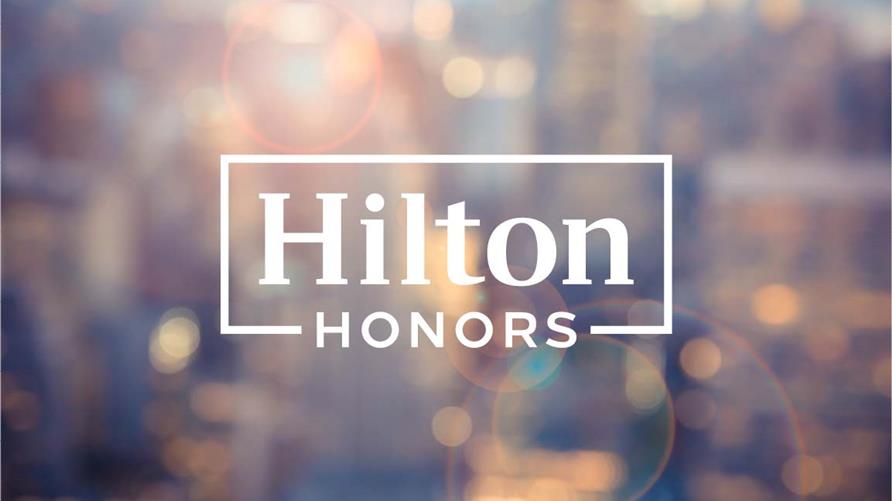 How did this work out at Waldorf Astoria Dubai Palm Jumeirah?
Because Jumeirah, the Dubai-controlled hotel group, controls the best beachside spots, there are surprisingly few high quality resorts controlled by the six major global hotel brands. The other prime beach options are also not available on points because they were allocated to 'super-premium' operators – One & Only, Four Seasons and Mandarin Oriental.
You can define 'resort' in different ways, but I am thinking of a hotel like the one in the picture above – a low-rise wide property with a substantial amount of exclusive beach frontage, multiple pool and dining options and water-view rooms.
IHG has nothing in Dubai that fits this description. Marriott has a few options but they are older resorts and getting tired. I haven't visited the new Andaz from Hyatt yet but it does not meet my definition of a resort as outlined above. Radisson has nothing of note. If you want to use points for a luxury beach resort, the Waldorf Astoria is your best bet at the moment.
Let's look at the numbers
The maximum points price for the Waldorf Astoria is 80,000 Hilton Honors points per night, and unsurprisingly this is what they charge over Christmas.
Hilton offers 'five for four' if you have status (you get Gold status free with American Express Platinum). This took our cost per night for a five night stay down to 64,000 points per night.
Each room cost 320,000 Hilton Honors points for five nights.
For cash, it would have cost Dhs 15,406 for five nights including taxes, which at the time was £3,274. This price was fully in line with other hotels of the same calibre, not that many had rooms left over Christmas Day. As we needed two rooms, we were looking at a £6,500+ bill if we paid cash.
At the time we booked, Hilton Honors was running a 100% bonus for buying points. It is running the same offer today – see here – but it does end today, Monday 8th. I wouldn't be too concerned about missing out, however, as the deal is virtually certain to return.
Hilton had also doubled the annual cap for buying points. Instead of being restricted to 80,000 points per year, doubled to 160,000 points, I was able to buy 160,000 points per account and see it doubled to 320,000 points. This is NOT part of the current offer, so if you buy points today you are limited to 80,000 with a further 80,000 as your bonus.
Because we needed 640,000 points to make this booking, we needed to buy a LOT of points. I had around 150,000 in my Hilton Honors account so I topped those up to 320,000 with a purchase.
Let's focus on our 2nd room, booked via my wife's account. She had a Hilton Honors balance of zero, because we always use 'points pooling' to send any points she earns over to me.
We bought 320,000 points for 0.5 cents each during a '100% bonus' sale in December. This cost us $1,600 which, at the time, was £1,250.
What did we save?
Let's compare the two options here:
5 nights at Waldorf Astoria Dubai booked for cash = £3,274
5 nights at Waldorf Astoria Dubai booked by buying Hilton points with a 100% bonus = £1,250
We saved 62% on our booking taking the cost down to just £250 per night per room.
(I had a little smile at one point when I heard a guest complaining to a member of staff about the lack of sunbeds given that he had paid '$1,000 per night' …..)
Can ANYONE do the same without any previous miles and points knowledge?
In this particular case, it is not totally true that someone with zero miles and points knowledge could get the same deal.
Hilton's 'five for four' deal on redemption nights is only available to people with Silver Elite status or higher. Without this, you would have needed to buy $400 of points per night, which was £312 in December.
Your saving would 'only' be 52% instead of the 62% we got.
More importantly, Hilton DOES restrict new members from buying points immediately. The rule is:
"A new Hilton Honors Member may purchase Points 30 days after enrollment if the account reflects activity including a stay (as defined herein) or earning Hilton Honors Points through a Hilton Hilton Honors Marketing Partner. After 90 days of enrollment, a new Member is eligible to purchase Points regardless of their account activity."
This means that a new member would need to wait a month, assuming they were willing to do a cheap mattress run at their nearest budget Hilton property. Most 'buy points' promotions run for more than 30 days so it would still be possible.
Conclusion
The restriction on brand new Hilton Honors members buying points immediately does make it slightly trickier for someone with no miles and points background to slash their hotel costs using this method.
It certainly isn't a total deal-breaker, however. Other chains have other rules which are less restrictive – IHG Rewards does not appear to restrict new members from buying points immediately, for example.
Buying points is rarely such a great deal as in my example. Obviously prices are high in beach resorts over Christmas Day. If you have always been put off from going away at Christmas due to the crazy cost of prime hotels, buying points can be one way around it.
---
Hotel offers update – December 2023:
Want to earn more hotel points? Click here to see our complete list of promotions from the major hotel chains or use the 'Hotel Offers' link in the menu bar at the top of the page.
Want to buy hotel points?
IHG One Rewards is offering a 100% bonus (some members may see less) when you buy points by 30th December. Click here.
Marriott Bonvoy is offering a 30% bonus when you buy points by 20th December. Click here.
World of Hyatt is offering a 20% bonus when you buy points by 4th December. Click here.