Get a 50% bonus when you buy Qatar Privilege Club Qmiles
Links on Head for Points may pay us an affiliate commission. A list of partners is here.
This article is sponsored by Qatar Airways
Qatar Airways is currently running a 50% bonus when you buy Qatar Privilege Club Qmiles.
The offer only runs for a week, until 20th March.
Given the recent positive changes to Privilege Club, this could be a good opportunity to top up any existing Qmiles you have.
What is the deal?
Until next Saturday, you will get a bonus of up to 50% when you buy, gift or transfer Qatar Privilege Club Qmiles.
You can buy up to 250,000 miles, plus the bonus, during this offer. At the most extreme, you could buy 250,000 miles and receive a bonus of 125,000 miles, for a total of 375,000 miles. The cost for this would be $7,500, which works out at 2 cents (1.44p) per mile.
The bonus is tiered:
Buy 5,000-10,000 Qmiles and get a 30% bonus
Buy 11,000-39,000 Qmiles and get a 40% bonus
Buy 40,000+ Qmiles and get a 50% bonus
Privilege Club does not allow you to buy miles until you have earned 1,000 miles in the programme, so you cannot sign up today and buy immediately.
The link to buy is here.
Your Qatar Privilege Club Qmiles became a lot more valuable last year
Last November, Qatar Airways cut the cost of many redemptions by up to 49%.
This was, to be fair, primarily a reversal of a massive devaluation that Privilege Club undertook back in 2018. The devaluation took away most of the value in the programme, and many people to begin crediting their flights to other oneworld programmes such as British Airways Executive Club.
With the November 2020 cuts, Privilege Club is good value again. If you do have some Qmiles, you may be able to get a good redemption if you top them up during this sale.
Typical price cuts included:
London to Doha cut from 116,000 miles to 86,000 miles return in Business Class (you would need 100,000 to 120,000 Avios for an identical flight)
Sao Paulo to Tokyo cut from 391,000 to 200,000 miles return in Business Class
Auckland to Los Angeles cut from 434,000 to 240,000 miles return in Business Class
Paris to Bangkok cut from 251,000 to 150,000 miles return in Business Class
Qatar Airways appears keen to create a programme that flyers will want to join. When the price cuts were announced, Qatar said in a statement:
"Your Qmiles now take you further when you travel with us on medium, long and ultra-long haul flights. We have increased their power in an important effort to ensure that our valued Qatar Airways Privilege Club members will be amply rewarded for their loyalty. This step is a part of the wider transformation of our loyalty programme that has seen a number of enhancements this year – with more exciting changes to follow in the coming months. Our aim is to establish and cement ourselves as the leading airline loyalty programme in the Middle East and among the best in the world."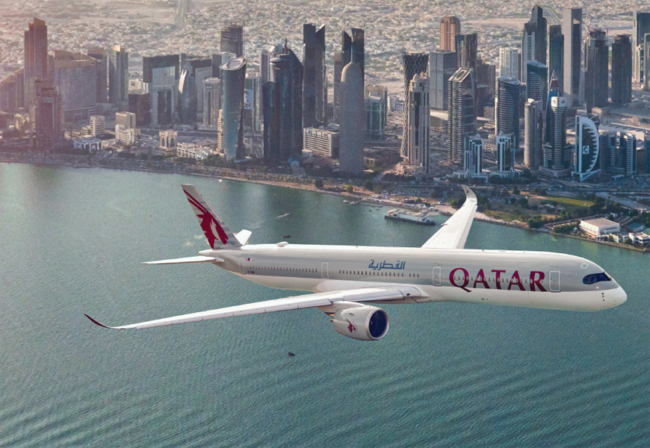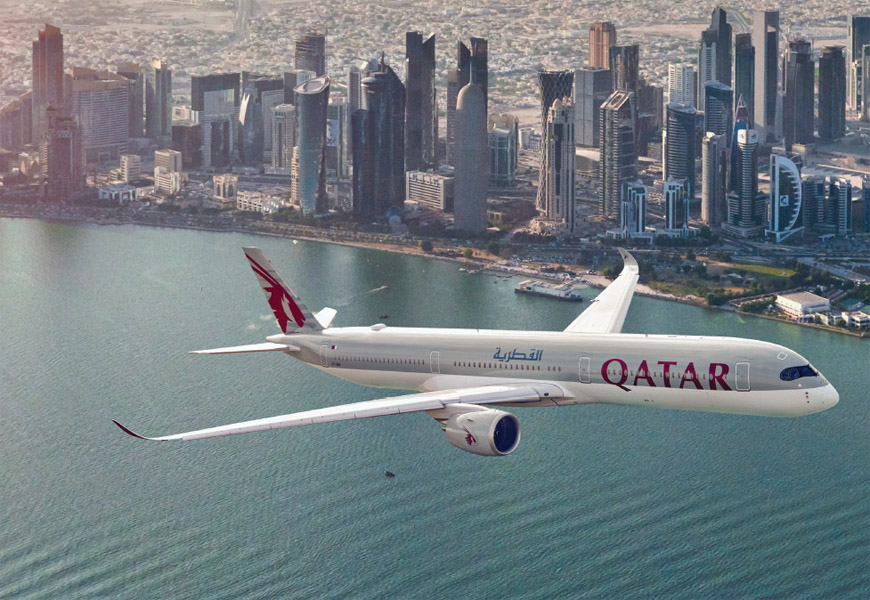 How many Qmiles do I need for a flight?
Qatar Airways no longer publishes a reward chart.
You can, however, work out the number of miles needed for a reward flight by using the calculator on this page of the Qatar Airways website.
You can quickly see that there IS value there:
UK to Sydney is 180,000 Qmiles return in Business Class
UK to Bangkok is 150,000 Qmiles return in Business Class
UK to Sao Paulo is 180,000 Qmiles return in Business Class
This pricing only applies to flights on Qatar Airways. Pricing for redemption flights on oneworld partner airlines such as British Airways uses a distance based chart which you can find here.
Qatar Privilege Club Qmiles no longer expire
Qatar Airways made another major change to Qmiles last year – it removed 'hard expiry'.
Following the Avios model, your Qmiles are now safe as long as you earn or spend 1 mile every 36 months. The airline stated that:
"As we value the needs of our members, we begin a journey of change. A journey to bring you a Privilege Club designed with your needs in mind, one where your loyalty is aptly rewarded and each well-earned Qmile is more powerful and takes you further than ever before.
"We begin our journey together by extending the life of Qmiles, continuing to progress until we provide you the loyalty programme you have been waiting for. Qmiles will now last longer than ever before. Every time you spend or earn, your Qmiles balance will be valid for a further 36 months."
Conclusion
Head for Points readers are, not surprisingly, far more likely to credit their oneworld flights to British Airways Executive Club rather than Qatar Privilege Club, irrespective of the merits of both schemes.
Qatar Privilege Club is now much improved, however, following the November 2020 changes. Remember that Qmiles is not an American Express Membership Rewards partner in the UK, so your options for topping up your account by any other route are restricted.
If you do have a stash of Qmiles, the current 50% 'buy miles' bonus is a decent opportunity to top them up and get some use out of them via the improved reward chart.