Should you credit SkyTeam and Etihad flights to Air Europa, hoping they become Avios?
Links on Head for Points may pay us an affiliate commission. A list of partners is here.
Back in November 2019, IAG, the parent company of British Airways, announced the acquisition of Air Europa for €1bn.
Air Europa is the 3rd biggest airline in Spain.  The acquisition, according to IAG, would turn Madrid into a genuine '5th European hub' city alongside London, Frankfurt, Paris and Amsterdam.
Importantly, IAG will become the largest airline group flying between Europe and the Caribbean and Europe and Latin America.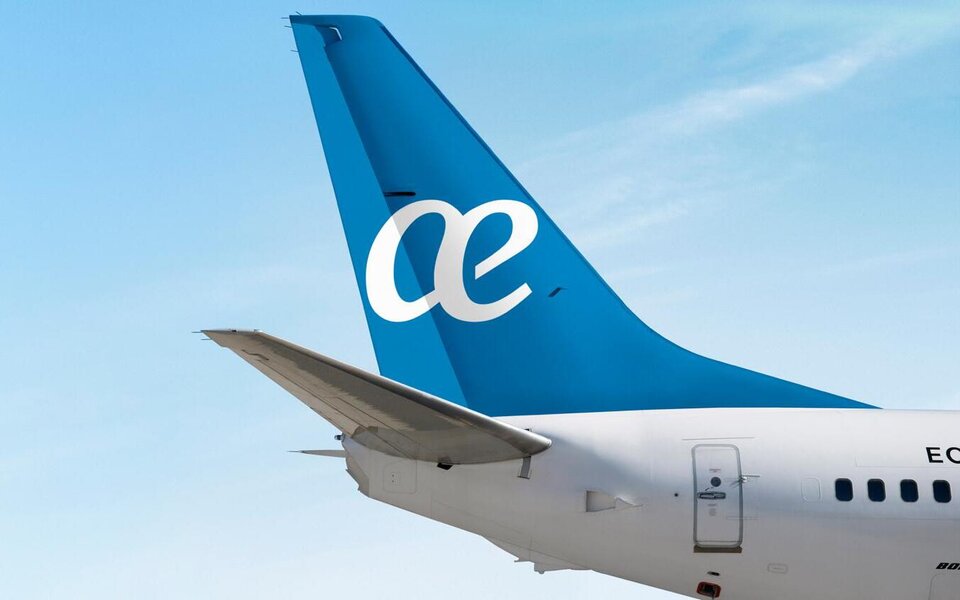 The deal is still on
When coronavirus hit, many people thought that the deal would collapse.  Not only was Air Europa at risk of not surviving the crisis, but IAG and its member airlines were running around picking up Government guaranteed loans wherever they could find them.  It isn't a good look to take a Government loan and then use it to buy up a competitor.
The deal is moving ahead, however.  IAG has negotiated a price cut to €500m and, impressively, agreed that it doesn't have to pay the money until 2026.
It still isn't a done deal.  There is a real risk that the competition authorities block the acquisition.  Based on 2019 data, IAG would operate 73% of all domestic flights in Spain if there are no divestments, and IAG may consider any proposed divestments too high a price to pay.  Divestments will also be tricky – IAG may end up having to create, and then sell, a start-up airline with some aircraft and crew from Air Europa to compete with itself.
What has this got to do with earning Avios from SkyTeam and Etihad flights?
I'm glad you asked.
IAG has confirmed that Air Europa will be leaving the SkyTeam alliance and adopting Avios if the deal succeeds.
Air Europa currently has its own frequent flyer scheme called SUMA.  You can find full details on the Air Europa website here.
As a member of SkyTeam, you can currently credit miles from any SkyTeam flight to Air Europa SUMA – Delta, Air France, KLM, Vietnam, Aeroflot, Korean etc.
Air Europa also has a partnership with Etihad.  You can earn or redeem SUMA miles on Etihad.
China Southern and GOL are also non-SkyTeam partners, although you are far less likely to be flying with them than with Etihad.
If you do not usually collect SkyTeam or Etihad Guest miles but find yourself on a SkyTeam or Etihad flight, there is an interesting opportunity here.
If you credit your activity to Air Europa SUMA, it is virtually certain that your SUMA miles will be converted into Avios if the sale of the airline to IAG is finalised.
Is this risk-free?
Absolutely not.
There is a chance that IAG abandons the deal if the competition authorities demand excessive divestments.  This deal increases the size of Iberia by 50%, assuming you treat Air Europa and Iberia as one airline.
Based on 2019 data, eight airlines control 99.6% of Spanish domestic flights according to CAPA.  Unfortunately for regulators, IAG would own the three biggest, running a total of 73% of all domestic flights:
Vueling 32%
Iberia 26%
Air Europa 15%
Ryanair comes joint third, also with 15%.  You then drop to BinterCanarias with 9%, which mainly operates in and to the Canary Islands and is itself an Iberia partner.
There is another potential roadblock in the form of the Sociedad Estatal de Participaciones Industriales. SEPI is a state-owned investment fund which provided a €475 million loan to prop up Air Europa last year and which needs to approve the sale.  IAG will not want to, and may not be able to, refinance this loan.
What is the downside?
If you credit SkyTeam or Etihad flights to Air Europa and IAG ends up abandoning its bid for Air Europa, you will be stuck with some SUMA miles.
This isn't the end of the world, of course.  After all, you would otherwise have been stuck with some Delta, Air France, Korean etc miles.  It is harder to top up Air Europa SUMA miles to the level required for a flight redemption, however, as they have fewer partners – you can't transfer UK Amex Membership Rewards points, for example.
Air Europa SUMA miles have a fairly generous expiry policy so you should be safe even if the move to Avios takes a couple of years.  You only need some piece of 'activity' on your account every 18 months to keep them alive, which could be partner earning.
If you have any SkyTeam or Etihad flights planned for later in 2021 then this is a strategy worth thinking about if your main focus is Avios.