We try the Singapore Airlines Feast Box – enjoy their food at home and save up to £100 on a flight
Links on Head for Points may pay us an affiliate commission. A list of partners is here.
A few months ago we wrote about a special collaboration between British Airways and meal-kit delivery company Feast Box. Whilst this was a special one-off collaboration, Feast Box has now joined forces with Singapore Airlines to celebrate the airline's 50th anniversary flying to London.
This time the format is slightly different. Feast Box is inviting you to choose from fourteen authentic South East Asian dishes. Each recipe takes between 30 and 60 minutes to prepare, with most around 40 minutes.
You can order your Feast Box here. Pricing depends on which of the 14 dishes you choose.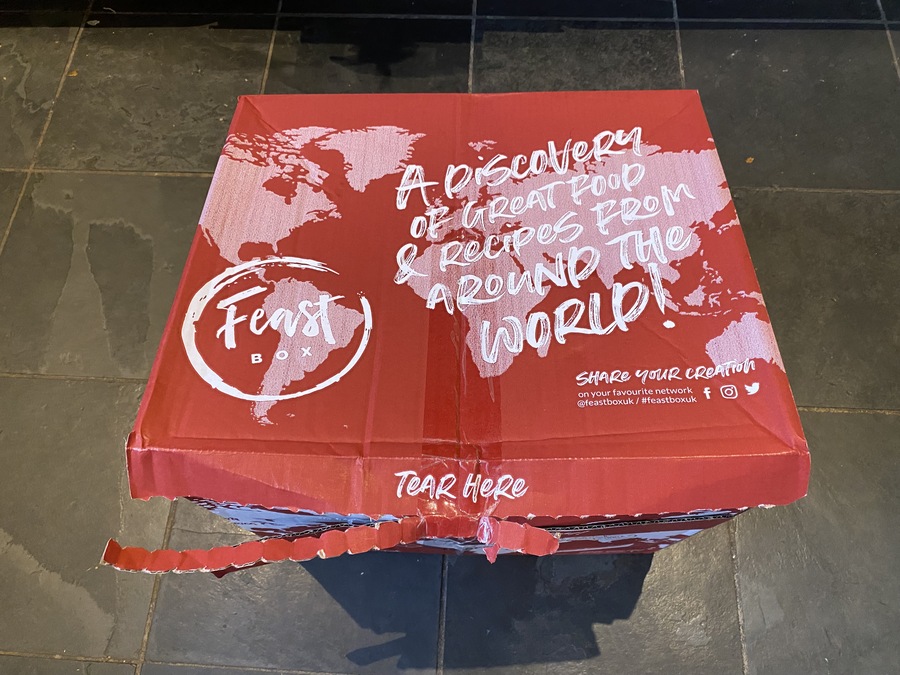 Whilst BA's First box was pre-cooked and prepared, for this collaboration you'll have to do all the chopping and cooking yourself. This is more in line with the Hello Fresh-style subscription that Feast Box normally offers.
Feast Box sent me a sample box to try out the new recipes, which included braised beef noodles and Hainanese chicken rice, the Singaporean national dish.
I was in the middle of moving house when my box arrived, and it turns out the timing was perfect. Not having to worry about planning what to cook and going to the supermarket meant I could focus on unpacking and tidying the new place.
The box is big and red as you can see above.
Inside you'll find the meals separated into individual paper bags and the meats in a coolbag made of waste cotton product. This is much better than the recycled plastics etc that some companies give you: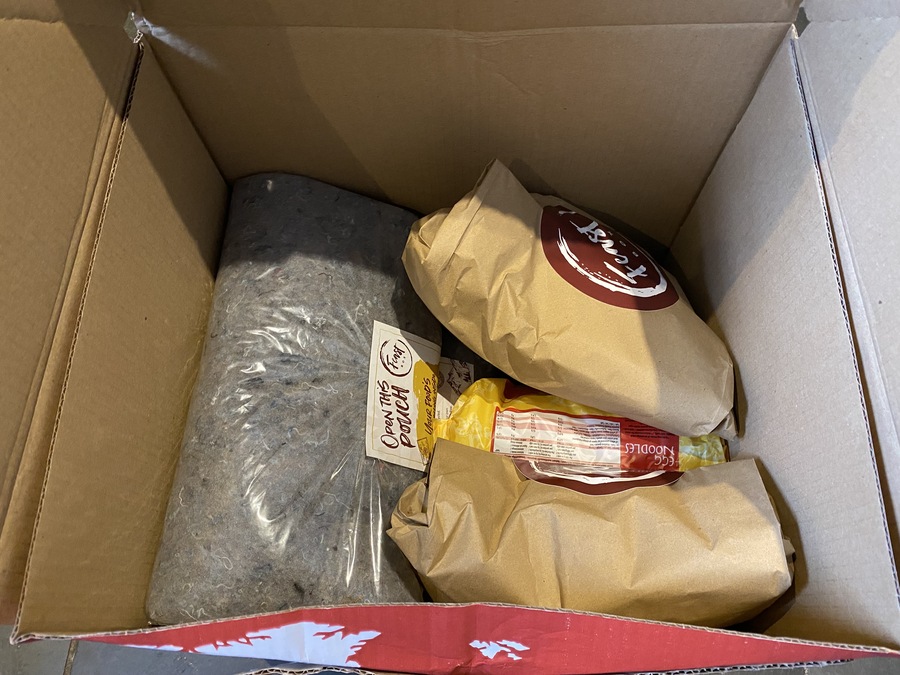 Recipes are printed on paper recipe cards, with a full list of ingredients and quantities for either two or four people depending on how many you ordered.
Slightly confusingly the actual ingredients sometimes differ from the recipe – ie. the recipe calls for rice wine but you'll receive a sachet of mirin. Not everyone will know that mirin is a type of rice wine so the kit isn't wholly fool-proof.
Following the steps is pretty easy, although I do wish that the recipe cards bolded all the ingredients to make it easier to scan. Sometimes a step also seems to be omitted. For example, in one recipe, I was told to pour in the chicken stock, but at no point was I told how much water to mix with the provided stock cube. Luckily my guestimate was right, but a less confident cook may be more perplexed.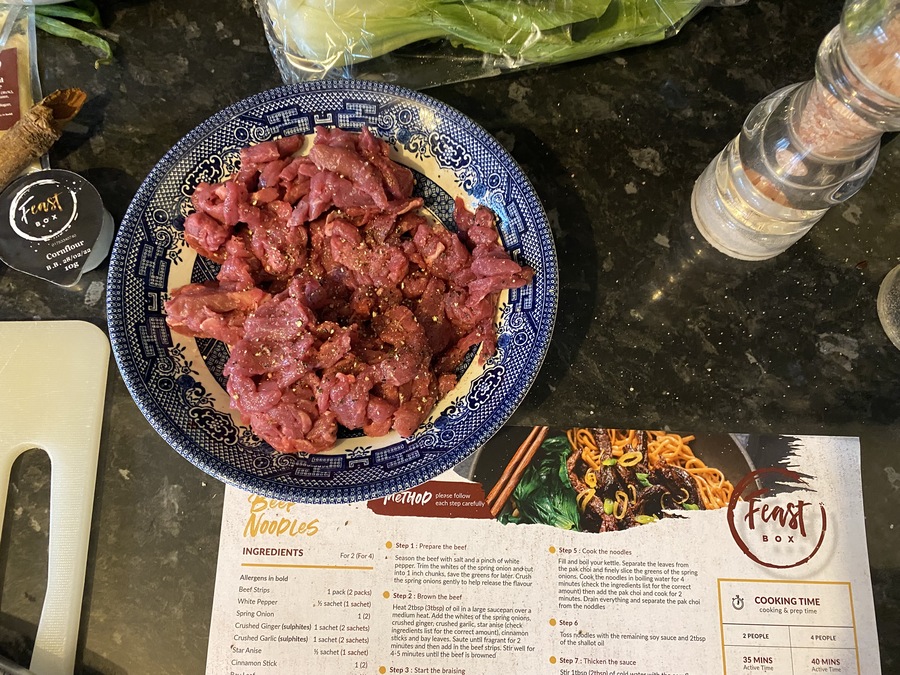 Nonetheless, I managed to put together the braised beef noodles with ease: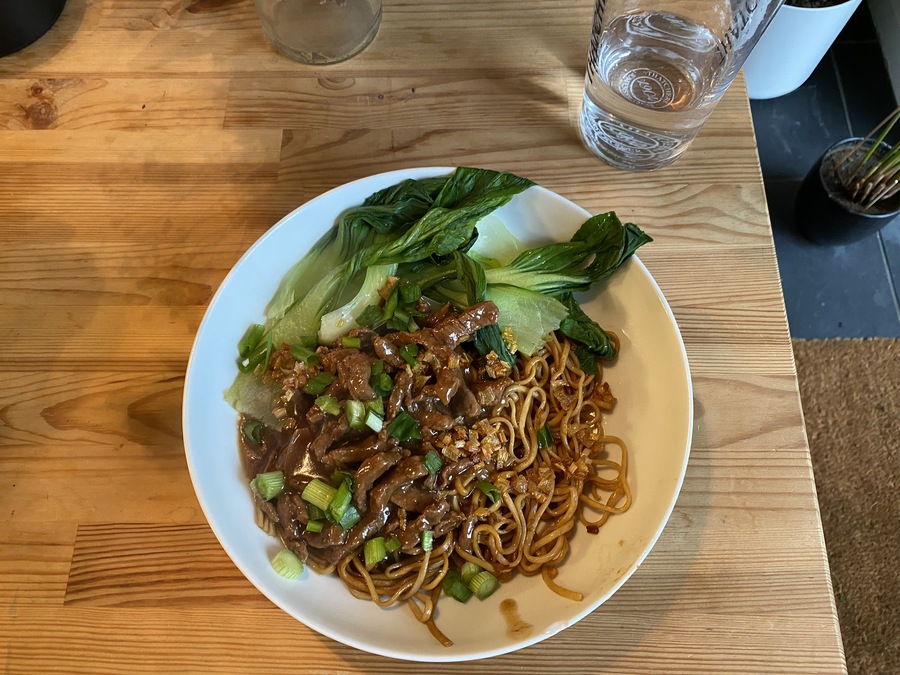 …. and they tasted great! Whilst there's always a LOT of plastic sachets and other bits in these meal kits, which is a shame, they do offer a great way of mindless-cooking. You don't have to worry about waht you want to make or when, or going to the shops to buy the ingredients and inevitably ending up with random leftover bits. Everything is very precise and calculated.
It is also a great way of switching things up if you're bored of cooking the same things. I have kept a number of recipe cards from meal kits over the years that I particularly liked and have now added to my repertoire.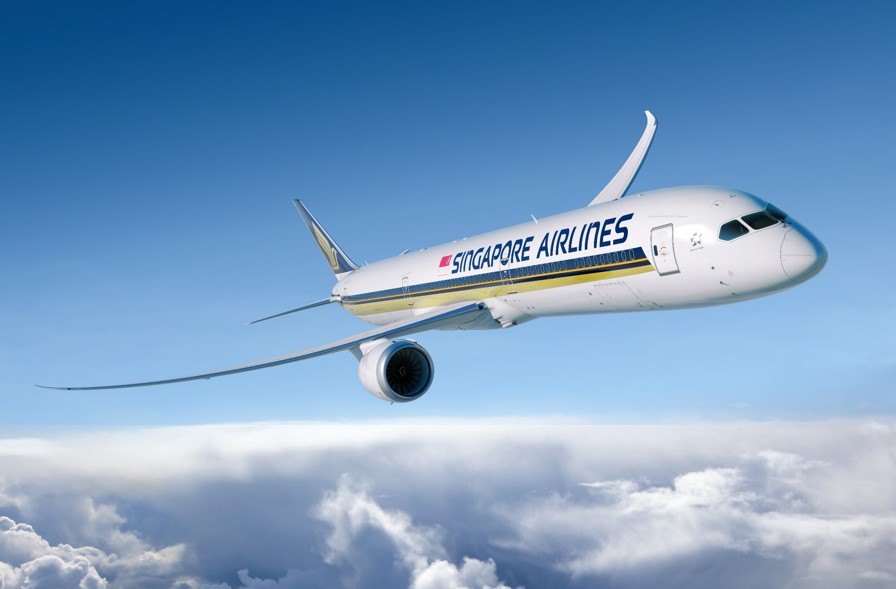 Get a Singapore Airlines discount code included
Your Feast Box comes with a discount code to redeem at Singapore Airlines. You get £30 off economy flights, £50 off Premium Economy and £100 off Business Class. Valid routes are Singapore, Bangkok, Phuket, Kuala Lumpur and Jakarta for flights between 1st July 2021 and 31st May 2022.
Only 300 discount codes are available and are limited to 180 uses in economy, 70 uses in premium economy and 50 uses for business class. You can see the terms and conditions here.
The Singapore Airlines-inspired meals are available until the 9th July.
You can order a Singapore Airlines Feast Box on their website here. Be aware that you will receive additional Feast Boxes unless you cancel after your Singapore Airlines order has arrived.
Hopefully we can all savour Singapore Airlines meals at 30,000 feet in the near future …..