No Virgin Points? No problem. Virgin's credit card 241 and upgrade vouchers work on cash tickets.
Links on Head for Points may pay us an affiliate commission. A list of partners is here.
A lot of people don't understand how the Virgin Atlantic credit card vouchers work. We are going to deal with that issue today.
In August 2020 Virgin Flying Club made substantial changes to the annual vouchers given out to holders of the Virgin Atlantic Reward and Reward+ credit cards.
One key impact, which many people don't realise, is that you no longer need to have any Virgin Points – null, zero, none at all – to get value from the annual credit card voucher.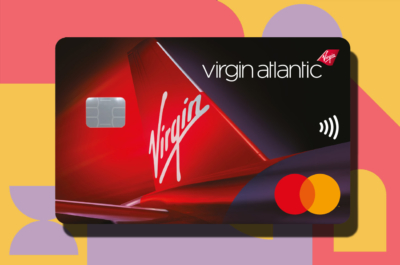 The August 2020 changes removed virtually all of the restrictions over what Flying Club status you needed to have to use your voucher.
More importantly, it removed the distinction between cash and points flights. You can now use your credit card voucher to upgrade, or get a 241 deal, on a cash flight.
Because this is a frequent flyer site, we tend to look at how to use the credit card voucher on a Virgin Points booking. However …..
The Virgin Atlantic credit card vouchers are great for people who DON'T collect frequent flyer miles
Someone who has zero interest in air miles, and no air miles balances, can get a lot of value from the Virgin Atlantic credit cards.
This is actually a UK 'first'. These is no other payment card in the UK which offers genuine benefits to people who pay cash for their flights.
As a reminder, you receive a voucher:
How does the Virgin credit card voucher work on cash tickets?
When you have your voucher, someone with no Virgin Points now has three options:
buy an Economy Classic or Economy Delight ticket on Virgin Atlantic for cash, and get an upgrade to Premium
buy a Premium ticket on Virgin Atlantic for cash, and get an upgrade to Upper Class
buy an Economy Classic, Economy Delight, Premium or Upper Class ticket on Virgin Atlantic for cash and get a 2nd ticket for free (well, £0 base fare)
Here's the small print:
the upgrade or companion seat comes from Virgin Flying Club reward inventory. If there is not a reward seat available, you cannot complete the transaction.
on upgrades, additional taxes and charges may be due
on 2-4-1 tickets, taxes and charges are due on the second ticket
if a Red (base level) member of Virgin Flying Club wants to book a 2-4-1 ticket in Upper Class, they need to pay a surcharge – in Virgin Points, oddly – equivalent to 50% of the Virgin Points cost of an Upper Class seat
The final point is, admittedly, a bit of a pain. It means that, if you have no Virgin Flying Club status and don't have a stash of Virgin Points, you are restricted to redeeming your 2-4-1 voucher on a cash Economy or Premium seat.
The voucher also works on points tickets too, of course
Whilst I don't want to confuse this article by covering how the voucher can be used with Virgin Points you can use it – BA-style – to get a 2-4-1 or an upgrade on a miles ticket.
Our full review of the Virgin Atlantic Reward+ credit card covers this in detail.
There is potentially a LOT of value here
Credit card rewards, outside the travel sector, have been on a downward trend for some time. The John Lewis and Waitrose card cut its cashback rate from 0.5% to 0.25% and competitors have done the same. You will struggle to find a Visa or Mastercard offering a better return than 0.25% these days.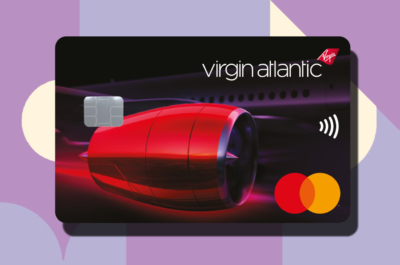 The Virgin Atlantic vouchers are massively more valuable than 0.25% cashback
It is clearly difficult to put a value on an upgrade or a 2-4-1 ticket. Realistically, you are getting at least £500 – £1,000 of value if you upgrade a Premium Economy flight ticket to flat bed Upper Class.
Similarly, even after paying £500 in taxes and charges, you will get £750 – £1,250 of value from the 2-4-1 offer if used for Upper Class cash tickets. You need to have Silver or Gold status to do this.
If you only have Red status and you use the voucher for a 2-4-1 in Premium Economy, I still think £500 of value is achievable.
For Economy, if we're honest, the value of a 2-4-1 could be low because taxes and charges make up the bulk of the ticket price.
Very quietly, Virgin Atlantic has created a product which a large number of people would be interested in.
Even in a scenario where you only save £250 by using your voucher – instead of the £1,000+ I suggest above – you are still getting a return of 1.25% on your £20,000 of annual spending. No other Visa or Mastercard benefit which doesn't involve collecting points comes anywhere near.
Unfortunately, it's hard for Virgin Atlantic to capitalise on this
There is huge potential for a credit card like this outside of frequent flyer circles. In truth, however, Virgin Atlantic finds itself with a problem. The vouchers on the credit cards are too complicated to 'sell' to the general public in their current form.
The cards are too focussed on the benefits of earning and using Virgin Points, even though you don't need any points, at all, to make a big saving with the new voucher.
Perhaps Virgin Atlantic and Virgin Money should launch another credit card aimed at the general public, including the Virgin Red customer base?
It could strip away all mention of points, and potentially not even earn them. The only benefit would be the 2-4-1 voucher or upgrade voucher for a CASH flight, not a redemption. It would trigger at a lower level than the current voucher – let's say £7,500 of annual spending.
This is an easy message to sell to the general public, and in a market of faltering credit card rewards could prove hugely popular.
Conclusion
Even though you are a Head for Points reader, there is a decent chance that you don't have many, or any, Virgin Points.
It doesn't matter. As I hope I've shown here, you can still get good value from the annual credit card voucher by using it to upgrade or get a 2-4-1 on a Virgin Atlantic cash flight.
You can find out more about, or apply for, either of the Virgin Atlantic credit cards here.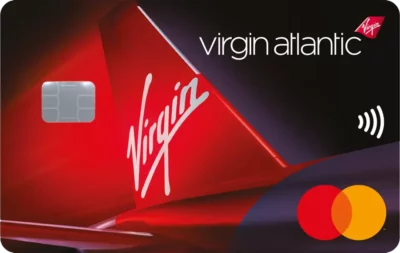 Virgin Atlantic Reward Mastercard
A generous earning rate for a free card at 0.75 points per £1 Read our full review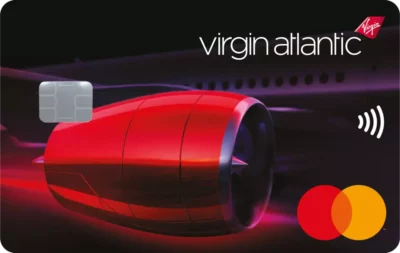 Virgin Atlantic Reward+ Mastercard
15,000 points bonus and 1.5 points for every £1 you spend Read our full review
(Want to earn more miles and points from credit cards?  Click here to visit our dedicated airline and hotel travel credit cards page or use the 'Credit Cards' link in the menu bar at the top of the page.)