LAST CALL for the Nectar Hotels booking bonus, and a reminder of other Nectar travel partners
Links on Head for Points may pay us an affiliate commission. A list of partners is here.
This article has been sponsored by Nectar
Nectar Hotels is currently offering a generous booking bonus if you use it for your next hotel booking – but you only have a couple of days left to take part.
As we outlined in this article here, you could collect up to 2,000 Nectar points per night plus – for a limited period – a 1,000 point booking bonus per stay.
You need to book via Nectar Hotels by tomorrow evening, 11th May, but you have until 31st December to complete your stay.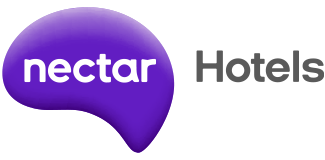 You are guaranteed to collect at least 2,000 Nectar points on a one night stay – the minimum standard rate is 1,000 Nectar points per night, and the current offer gives you an extra 1,000 Nectar points per booking. This would convert into 1,250 Avios or £10 of Nectar points, which is a good return.
At more expensive hotels, you would earn up to 2,000 Nectar points per night as your base earning, plus the extra 1,000 points per booking via this offer.
You can book on the Nectar Hotels site here.
And win a prize too …..
Something we didn't cover in last week's article is that anyone who books a stay with Nectar Hotels by 11th May will be entered into a prize draw. Both cash and points hotel bookings qualify for entry.
Three people will each win 250,000 Nectar points, which would be worth £1,125 with most Nectar partners or 156,250 Avios! You can see full terms and conditions of the prize draw on the Nectar Hotels site.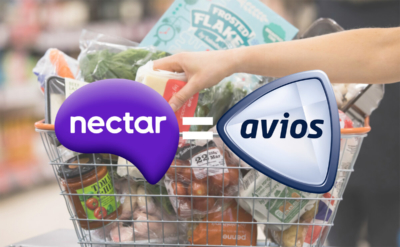 Converting Nectar points to Avios
When Nectar partnered with Avios in early 2021, it gave HfP readers a whole new opportunity to collect miles from their supermarket spending at Sainsburys as well as other Nectar partners.
The transfer system between Avios and Nectar means you can seamlessly convert your Nectar points into Avios and vice versa.
The conversion rate is:
250 Avios = 400 Nectar points
400 Nectar points = 250 Avios
You can convert Nectar points to Avios, or Avios to Nectar points, via the BA website here.
You must convert a minimum of 400 points. You can also set up your account to autoconvert Nectar points to Avios on a regular basis.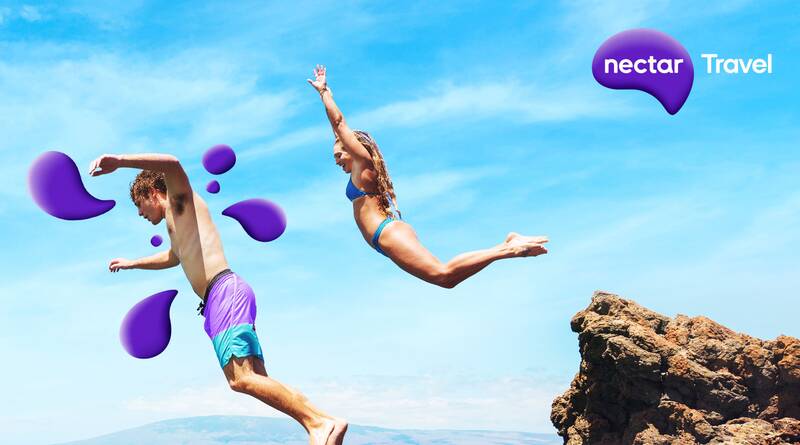 What other travel opportunities do you have with Nectar?
Travel is an important sector for Nectar, and it has set up a special Nectar Travel page on its website to highlight the opportunities available – click here.
Here are some of the deals on offer:
Collecting and spending Nectar points with Esso
Esso is both a redemption and collecting partner with Nectar.
You can collect 1 Nectar point for every litre of fuel purchased or 2 points for every £1 spent in the Esso shop.
Alternatively, you can redeem 300 Nectar points for a discount of 5p per litre on your purchase.
It is important to note that both collecting and redeeming at Esso is only valid on purchases of all types of Esso fuel. You are also capped at 60 litres per transaction for redemption. For collecting Nectar points, customers are capped at 100 points when filling up on unleaded fuel and 250 points when filling up on diesel fuel.
If you needed another incentive to fill up at Esso, Nectar is running a competition to 'win your fill' at Esso. Until tonight, 10th May, swipe or scan your Nectar card when you fill up and you could be in with a chance of winning the equivalent of your fill in points.
Other Nectar travel partners
In addition to Avios and Esso, Nectar have a number of other travel partners who offer opportunities to collect or redeem Nectar points. Here's a quick overview of a few of the options:
Collect 2 Nectar points per £1 with DFDS ferry crossings
Collect triple points with Booking.com (limited offer) – 6 points per £1 spent
Collect triple points with lastminute.com (limited offer) – 6 points per £1 spent
Redeem your points with Eurostar – 2,000 Nectar points gets you £10 off a ticket
Collect 2 points per £1 spent with experiences booked through Viator
Collect 300 Nectar points when you buy £100 or more of travel money online or by phone with Sainsbury's Bank
Although converting to Avios will be one of the most popular uses of Nectar points by HfP readers, it is worth keeping an eye out for promotions on Nectar Travel.
You can see the full range of Nectar travel offers and partners on this page here.
Remember that the Nectar Hotels booking bonus ends tomorrow (Tuesday) night.