How can you maximise the Barclaycard Avios Mastercard upgrade voucher?
Links on Head for Points may pay us an affiliate commission. A list of partners is here.
The new Barclaycard Avios Mastercards have now been up and running for a couple of months. This means that heavy spenders will be getting close to triggering their first Barclaycard upgrade voucher.
(Barclays Premier current account holders who opt in to Barclays Avios Rewards have also started to receive their first upgrade vouchers – the first batch were issued in February 2022 to those who signed up at launch in February 2021. You can learn more about Barclays Avios Rewards via Barclays Premier here.)
With that in mind, I thought it was worth having a detailed look at how best to use the upgrade voucher.
The full official rules for using the vouchers are on ba.com here.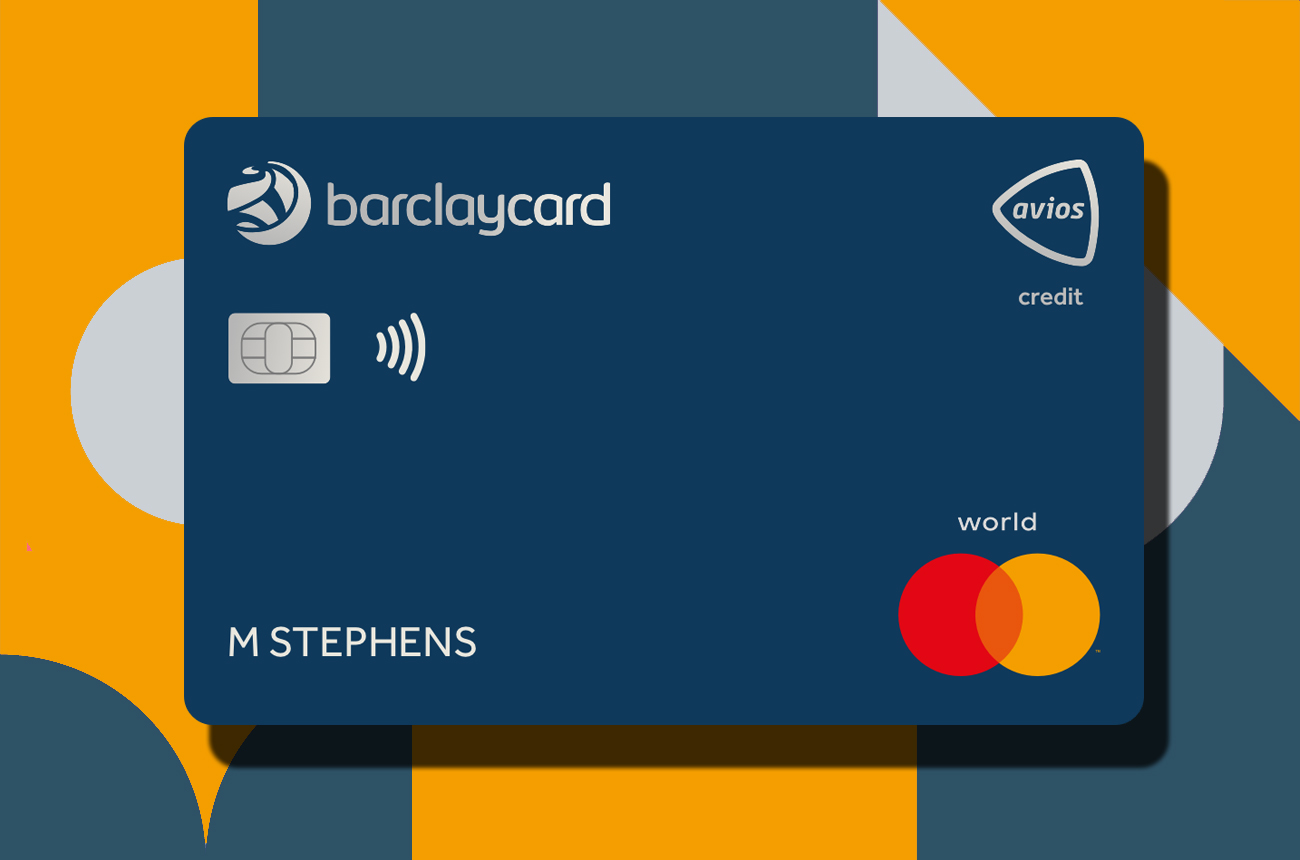 Let's summarise the two Barclaycard Avios credit cards:
The free card: Barclaycard Avios Mastercard
The representative APR is 28.9% variable.
The benefits are:
A sign-up bonus for new Barclaycard customers of 5,000 Avios if you spend £1,000 in three months
You earn 1 Avios per £1 spent
You earn a British Airways cabin upgrade voucher if you spend £20,000 in a card year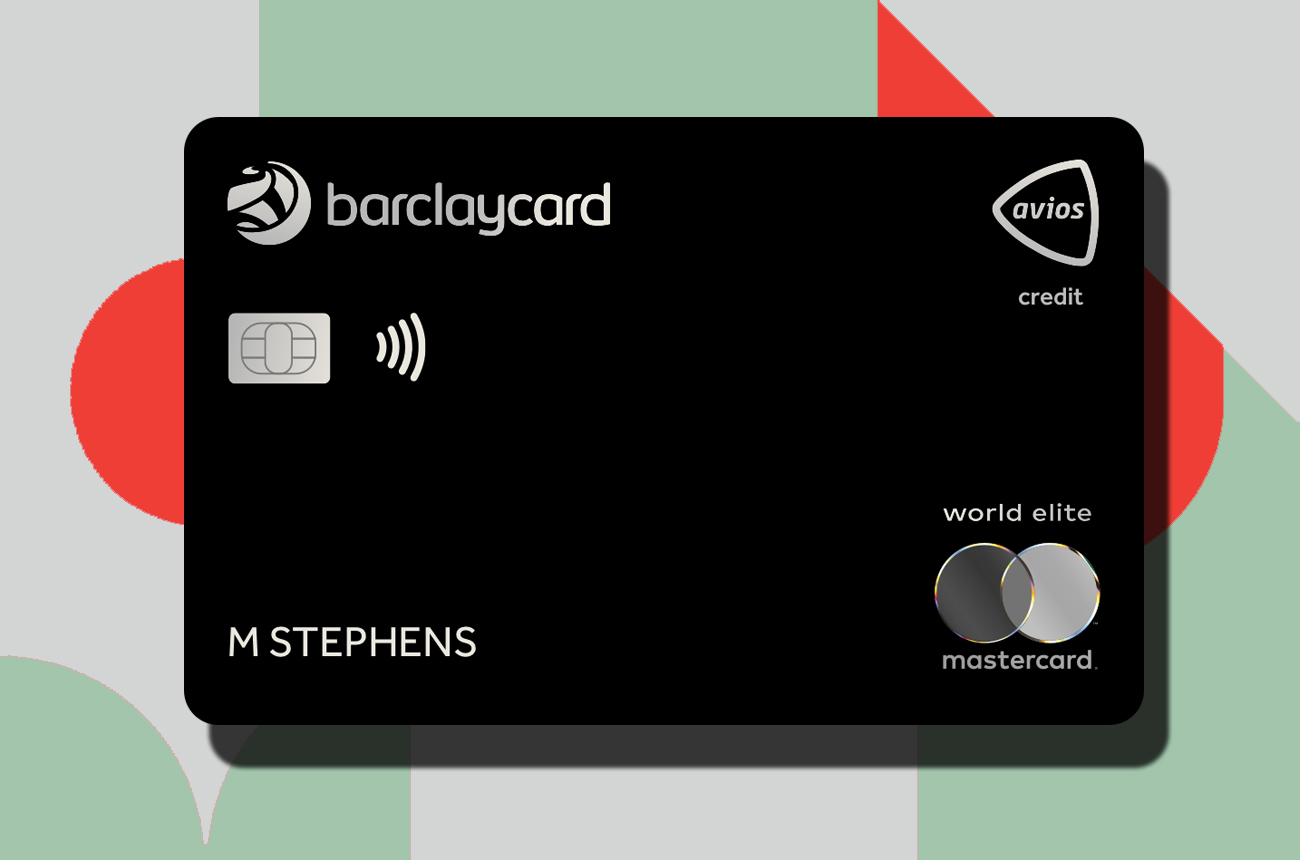 The paid card: Barclaycard Avios Plus Mastercard
The representative APR is 78.9% APR variable, including the annual fee.  The representative APR on purchases is 28.9% variable.
The benefits are:
A £20 per month fee (reduced to £15 for customers who hold Barclays Avios Rewards via a Barclays Premier current account)
A sign-up bonus for new Barclaycard customers of 25,000 Avios if you spend £3,000 in three months
You earn 1.5 Avios per £1 spent
You earn a British Airways cabin upgrade voucher if you spend £10,000 in a card year
You receive selected Mastercard World Elite privileges (Barclaycard has yet to confirm which ones)
Note that the fee is paid monthly and you can downgrade to the free card later, albeit that your spend towards your annual upgrade voucher is wiped and you restart from £0.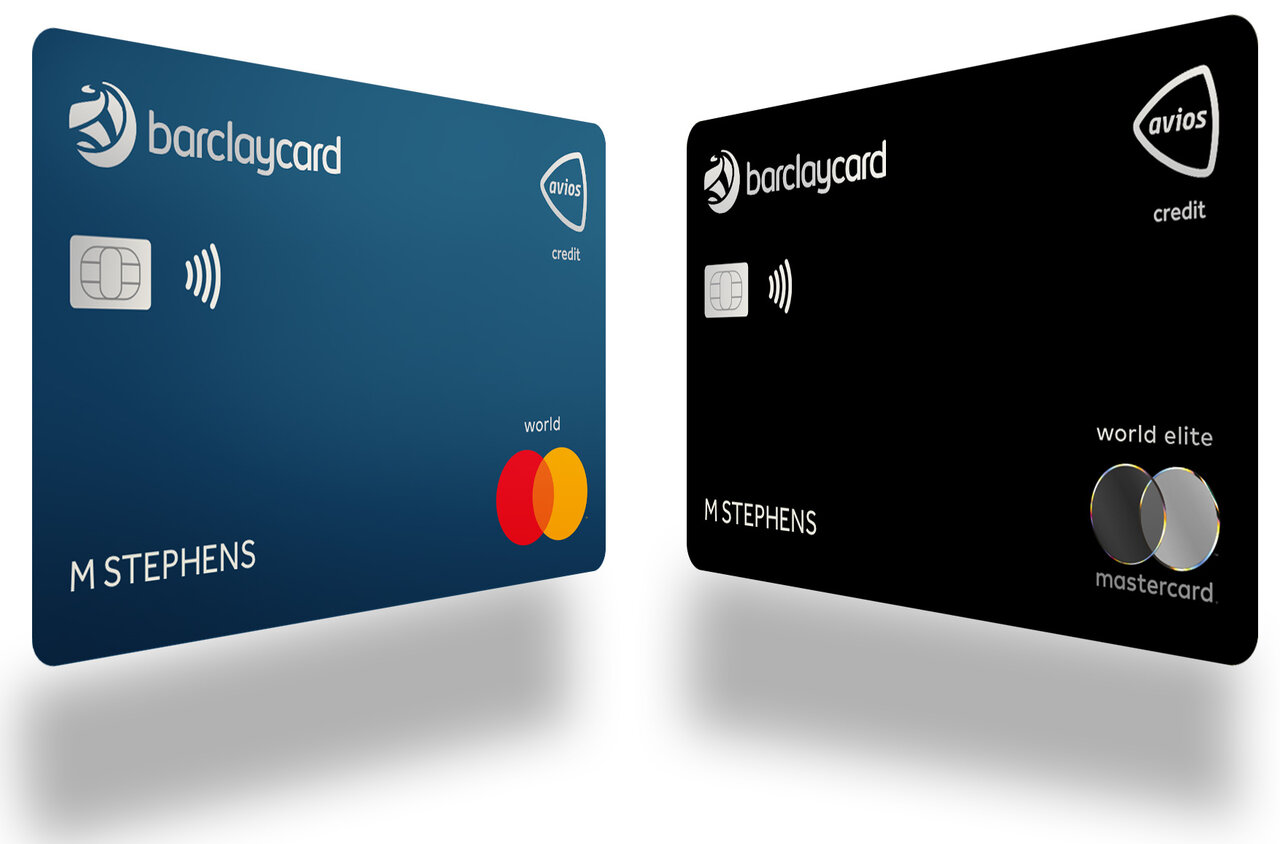 How do the Barclaycard upgrade vouchers work?
In summary:
you receive the voucher in your ba.com account within a few days of hitting the spend target
you use the voucher for an online Avios booking in a similar way to how the 2-4-1 BA Amex companion vouchers work
one voucher allows you to either upgrade a return flight for one person in both directions or two x one way flights for two people
the vouchers are valid for 24 months irrespective of whether you earn it from the paid credit card or the free credit card (this is a big difference to the BA Amex vouchers)
you need to take your outbound flight before the expiry date
flights must start from the UK
availability is based on the class you want to travel in and not the class you are technically upgrading from – in reality it is NOT an upgrade voucher, it is a 'book an Avios flight but only pay the miles of the next lowest cabin' voucher
full taxes and charges are due based on the cabin you fly in
vouchers are returned to you if you need to cancel your redemption flight
the vouchers can be used by anyone but the booking must be made by the cardholder
you cannot combine the voucher with a BA Amex voucher
you can only use the voucher for British Airways flights
you cannot use the voucher to fly in First Class
How do you maximise the Barclaycard upgrade voucher?
The sensible answer, of course, is 'to go somewhere you really want to go'.
After all, the 'best value' Avios redemptions based on points needed per mile flown include Abuja, Jeddah and Kuwait. It doesn't encourage many HfP readers to holiday there.
That said, I have come up with six points to consider. Before I start, we need to look at the Avios redemption table for British Airways flights: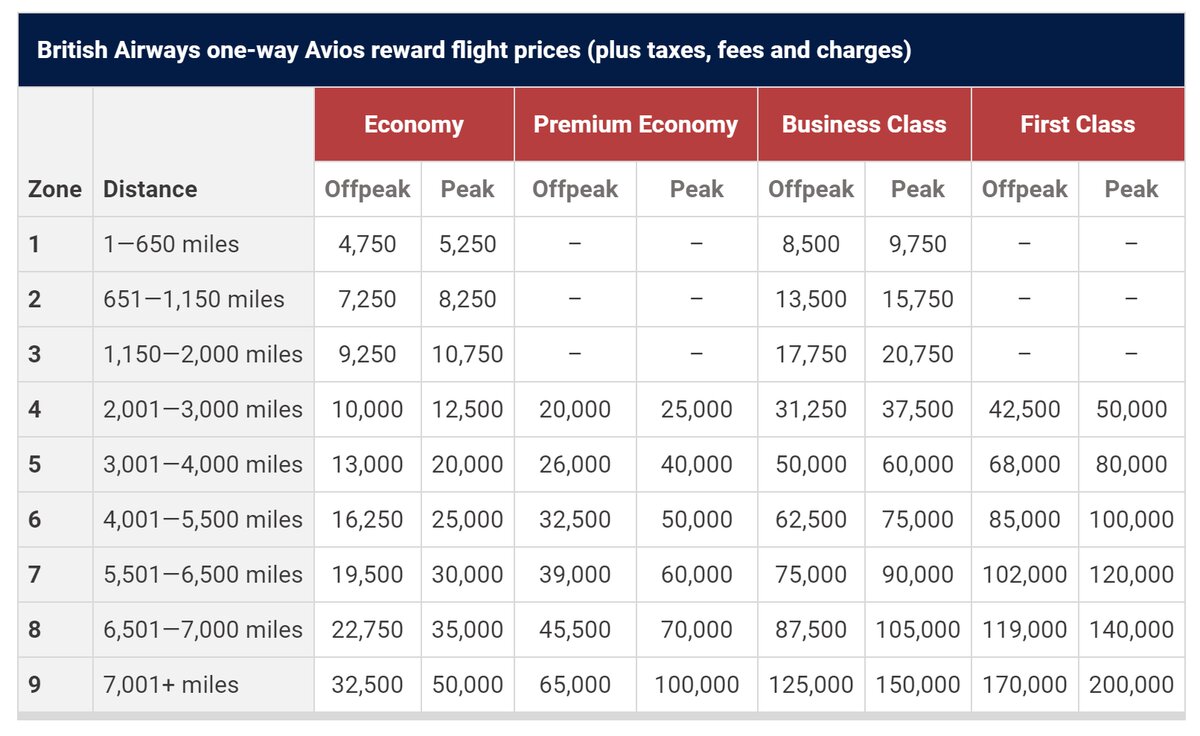 Remember that you cannot use the Barclaycard voucher to upgrade from Business to First so we won't be touching on that.
You probably shouldn't use your voucher for a short haul flight (Zone 1-3)
I don't say this because the difference between business class and economy class on British Airways short haul is small.
In fact, if you don't have BA status, I actively recommend redeeming Avios in Club Europe. The extra Avios cost over Euro Traveller is good value when you factor in fast track security, priority boarding, priority check-in, lounge access, the guaranteed empty middle seat (a couple won't be sharing a row with a stranger), the free meal and all the drinks you want.
The reason it's a bad way of using your upgrade voucher is because of how British Airways is pricing them.
A couple of years ago, BA introduced '50p taxes' redemptions on short haul. These may be eye catching in adverts but are terrible value. A one-way flight to Amsterdam, for example, will cost:
4,750 Avios (as per the chart above) + £17.50 taxes and charges or
As an Avios is worth at least 0.8p (the value if you convert them to Nectar and spend them in Sainsbury's) the second option is TERRIBLE value.
Unfortunately, if you use a Barclays Upgrade Voucher for a short haul redemption, it prices off the '50p' version. Using the voucher to book a Business Class flight to Amsterdam would cost you (for 2 people) 9,250 Avios + 50p each, ie the usual Economy price.
If you DIDN'T use the voucher and just booked a standard Avios one-way redemption in Business Class from London to Amsterdam, you'd pay – as per the chart above – 8,500 Avios + £25 each.
At best, the voucher is saving you no more than £35 if you use it like this. You'd get a bit more value on longer European routes – and of course saving £35 is better than a punch in the teeth – but you can do a LOT better.
Your voucher could save you 120,000 Avios
The biggest saving you can make when using your Barclays Upgrade Voucher is 120,000 Avios.
This is for a return Business Class off-peak flight to Zone 9, where you pay 130,000 Avios instead of 250,000.
In reality, most people won't save this much. Your Barclaycard voucher will save you 40,000 Avios on a peak day return Business flight to New York for example, which is more realistic.
On a mid-range redemption, you've 'saved' £400
As I said above, a 'typical' redemption (peak Business class return to New York, Dubai etc) saves you 40,000 Avios when you use a Barclaycard upgrade voucher.
At a notional 1p per Avios, your Barclaycard voucher has saved you £400-worth of points.
Remember that, now an Avios can be transferred into 0.8p-worth of Nectar points, a voucher which saves you 40,000 Avios can be treated as saving you £320 of real cash. You can convert the Avios you saved into Nectar points of that value.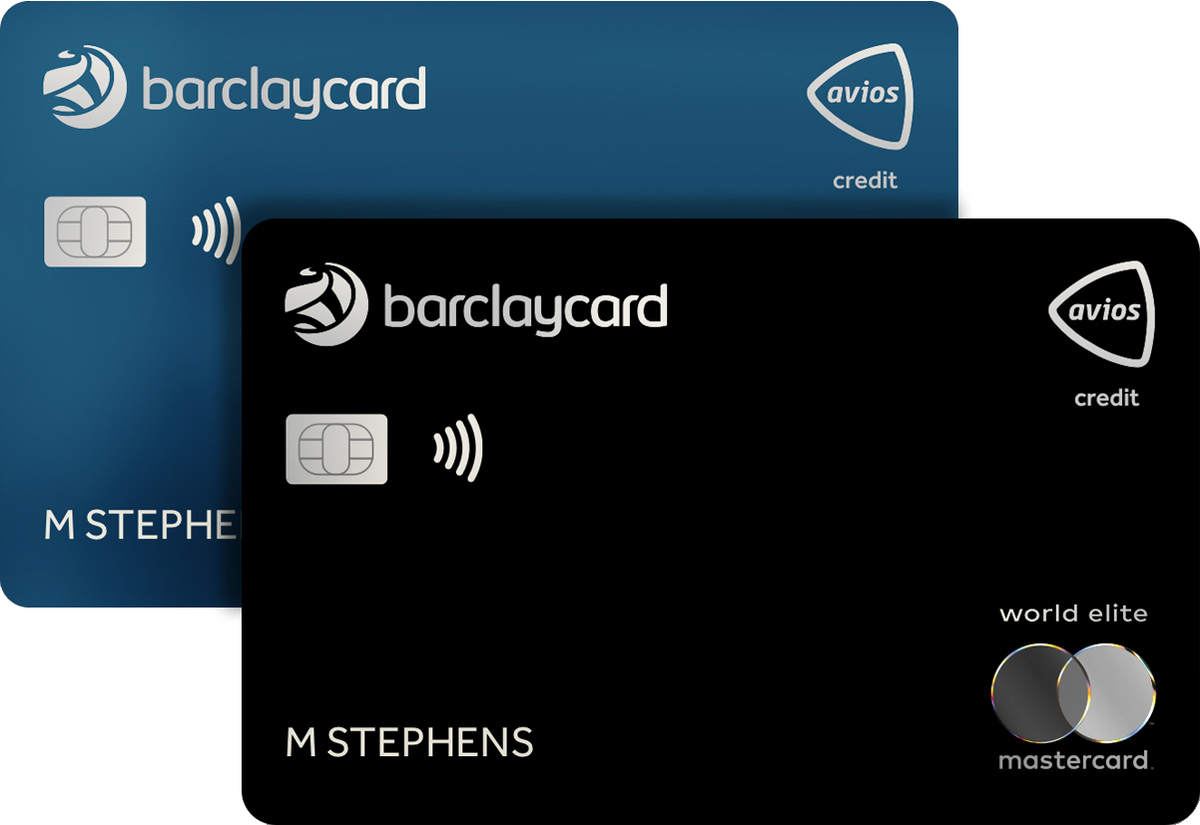 The one you probably didn't spot – you save MORE Avios when you travel off-peak
Because of the odd way that the Avios redemption chart was drawn up, your Barclays Upgrade Voucher gives you a bigger saving on off-peak dates.
For example, Heathrow to New York in Club World business class, return:
off-peak dates cost 52,000 Avios with the voucher, saving you 48,000 Avios
peak dates cost 80,000 Avios with the voucher, saving you 40,000 Avios
Don't forget that taxes and charges are based on the cabin you fly
If you are using the Barclaycard voucher to reduce the Avios cost of the cabin you normally travel in, you will pay the same taxes and charges as you would expect. The voucher gets you an Avios saving but you still pay the taxes and charges of the class you fly in.
If you normally travel in Economy and are using the voucher to treat yourself to Premium Economy, or normally travel in Premium Economy and are using the voucher to fly in Business Class, you will have a higher taxes and charges bill than usual.
There are two reasons for this:
Premium Economy attracts the higher level of Air Passenger Duty (£185 in any cabin except Economy) whilst Economy attracts the lower level (£26 on a long haul flight)
British Airways adds additional surcharges of its own on Avios redemptions which increase by class flown
Upgrading from Premium Economy to Business beats Economy to Premium Economy – despite an identical Avios saving
Ignore all the numbers. At the end of the day, you want the best flying experience possible.
Using the Barclays Upgrade Voucher 'saves' you the same number of Avios whether you use it to upgrade from Economy to Premium Economy or from Premium Economy to Business.
Upgrading from Economy to Premium Economy is, however, a relatively modest change. Wider seat, bit more leg room, but that's about it. You'll be on the hook for a big jump in Air Passenger Duty and you don't even get lounge access.
Upgrading from Premium Economy to Business IS a huge jump. Lounge access and a fully flat bed (with a door, if you get Club Suite) IS a massive difference.
To maximise the 'value' of your voucher, ignore the Avios saving and focus on the value of the experience. This means, if you can, using your voucher for an upgrade to long-haul Business.
'Maximising' your voucher could also mean, for example, saving the voucher for a flight where you know BA has a decent lounge on the return, or for a short-haul flight which departs at the right time to get breakfast or dinner rather than a snack. It's about more than the absolute number of Avios saved.
Conclusion
Making the most of your Barclays Upgrade Voucher means looking at both the Avios you need, the Avios you save and the cabin experience you will end up getting.
For a solo traveller, the sweet spot is probably a return upgrade to Business Class on a 10-12 hour flight (eg US West Coast) flying off-peak. 65,000 Avios + taxes and charges for a return flat bed flight to San Francisco can't be beaten.
For a couple who can use a Barclaycard voucher to upgrade one leg each when both travel together, the sweet spot is potentially using the voucher for the overnight leg of a flight where one direction is a day flight.
New York is the obvious example here. Off-peak, 52,000 Avios per person plus taxes and charges would get both of you Premium Economy outbound and Business Class inbound. You may find Premium Economy totally fine for the day flight out, but you would get the flat bed for the night flight on the way back.
Used sensibly, the Barclays Upgrade Voucher can have real value, and save you Avios worth hundreds of pounds.
The application page for Barclaycard Avios Plus credit card (25,000 Avios bonus) is here.
The application page for the free Barclaycard Avios credit card (5,000 Avios bonus) is here.
If you are already earning a voucher from the Barclaycard Avios Mastercard, you can earn a second annual voucher from Barclays Premier – learn more here.