Earn Virgin Points or Hotels.com credit by recycling ink cartridges with Tesco
Links on Head for Points may pay us an affiliate commission. A list of partners is here.
Tesco and The Recycling Factory have an interesting scheme to bribe you with Clubcard points to recycle old printer ink cartridges.
You receive up to 125 Tesco Clubcard points per cartridge you recycle. This means up to (125 x 2.5) 312 Virgin Points or £3.75 of Hotels.com credit, depending on how you spend the points.
Remember that British Airways / Avios is no longer a Tesco Clubcard partner.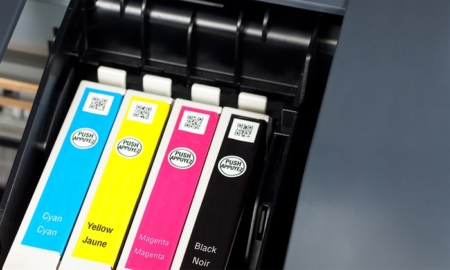 A trip down memory lane ….
Back in the olden days, ink cartridge recycling was an easy way to earn cheap Avios. The Recycling Factory accepted a very wide range of cartridges, and there were numerous companies selling empty cartridges in bulk on eBay.
You could order 100 cartridges for £50 or so, relabel the parcel when it arrived and assume that 90ish would be accepted for recycling, triggering up to 20,000 Avios.
Tesco also used to do exceptionally good bonus point deals on new ink cartridges. You could get cheap Avios by buying the cartridges purely for the bonus points – this 2013 deal, for example, got you Avios for 0.82p each and you still had the cartridges. These could be sold on eBay or sent off to The Recycling Factory who – despite being brand new and full – were happy to pay you even more points.
How does cartridge recycling work now?
The way the promotion works has changed. You no longer post cartridges to The Recycling Factory.
This is how it works:
Check that your empty ink cartridges are on their list of acceptable ones – there is a calculator on their website here
Insert the cartridge and fill out your details, choosing either up to 125 Clubcard points per cartridge or a charity donation
Drop the envelope into the recycling unit in your local large Tesco store
There is a limit of 100 cartridges per Clubcard account per calendar year.
The Recycling Factory will decide whether or not your cartridge is in a suitable condition for recycling, and you need to agree that it can throw away your cartridge if it does not pass its tests. It is worth saying that the company has been running this scheme for a decade with Tesco and has a reputation for playing fair.
Conclusion
This is not a bad deal, allowing you to be environmentally conscious whilst also picking up some Virgin Points, Hotels.com credit or whatever else you choose.
It is a decent return. A standard HP301 black cartridge, for example, is worth 125 Clubcard points. This is 312 Virgin Points or £3.75 of Hotels.com credit. Given that an HP301 Black is around £13 new on Amazon, it is a decent return.
PS. If you need to buy ink cartridges on a regular basis, remember that Viking is a Nectar partner and you can convert those points to Avios. Details of the Viking / Nectar partnership are here.