How I put together my most complex redemption ever, using nine programmes
Links on Head for Points may pay us an affiliate commission. A list of partners is here.
We've just returned from 12 days in the Middle East over half term. This turned out to be the most complex 'miles and points' trip I've ever arranged, coming together over a number of months as different elements opened up.
Life would have been a lot easier if I'd just bagged the guaranteed four British Airways seats for our dates when they opened up 355 days before departure. We weren't committed to doing the trip at that point, however, and I always knew that my wife wouldn't be able to join us for the full 12 days. I also wanted to run down other mileage balances.
If nothing else, this article will show you what happens when you don't jump in 355 days ahead.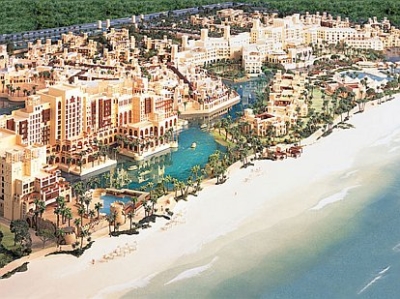 There were a few elements at work here when I started to plan the holiday:
I wanted to make a dint in my over-large pot of Virgin Points at the expense of using Avios, if possible
Part of the hotel stay was always going to be for cash because there is a place we like and we are happy to pay for, even at the current crackpot rates
We knew from Day 1 that my wife would only join us for part of the trip due to work commitments, but we didn't know which parts until a few weeks before departure
We are not willing to fly overnight in either direction given the large number of day flights available
Step 1: Getting to Dubai
Avios seats to the Middle East are virtually impossible to get in premium cabins over October half term (which is two weeks long for my children) unless you get the guaranteed seats at 355 days out.
Usually I use Lufthansa Miles & More miles to travel from the UK, changing in Germany or Switzerland. This is a good value redemption, especially as kids get 25% off, but post-covid reward seats were bizarrely scarce.
This is what we ended up with: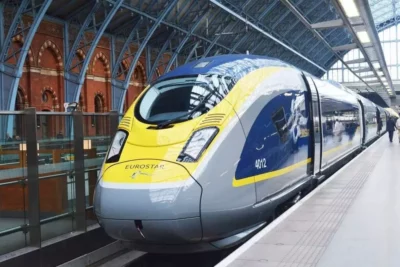 Eurostar to Paris in Standard Premier
I had quite a few Club Eurostar points from recent trips to Paris and topped them up via a transfer of American Express Membership Rewards points. Standard Premier is the sweet spot with Eurostar in my view, especially for three people as you can get a table pair and an adjacent solo seat.
The total cost was 3 x 1,000 Club Eurostar points for 3 x Standard Premier seats, one way. There are no taxes and charges to pay with Club Eurostar redemptions.
Here is a recent HfP article on why 'Amex to Club Eurostar' transfers are currently a good deal.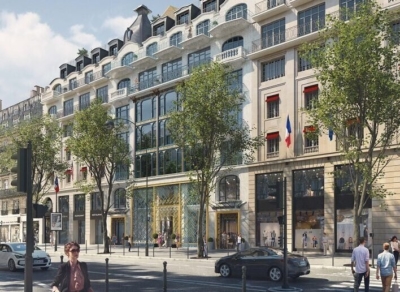 1 night at Kimpton St Honore Paris
A few weeks ago, IHG One Rewards had some sort of secret flash sale / IT error / whatever which meant virtually all hotels were being sold for no more than 45,000 IHG One Rewards points for a few hours on a Sunday morning.
I jumped in and booked two rooms at the Kimpton St Honore Paris which is now running much more smoothly than when I reviewed it here. The standard rate is roughly 120,000 points so this was a great saving.
I chose this hotel because I know the location very well (InterContinental Le Grand where I usually stay is opposite) and the non-stop bus to the airport stops virtually outside. You can also walk to it in about 30 minutes from Gare du Nord – just head down the hill and keep walking.
The total cost was 2 x 45,000 IHG One Rewards points for two rooms. The cash rate was around €600 per room. Breakfast was free via my IHG One Rewards Diamond status.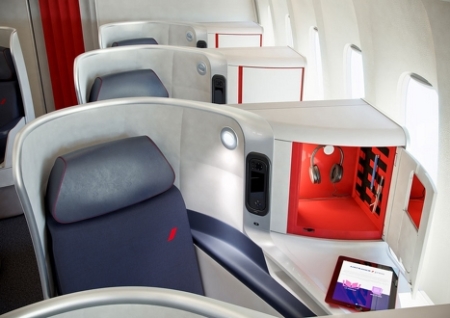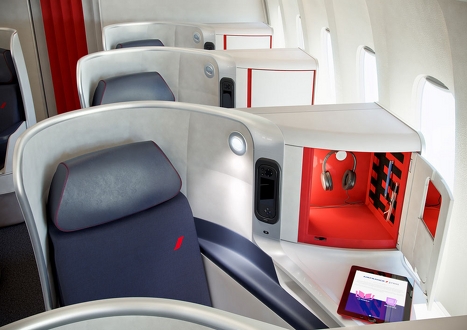 Air France business class, Paris to Dubai
I booked this using Virgin Points. If you have kids and are travelling during UK school holidays, you will find that availability on points is always better with airlines from countries where the schools are not off during that week. I had no issue getting 3 x Air France business class seats.
(I did have trouble booking due to Virgin's dodgy IT, as I covered here.)
This is a day flight, 1.45pm from Paris, which lands late evening in Dubai. A review of the flight will follow soon.
The total cost was 50,000 Virgin Points plus just over £200 of taxes and charges per person, one way.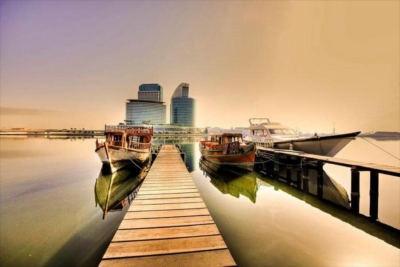 Step 2: Staying in Dubai
3 nights at InterContinental Festival City
With my wife not joining us until Friday, I was willing to compromise on a non-beach hotel for three nights as it was just the children and myself. We've stayed at InterContinental Festival City before and know the area and the hotel.
I booked this during IHG's weird 45,000 points flash sale, but actually the saving was minimal – this hotel tends to be around 45,000 points anyway. We were upgraded to creek-facing 'premium' rooms, which connected.
I have complimentary Royal Ambassador status via IHG, one of the few perks of this job. Restaurant breakfast was free due to my IHG One Rewards Diamond Elite status. Even better, because children are not allowed in the lounge in the evening when alcohol is being served, we were comped the huge evening restaurant buffet every night. Our total bill for three nights was £19.50 for three cans of coke by the pool …..
The total cost was 3 x 45,000 points x 2 rooms for three nights.
5 nights at Madinat Jumeirah
We always stay here – the top photo in this article is of Madinat – and since Jumeirah gutted its reward scheme a couple of years ago we've had to pay for it (shock). I've never reviewed it because you can't, easily – four hotels, 70+ eating and drinking venues, multiple pools and lounges etc etc.
Suffice it to say that you shouldn't let the tail wag the dog if you have a destination you really want to visit. Life is too short.
All you need to know is that this is, in my view, the most luxurious mega-resort opened this century. You can't go wrong here irrespective of age or group (solo, family, couple, retired) as everyone is catered for. It's not cheap though.
I had 33,000 Jumeirah One points from previous stays. I actively dislike the reward scheme – see our review here – but I was happy to cash in the points for £550 off the hotel bill. There was no better way to use them. I immediately earned 30,000 points back!
Jumeirah One is so bad that if you book via our luxury hotel partner Emyr Thomas, as we always do, you get virtually the same benefits as a top-tier Gold member!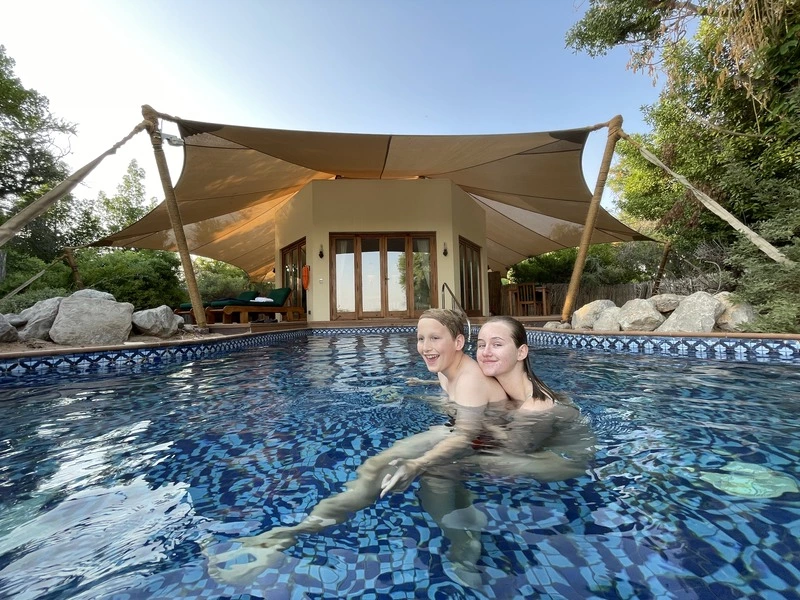 3 nights at Al Maha
Al Maha is Marriott's The Luxury Collection's resort in the desert outside Dubai – website here.
I have been interested in coming here for years but children under 10 are banned. My son cleared this hurdle during the pandemic and, with Marriott gutting the ability to get outsize value from the Bonvoy programme, it was realistically our last chance to go at a sensible points cost.
I don't want to discuss it now as I will review it at some point. A photo of our tent and private pool is above.
The total cost for three nights was 285,000 Bonvoy points x 2 tents, so 570,000 Bonvoy points in total. The cash cost for our stay would have been £9,000 for the two tents. Al Maha is virtually all inclusive so there is little to pay on top if you don't drink.
Under the new Marriott Bonvoy pricing structure it is likely to reach 300,000 points per night in peak season, meaning that repeating my trip is likely to cost around 1.8 million Bonvoy points in the future …..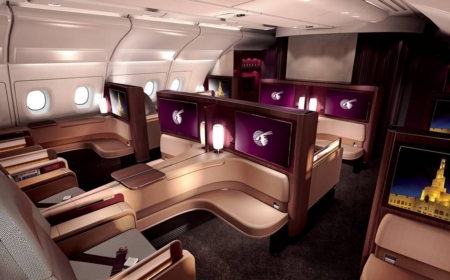 Step 3: Getting my wife in and out
Qatar Airways A380 First Class
I was expecting my wife to join us late – she simply doesn't have enough annual leave to take two weeks off in October on top of holidays in February half term, Easter, May half term and Summer.
I originally had an Avios seat booked for Thursday on British Airways but at the last minute she decided to push her departure out to Friday. Being able to do this is, of course, one benefit of booking with Avios.
She ended up rebooked on Qatar Airways, First Class on the A380 from London to Doha. Conveniently for her it was literally my only option! She also ended up in 'flat bed' First Class on the short hop from Doha to Dubai as Qatar Airways is using a leased Cathay Pacific aircraft on the route at the moment.
The cost was 85,500 Avios + £394 for the one way trip. As you can see from the picture above, A380 First Class is – seatwise – not really an improvement of Qsuite, although the A380 fleet doesn't have Qsuite in Business Class.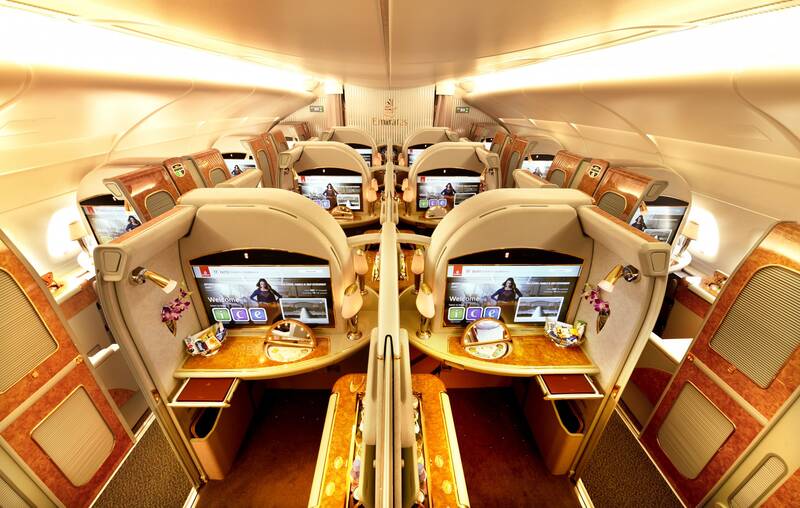 Emirates A380 First Class
Unfortunately my wife was required to head to Germany after five nights with us. Luckily Emirates flies from Dubai to Hamburg and this is a route where reward seats rarely seem an issue.
Business Class was available for 72,500 Emirates Skywards miles but when First Class is only 85,000 miles is seemed wrong not to …. The taxes and charges were £400 for the one way trip, which is a bit of a swizz given the lack of Government-imposed taxes.
I transferred over American Express Membership Rewards points to Emirates Skywards to book this. The transfer is instantaneous, so there was no risk of losing the seat.
I also had to book a British Airways flight from Hamburg to London for a few days later. Given the cost of cash flights, I was pleased to see Avios availability here.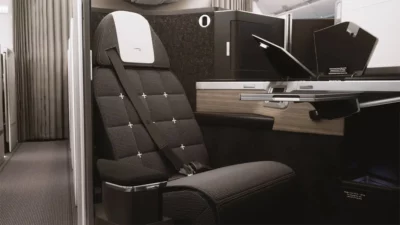 Step 4: Getting home from Dubai
Meanwhile, my children and I came back on British Airways.
How was I able to get three (originally four) Club World seats from Dubai to London during October half term? By using points from the British Airways On Business programme for small businesses.
For some weird reason, long haul availability for On Business points is very close to 'any seat, any flight', even when there are no Avios seats for weeks on end. This is not the case for short haul, oddly.
The reason I have a lot of On Business points is that I add my refer a friend code to HfP articles about On Business! Thank you to anyone who ever used this code.
The cost was 3 x 21,000 On Business points + 3 x £305 for three one way flights to London.
Our articles always say that On Business points are poor value when used for Business Class vs Economy Class flights on British Airways – and they are – but I was happy to take the hit here. On Business points have a 'hard' three year expiry which can't be stopped so I needed to use them and this was a good opportunity.
I should also add that I got 20% off the Uber from Heathrow to West London because I bought some Uber gift vouchers with PayPal as part of the recent American Express / PayPal promotion 🙂
Conclusion
If this sounds complicated, it was actually far worse in reality! For every option we took there were a number that I looked at and rejected. Having points in lots of different schemes is obviously beneficial but it also means you have far more options to explore, which takes time.
In the end, the trip used:
Club Eurostar points (for Eurostar to Paris)
American Express Membership Rewards points (to top up Club Eurostar and Emirates Skywards accounts)
IHG One Rewards points (for Kimpton Paris and InterContinental Festival City)
Virgin Points (for the Air France flights to Dubai)
Jumeirah One Rewards points (for a cash reduction on our Madinat Jumeirah bill)
Marriott Bonvoy points (for Al Maha)
Avios (for my wife's Qatar Airways flight to Dubai and her return to London from Germany)
Emirates Skywards miles (for my wife's flight to Germany)
British Airways On Business points (for my flight home)
Don't ask how many hours were spent putting this together and running through the options. It was a good trip though.
The only downside is that my wife didn't want to write reviews of her Qatar Airways First Class or Emirates First Class flights ….