Interview: we chat to Oman Air as it moves towards oneworld membership
Links on Head for Points may pay us an affiliate commission. A list of partners is here.
Earlier this year, Oman Air announced that it was planning to join the oneworld alliance, alongside British Airways. This will open up Oman Air for earning and spending Avios, as well as earning British Airways tier points.
Qatar Airways, which already works closely with Oman Air, is acting as sponsor for the application and provide support for the integration.
Adding Oman Air will give oneworld an even stronger position in the Middle East, flying alongside Qatar Airways and Royal Jordanian.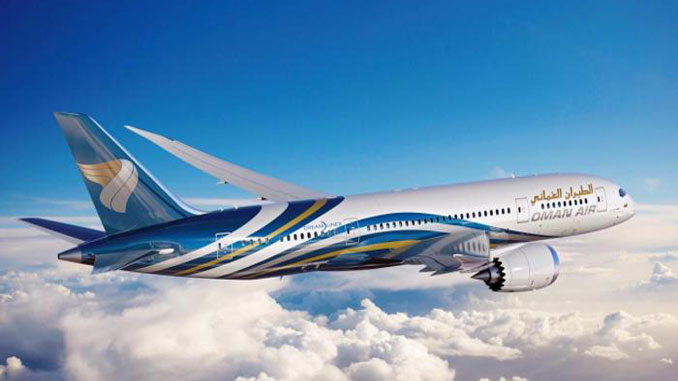 Oman Air currently flies to 50 destinations in 27 countries (Wikipedia data) using a fleet of Boeing 737, Boeing 787 and Airbus A330 aircraft.
I reviewed Oman Air's First Class Suite in this article and reviewed their Business Class seat in this article. We reviewed the Oman Air Business Class lounge in Muscat here. At Heathrow it uses the Gulf Air lounge in Terminal 4, although this will presumably switch to the Qatar Airways lounges in 2024.
I sat down with Jamal Saif Al Akzi, Regional Vice President Commercial, at World Travel Market earlier this week to find out more.
In the discussion below, paragraphs in brackets have been added by me to give additional insight and should not be attributed to Jamal.
"When can we expect to see Oman Air join the oneworld alliance?"
It's not easy, said Jamal. Fundamentally, you need to take an IT system which has been designed to work on a standalone basis and integrate it to pull in huge amounts of passenger and network information for partners.
The launch date is still pencilled in for 2024, hopefully in the first quarter.
(The only reason that Virgin Atlantic is able to join SkyTeam quickly – integration is planned for January – is that it has used elements of Delta's IT infrastructure for some time.)
"You will be joining oneworld alongside Royal Jordanian and Qatar Airways. Is the Middle East getting a bit crowded?"
It's true that Oman Air will only add three new destinations to the oneworld route map – Duqm and Khasab in Oman and Chittagong in Bangladesh. There are also only three airports where Oman Air has its own lounges – Muscat, Salalah and Bangkok.
That said, Jamal sees the integration as complementary. Oman Air has scaled back its plans to fly to North America so there is no conflict with Qatar Airways here, and indeed the two airlines have an existing partnership.
Where it is strongest is feeding people into India (11 destinations), Pakistan, Bangladesh and Sri Lanka, on routes which Royal Jordanian and Qatar Airways do not necessarily serve.
The airline believes that its focus on customer service, plus the use of local cultural and design elements in its aircraft and on the ground, give it a unique proposition.
Jamal has no insight into whether British Airways will return to Muscat. What is clear is that British Airways has been pulling back on routes served by oneworld partners – it no longer flies to Helsinki (home of Finnair) and Kuala Lumpur (home of Malaysia Airlines) for example.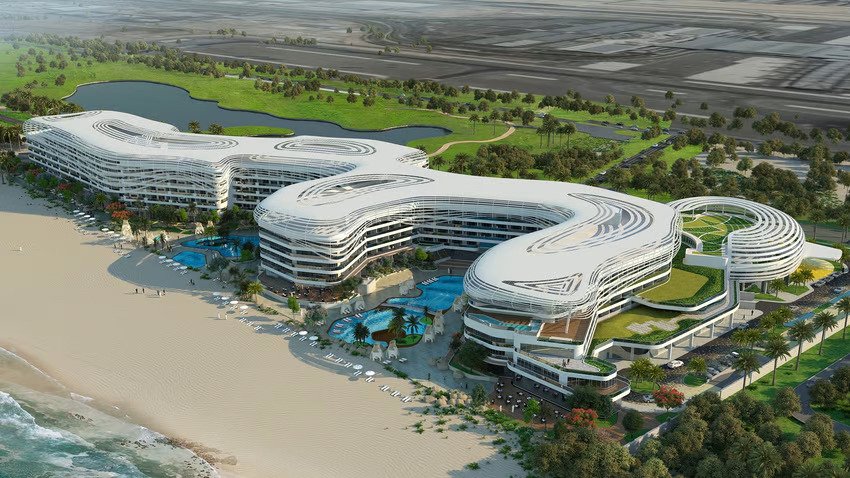 "I was in Muscat in 2019 when I did my flight reviews, staying at Al Bustan Palace, A Ritz Carlton Hotel. What is happening with new resorts?"
There is a hope that oneworld membership will help drive more tourism to Oman, which has the beach benefits of other Middle Eastern countries whilst also having a number of unique mountain resorts.
Jumeirah has recently opened Jumeirah Muscat Bay. Work is underway on Marriott's St. Regis Al Mouj Resort, due for 2024. Existing luxury resorts include The Chedi, the long established Shangri La and of course the Al Bustan Palace.
A Mandarin Oriental beach resort is also under construction.
(My review of Al Bustan Palace is here.)
"Are there any plans to restore the Manchester service to Muscat?"
No. Jamal was firm about this.
Whilst the service was pulled in October 2020, four years after launching, the decision was taken before the pandemic struck.
Unlike flights from London Heathrow, there was not a lot of point to point traffic from Manchester. Passengers were primarily using Oman Air to travel onwards into Asia and India / Parkistan / Bangladesh, and this is very price competitive.
The new post pandemic strategy is to focus on 'point to point' traffic, which will also help drive the Omani tourist industry.
(Etihad is following a similar strategy of course, leaving it to Emirates and Qatar Airways to focus primarily on transfer passengers.)
"What is happening with your services from London Heathrow?"
Oman Air is back to offering a daily service from London Heathrow to Muscat.
It was, of course, running two flights per day before the pandemic. The second slot is currently leased out, with Airport Coordination filings showing that it is being used by Qatar Airways.
(Given that Oman Air set the record price for a daily Heathrow landing and take-off slot – it paid Kenya Airways $75 million in 2016 when it decided it wanted to launch a second daily flight – I'm sure that the airline is keen to get that second daily service back in the air sooner rather than later.)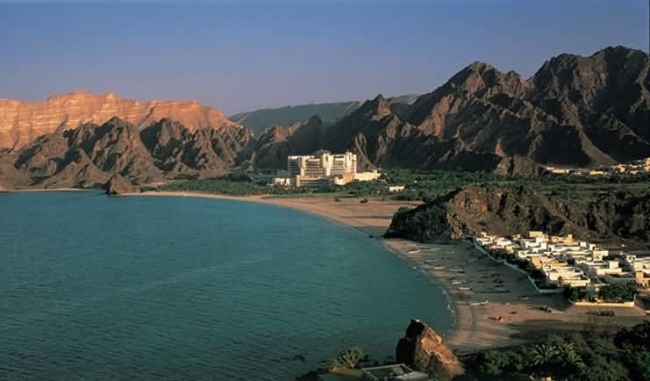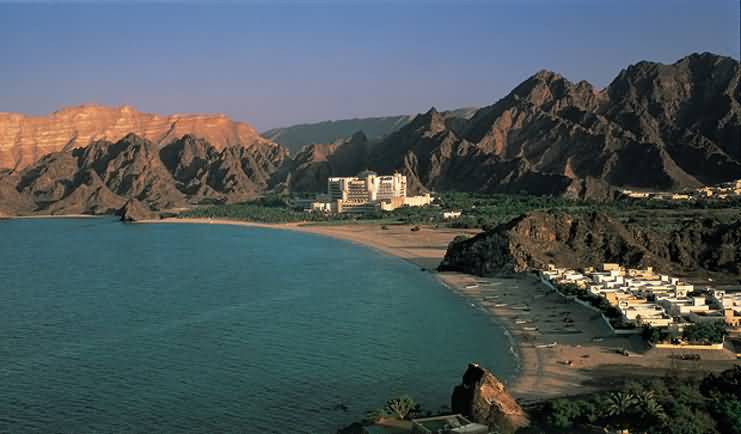 "What is happening with the Oman Air fleet?"
Oman Air is in the process of replacing its A330 fleet with Boeing 787 Dreamliners.
Whilst the bulk of the aircraft had arrived before the pandemic, Oman Air was able to defer some deliveries. The final couple, originally scheduled for 2023/4, have been pushed back until the oneworld integration is complete.
"How are load factors post Covid?"
Oman Air is currently carrying 60% – 70% of the passengers in was carrying in 2019, pre pandemic.
Load factors on individual flights are strong, but this is on the back of reduced frequencies on routes such as London.
Conclusion
Thank you to Jamal for his time. I have a lot of respect for Oman Air and indeed Oman itself – I enjoyed my review trip in 2019, so much so that I arranged a family holiday there for 2020, only to see it scuppered due to covid.
With British Airways showing no signs of bringing back flights to Abu Dhabi or indeed Muscat, the integration of Oman Air into oneworld will be a good opportunity for HfP readers who want to explore the Middle East beyond Dubai.