Bits: Air Passenger Duty budget increase, Qatar loosens insurance rules, new Emirates livery
Links on Head for Points may pay us an affiliate commission. A list of partners is here.
News in brief:
APD will increase again in 2024, but not by much
On 1st April 2023, Air Passenger Duty (APD) will rise for all passengers on flights departing a UK airport.
This is an increase announced by Rishi Sunak, back when he was chancellor in October 2021, and includes the new rate of reduced APD for domestic flights and an additional band for ultra-longhaul flights:
| Air Passenger Duty 2023-2024 | Cheapest cabin | Other cabins |
| --- | --- | --- |
| Domestic | £6.50 | £13 |
| Band A (0 – 2,000 miles) | £13 | £26 |
| Band B (2,001 – 5,500 miles) | £87 | £191 |
| Band C (5,501+ miles) | £91 | £200 |
APD will continue to rise. On Wednesday's budget, Jeremy Hunt announced that APD would increase again on the 1st April 2024:
APD rates will increase in line with RPI for 2024-25 rounded to the nearest pound, meaning that short haul international rates remain frozen, benefiting more than 70% of passengers. Following a 50% cut in APD for domestic flights in 2023-24, the rate for domestic flights will increase by 50p to £7. The long haul and ultra-long haul economy rates will increase by £1.
The good news for short haul flights is that APD will remain fixed at £13 for the 10th year in a row.
| Air Passenger Duty 2024-2025 | Cheapest cabin | Other cabins |
| --- | --- | --- |
| Domestic | £7 | £14 |
| Band A (0 – 2,000 miles) | £13 | £26 |
| Band B (2,001 – 5,500 miles) | £88 | £194 |
| Band C (5,501+ miles) | £92 | £202 |
Despite claiming this is an inflationary increase, in reality it is much less given how it is being rounded down. The long haul economy rate is increasing by just 1.15% whilst ultra-longhaul grows by 1.10% – far below inflation.
Increases in premium cabins are similarly small, with an uplift of just 1% on premium ultra-longhaul flights.
Qatar relaxes its insurance requirements for entry
Back in February, Qatar tweaked its entry rules to require all travellers to hold compulsory insurance from a Doha-based insurance company. You can read Rob's initial article on the change here.
It has now softened its stance a little:
In addition to the visitors' health insurance policies issued by insurance companies registered with the Ministry of Public Health (MOPH), visitors' health insurance policies issued by MOPH approved international insuranc​e companies​ are also accepted.
In a truly helpful fashion, Qatar's Ministry of Public Health does not confirm which international insurance companies are on its approved list. Neither does the FAQ on its website, which despite having a section on the subject simply reiterates that such a list exists, without providing a link to it. Let me know if you are able to find one.
Nonetheless, there are a couple of requirements that all international insurers need to comply with:
coverage must include Qatar
the policy must be valid for the duration of stay
the policy must cover emergency healthcare with a minimum limit of QAR 150,000 (c. £35,000) with no excess
the policy must cover Covid-19 with a limit of QAR 50,000 (c. £12,000)
physical printed proof of coverage must be presented on demand
Clearly, Qatar isn't trying to make it easy to purchase non-Qatari insurance and for an easy life you may want to double up and buy one of the Qatar-approved policies anyway – the cost is 50 Riyals (£11). You can read the official page here.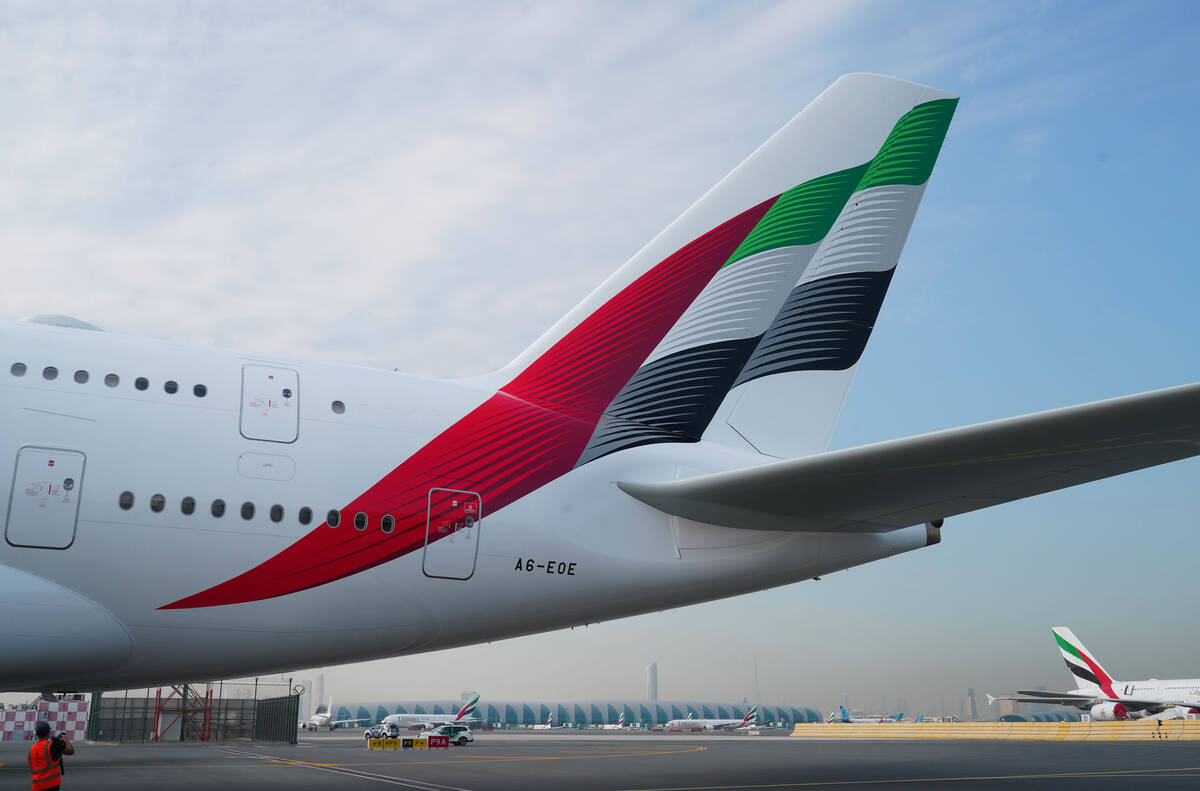 Emirates unveils a new livery
We don't normal focus on aircraft liveries, but when one of the major global carriers makes a change it is worth flagging.
Emirates has just announced a 'refresh' of its livery, the first since 1999 and only the third ever.
To quote:
In this latest design, the UAE flag on the Emirates tailfin is much more dynamic and flowing with a 3D effect artwork, and the wingtips have been painted red with the Emirates logo in Arabic calligraphy "popping" out in reverse white. Passengers onboard with a window view will see the UAE flag colours painted on the wingtips facing the fuselage.

The signature gold "Emirates" lettering across the main body in English and Arabic is also bolder, and 32.5% larger. On the aircraft belly, Emirates has retained its iconic red branding which it introduced in 2005. The website URL "Emirates.com" has been dropped from the design.
24 aircraft will be repainted with the new livery by the end of 2023, and all new deliveries – starting with the new A350 fleet coming from August 2024 – will be delivered with it.