Global Airlines appoints Hi Fly to help its A380s take off
Links on Head for Points may pay us an affiliate commission. A list of partners is here.
Things have been quiet in the past few months at Global Airlines, the UK airline start-up that wants to fly A380s between the UK and US. There is, however, a significant update.
This week, Global Airlines announced it had signed an agreement to work with Hi Fly.
You've probably never heard of Hi Fly, and with good reason. They are a wet lease airline, meaning they provide aircraft and crew to airlines that need it, rather than operating under their own airline or brand. (In a dry lease situation, the airline provides its own crew.)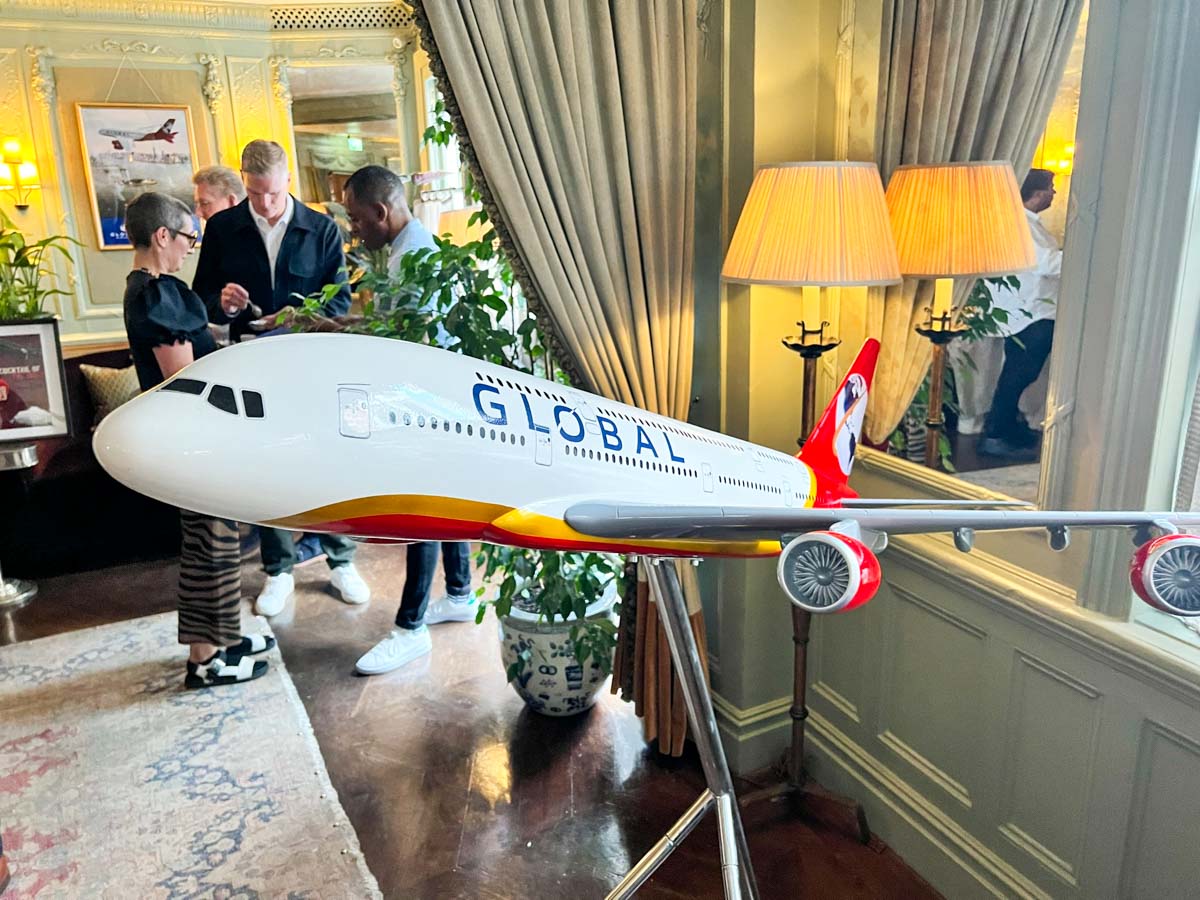 This is extremely common in the industry. British Airways has been wet leasing aircraft from Avion Express, Air Belgium and Finnair this summer to fly its busy schedule.
What makes this deal interesting is that Hi Fly has experience in operating the A380. Just one A380 in fact. Hi Fly was the first (and I believe only?) operator of a second-hand A380 when it took delivery of an ex-Singapore Airlines aircraft in 2018.
Unfortunately, the aircraft wasn't a huge success with Hi Fly. When covid arrived the aircraft was converted into a freighter with the removal of the economy cabin, allowing it to carry 68 tons of cargo on 17-hour non-stop flights around the world. That's a lot of face masks.
Ultimately, however, the numbers didn't work and the aircraft was retired for the second time in late 2020.
As it happens, the first of the four A380s delivered to Global Airlines is, in fact, the very same A380. According to Global Airlines,
"The short-term focus for both organisations are the EIS and Return to Service (RTS) processes for Global's first aircraft, expected to commence in the months ahead."
By working with Hi Fly, Global Airlines should be able to launch flights far earlier than if it had to start from scratch. After all, Hi Fly has pilots, engineers and crew that are familiar with the aircraft.
As a wet lease airline, Hi Fly is also familiar with operating flights for other airlines. It seems like a match made in heaven.