Well, the bear market hit me hard. So we had to reduce our summer budget substantially, and we decided to go to Turkey. We stayed at Hilton Sarigerme/Dalaman before. This year we decided to add another Hilton group hotel to the mix. We decided on Doubletree Kemer. Good prices and a location we haven't been before, with a lot to do around. We also added a two-night at a boutiquey hotel after Kemer. Felt like a good plan touring the country.

We paid for Hilton Sarigerme with points. It was 80K per night with the usual bonus for a fifth day. We paid for DT Kemer cash.

After spending an Amex BAPP companion voucher on a club-europe ticket [with mixed feelings of regret and of being ripped off], we got to Istanbul. After collecting the rental car, we drove to Sarigerme.

Sarigerme resort is wonderful. If you have a small child it is even better.
At checking, we didn't get any recognition for being a Diamond. They offered us a restaurant coupon in one of their a la carte restaurants and got a small upgrade. Actually the room they gave us was pretty good – deluxe king with direct pool access and sea view. The hotel was full, but they had lake house suites. And I am sure the lake houses were not full, but we, as a diamond, were not upgraded to a lake house suite.

As I said it is a wonderful resort with lots to offer. The staff was great, they never say no to anything you wish. The food was tasty and good quality with a wide variety for all kinds of diets.

But it is a resort. It is big, crowded-ish.

After a week of bliss at Sarigerme, we drove to DT Kemer.
Things started to show even at checkin. I always think that us seasoned travellers can smell the trouble even at checkin.
Nobody was there when we pull up the hotel to help with our luggage. I had to go in and wave at someone. The checkin was quick but there was absolutely no recognition or understanding of hilton status. They offered only a 20% off from water sports [jetski and the like]. No upgrade whatsoever. I managed to push for a view but it was the same room category.

As a veggie, after day 2, I realised that apart from some cold buffet appetisers, I can only eat beans and rice. And it got really boring. I talked to the person in charge of the kitchen. He was trying to be helpful but his first question was "what would you like to eat?". I found this question odd. It was a open buffet dinner with lots in offer and I was put in the spot to come up with a menu for myself. I thought this was their job to "offer" some food for me. I am no chef but I have a good understanding of veggie food. Looking around I felt like even the regular veggie curry with some protein, or veggie mince or veggie/tofu pad thai etc were not possible. Describing a veggie dish to a turkish chef felt odd. I tried to explain what would be not-so-boring and repetitive veggie dish. Well, the result was not ensuring. We kept eating rise and beans practically. And I had enough, wrote to hilton's diamond line.

The service in the open buffet restaurant was pretty awful as well. You have to wait for a long time for even water, they get your orders wrong [order an ice coffee, they bring you hot americano, order water for a family of three, they bring you one glass thinking that you ordered water just for yourself..], beer comes in a small glass etc. One day I had enough and raised my voice. Then things got escalated. The waiters were argumentative and confrontational. I didn't take it lightly.
I know they practically slave young kids as waiters at such resorts and I totally sympatise. But they looked miserable and did everything for not doing jobs. For that I have no sympathy for.

Well, the security chef comes to our table when we were trying to finish our dinner.
He practically said "I know you didn't like this hotel, and you can leave if you don't like it". I was stunned practically. I was waiting for an apology for the awful service, yet got a threatening mafia-esque attitude. I understood that he referred to my complaint to hilton, and the way they handled it was to intimidate me. I had a 30 minute of an intense conversation with the dude with my 4-year old and wife next to me. I practically said 'ask your staff why I got so upset before trying to kick me out'. And he said that they already tagged me and reporting to their manager about me every day. [that is a first!]. After the conversation ended, in the next couple of hours that night, I "bumped into" the security chef and their security team practically every half hour. Felt like James Bond.

I decided not to leave, but fight. That is they charged my cart upfront at checking, and I knew that there is no way to get partial refund. Plus, I had a small boutiquey hotel lined up after this, with sold out rooms. So I had to find a hotel for 2 days. Looked like a hassle to make it even worse for us.
And I just didn't want to give in. And my kid loved the pool.

Few other odd bits happened each day at the hotel: the AC grill fell off the room ceiling [if one of us was under it at that moment, I'd be writing this from an A&E room], our shower leaked to the restaurant downstairs [as a result few smelly boys came to our room twice with a pro-grade drainage machine and smelled the whole room], kids club was the worst I've ever seen, the beach was completely occupied by sun chairs with not much room left for anything else, the night entertainment looked like a stripclub and the disco music was very loud and on until midnight [not ideal if you have a small child]…

The next day, I got curious and decided to search who owns this hotel. With the help of Google Translate and Linkedin I found out who the general manager is. I skimmed through his bio/cv. And I got shocked!

Some years ago for my honeymoon, we had a stop at a fancy resort in Tekirova region. It was Amara Dolce Vita. Since then they changed their name for whatever reason.
With my luck, I had a terrible food poisoning, couldn't even leave the room for three days. My wife of 5 days complained to the management and their response was: Did you get a sample tested? [meaning if we got my stool sample tested by a lab to confirm it was food poisoning]. The answer was obviously no. I didn't eat anywhere else but the hotel. But I noted their attitude of denying all responsibility. The same dude who managed Amara is now managing DT Kemer. To me this is too much of a coincidence.
And I see the same "cutting the corners" and "denying all responsibility" attitude here as well.

*

If you are a couple with next to no expectations, this hotel can work. It is relatively affordable and you get what you pay for. In our case, we got even less than what we paid for and got pretty upset during our stay. My little kid liked the pool and was enjoying it, so I didn't want to cut it short for him, too. And I know I just got unlucky in a lot of things here.

Moreover, whilst researching for Hilton resorts in Turkey, I found out about DT Alacati. It had even worse google and trip advisor reviews. It seems that Hilton doesn't do much to maintain any standards for DT resorts. The contrast between this DT and Hilton Sarigerme was huge.

This was my adventure of Hilton resorts in Turkey.
You must be logged in to reply to this topic.
New to Head for Points?
Welcome! We're the UK's most-read source of business travel, Avios, frequent flyer and hotel loyalty news. Let us improve how you travel. Got any questions? Ask them in our forums.
Get 100,000 bonus Avios for getting the Barclaycard Avios Plus credit card and Premier Banking with Barclays Avios Rewards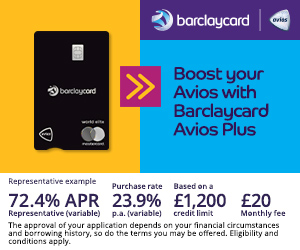 Check reward flight availability instantly for free!
Booking a luxury hotel?
Our luxury hotel booking service offers you GUARANTEED extra benefits over booking direct. Works with Four Seasons, Mandarin Oriental, The Ritz Carlton, St Regis and more. We've booked £1.7 million of rooms to date. Click for details.