Will 'minimum spend' requirements soon apply for BA status?
Links on Head for Points may pay us an affiliate commission. A list of partners is here.
There has been much knashing of teeth in the US in the last couple of weeks following the announcement that United Airlines is introducing 'minimum spend' requirements to achieve elite status.
In summary, from 2014, you will have to spend the following to earn elite status with United, in addition to reaching the threshold number of tier miles or flights: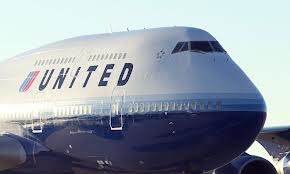 Silver: $2,500 minimum qualifying revenue
Gold: $5,000 minimum qualifying revenue
Platinum: $7,500 minimum qualifying revenue
1K: $10,000 minimum qualifying revenue
These figures exclude taxes, although fuel surcharges are included.
United is also introducing a 'four flights' rules similar to the one that British Airways uses. You will need to fly at least four segments with United to earn status, as well as reaching the spending threshold.
What is key is that spending with United's Star Alliance partners does not count, unless United issues the ticket.
(This another kick in the teeth for the principle of 'alliance equality'. You may remember recently that Delta Airlines decided, for no revealed reason, that miles earned on its Skyteam partner Korean Airlines would no longer count for status.)
The good news for United frequent flyers in the UK is that these new rules do not apply to them. They only impact United MileagePlus members with a mailing address in the USA.
Should we worry about a similar requirement in the UK?
United is the 2nd US airline, after Delta, to impose a 'minimum spending' rule. (Singapore Airlines has had a similar rule for its highest tiers for some time.)
You need to remember who the big losers are, though. In the US, it is very easy to accumulate lots of flights very cheaply by taking multi-stop flights instead of a direct routing. The concept of a 'mileage run' – taking a flight that is cheap enough, or contains enough segments, to be worth taking purely to help keep status – is well established.
It is not the same in the UK. Yes, you can – if you want – nip over to the USA and earn 1,000+ tier points for £1,500 in 72 hours or so of crazy flying on American Airlines. However, if you don't have the time for that, there is no crazily cheap way of achieving British Airways status. And you still need to accumulate 4 flights on BA to earn BA status anyway.
Even flying Jersey – Gatwick – Amsterdam and back each weekend would still cost you close to £2 per tier point, so anywhere up to £3,000 to retain Gold. This is nowhere near 'mileage run' territory.
More worrying is the concept of revenue-based redemptions. There are constant rumours that one of the American carriers may be thinking of trying this, but to date no-one has dared to go first. It would be a real disaster for the industry, of course – suddenly a business class redemption would cost 10 times the miles of an economy redemption, because it would be based on the actual cash value of the ticket you wanted.
At the end of the day, the existence of the alliances limits what one airline can realistically do. If British Airways did bring in a crazily high revenue requirement to achieve status, you could simply credit enough flights to airberlin, Qantas or whoever and earn status that way. You would still receive almost all of the benefits of BA status, as holders of the free Cathay Pacific Gold card supplied with Amex Platinum have found!