Avios to launch 'redeem your points for a discount on a cash ticket'?
Links on Head for Points may pay us an affiliate commission. A list of partners is here.
I have mentioned before that I have it on decent authority that Avios will launch a scheme later this year to allow you to pay for all or part of a cash ticket with your Avios points.  I was there interested to see that some people have received a survey from Ipsos Mori asking for their views on the idea.
I was sent over some screenshots of the options that the survey laid out.  Respondents were asked for their enthusiasm about the following scenarios: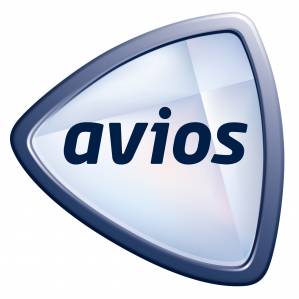 Redeem 5,300 Avios for a £40 cash saving on a Club Europe ticket (0.75p/Avios)
Redeem 9,000 Avios for a £130 cash saving on a World Traveller (Economy) long-haul ticket (1.44p/Avios)
Redeem 60,000 Avios for a £700 cash saving on a Club World ticket (1.17p/Avios)
The questionnaire said that the tickets will be treated as standard cash tickets and will therefore earn standard Avios and tier points when you fly.
Now, as ever, the devil is in the detail here.
I do not, for a second, believe that you will be getting 1.44p per Avios redeemed.  That would be ludicrously generous.  The ONLY scenario I can see where this would happen is if the number of Avios you could redeem was capped.
There are two ways BA could play this, as I see it.  At present, if you redeem your Avios points for a hotel stay, you get 0.58p per Avios of value compared to booking the same room for cash – I did a long post on this a while ago.
If you are able to pay the ENTIRE cost of a flight in Avios, the redemption rate will be low – probably the same 0.58p per Avios they use for hotel redemptions
If you are only able to pay a small part of the cost of a flight in Avios, the redemption rate can be a lot more generous, possibly above 1p.  You will still be paying out a lot of cash for your ticket, though.
BA seems to be considering both scenarios.  One of the questions, for example, is
'If you were booking a flight for £500, how attractive would the option be of paying £370 + 9,000 Avios?'
However, a second question is:
'If an easyJet flight was £100 and you could book the same flight on BA for 5,300 Avios, how attractive would this be?'
We need to see how this plays out.  My personal view is that BA should allow you to redeem for the full cost of a flight in Avios, even if this means a lower redemption rate per Avios point.  It will, for a start, stop people being able to claim that they can never use their Avios points.
For long-haul economy flights, the rates will actually look pretty attractive – it is very poor value at the moment redeeming for long-haul economy with their £375+ fuel surcharges.
Keep an eye on Head for Points for future developments on this!
(Want to earn more Avios? Click here to see our latest articles on earning and spending your points and click here to see our list of current Avios promotions.)