Understanding Eurostar's frequent traveller programmes
Links on Head for Points may pay us an affiliate commission. A list of partners is here.
I have been keen to increase the Eurostar coverage on Head for Points for a while, but I haven't used the service for about five years and was getting a bit rusty. I was delighted when Nick Burch (@Gagravarr), who often pops up in the HFP comments section, offered to write something for me.
There will be a series of three articles. Today, Nick will look at the two Eurostar loyalty schemes.
On Wednesday, Nick will look at using Avios points to redeem for Eurostar tickets, and whether it offers good value. On Thursday, Nick will look at using American Express Membership Rewards points for Eurostar tickets, and whether that is a decent deal or not.
So, over to Nick ….
As most people hopefully know, Eurostar are the high speed rail operator between London and Lille, Brussels, Paris and Disneyland Paris, with seasonal weekend services to the South of France and the Alps. They offer two different loyalty schemes – Eurostar Plus Points and Eurostar Frequent Traveller.
These two are very different types of loyalty scheme, which can cause confusion. One is basically a form of cashback for booking through them, the other has a lot in common with a frequent flyer program from a decade or so back. Let's try to demystify them a bit…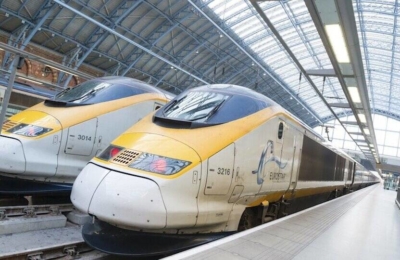 Eurostar Plus Points explained
The simplest of the two schemes to understand is Eurostar Plus Points.
This is a cashback-style offering for booking direct with Eurostar, and offers £20 back for every £300 of spend.
Points are only collected for bookings on the Eurostar website at the rate of 1 point per £1 spent, and the Eurostar Plus Points number must be given at the time of booking. If you forget to give the number at the time of booking, or if you book through another channel, then you can't retroactively claim these points.
Points are only credited after you have travelled, not at the time of booking. This applies even for non-refundable tickets. (East Coast Rewards, on the other hand, credits points for non-refundable tickets immediately.)
You need to enter your Plus Points number into the booking details of EVERY passenger – don't get caught out here.
You can only redeem for an e-voucher in 300 point chunks (gaining a £20 e-voucher) – there are no smaller redemptions. You can use these against any Eurostar ticket, single or return, although it must be priced in £ and so bought from the UK site.
There are a few things which make this an attractive program for higher spenders or families:
Firstly, you earn points for all tickets bought in one transaction, so booking a £75 return for you and three friends will trigger you a £20 voucher for a later booking.
Secondly, the Eurostar Plus Points member doesn't have to be travelling for the points to be claimed at booking time. This means other members of your family, or infrequently travelling friends, can help you earn points. However, you cannot earn more than 1,500 points every three months, and no more than 750 of these can come from other people.
Thirdly, because the points turn into e-vouchers, they can be used for any Eurostar booking, no matter how busy. Whilst it would take a while to earn a completely free trip, the fact that you receive e-vouchers means that it is fine to use them for part-payment.
The e-vouchers are valid for 12 months from the date of issue and can be transferred to someone else. Multiple e-vouchers can also be used on the same booking.
Whilst Plus Points theoretically expire after 18 months of no activity, Eurostar is not currently enforcing this rule.
Eurostar Frequent Traveller explained
The Eurostar Frequent Traveller program is much like an airline loyalty program, albeit one from some time ago. You earn points for travel you yourself do, no matter the booking channel. Points are based on the ticket price, with bandings, and if you travel enough in one year you'll get fast-track security and lounge access.
There is one big issue with the program however. Well, a big issue for leisure travellers starting out, but a handy one for ensuring reward availability for those of us already inside the tent … you can't just join the program.
In order to sign up, you must have taken an expensive journey. And by expensive, I mean quite a bit more than you'll likely hit on a weekend away to Paris or Brussels. The minimum spend is £250 per person, on either a single or a return ticket.
(EDIT: The comments below imply that you CAN join Eurostar Frequent Traveller if you have an American Express Membership Rewards account. I am experimenting with this and will report back!)
When you sign up, you need to provide the ticket numbers for an expensive enough journey, which needs to have been taken within the last 3 months. For a leisure traveller, probably the most likely way you'll have of hitting that threshold is to book yourself onto a summer train to the south of France (Avignon / Aix-en-Provence), or one of the winter ski services to the alps. Those start at just over £100 one way, so a return should push you over the threshold.
Tickets must be in your name – unlike with Plus Points, you can't get Eurostar Frequent Traveller points for other peoples travel.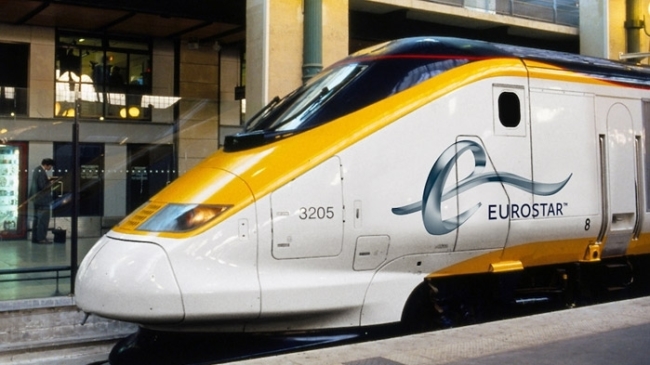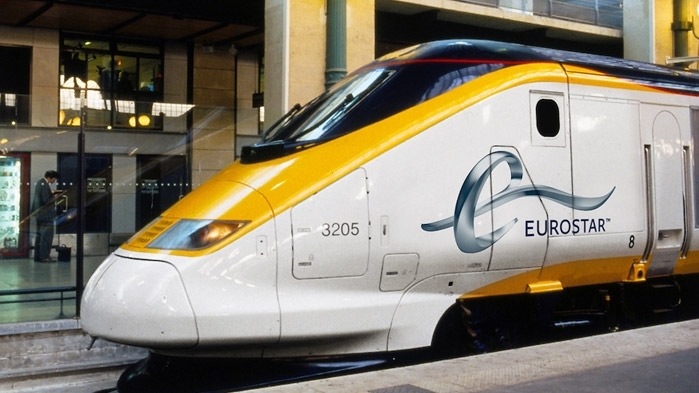 How to earn points
Earning points is possible on all tickets booked in your name, and the earning rate is fairly good on all except the cheapest standard class tickets. Points are earned based on the one-way journey cost, which is shown on each ticket. This is very much a revenue-based programme, aimed at rewarding higher spenders.
A cheap standard class ticket bought a fair way out falls below the "cliff" and only gets a few points, but a semi-flexible standard ticket or any Standard Premier should earn a decent number.
The earnings table is, per leg:
Single journey price – number of points earned
Less than £55 – 15 points
From £55 to £109.99 – 50 points
From £110 to £154.99 – 100 points
From £155 to £205 – 150 points
Above £205 – 200 points
You can also earn Eurostar Frequent Traveller points by transferring American Express points. The transfer rate is 15 Membership Rewards points for 1 Eurostar Frequent Traveller point.
Somewhat annoyingly, you can't earn Eurostar points from travel on other members of the RailTeam alliance (such as TGV and Thalys), but you can redeem on them.
Oh, and one tip for a group booking. You can redeem your points for anyone, not just yourself. If there are two of you travelling, one paying cash and one points, book the cash ticket in your name and use your points to get the other person a ticket. Firstly, all redemption tickets are semi-flexible, so you're probably getting them a better ticket. Secondly, that way you'll earn points on your ticket, helping to offset your points cost! You do need to ring up to book with 'some people cash, some points', but they're generally very helpful and friendly when you do.
How to spend points
Once you're in, things do look up! 1500 points in a membership year – based on when you apply – gets you Carte Blanche status. With Carte Blanche, you get access to the lounges in London (see photo below), Paris and Brussels, and 10 minute check-in with fast security.
(You can also access Eurostar lounges with an Amex Platinum card, which is one of the lesser known benefits. You are not entitled to the 10 minute check-in service or fast track security, however.)
When redeeming points for travel, you can book one ways or returns (twice the cost of one way), and you can book into all 3 classes.
A one way in Standard class between London and Paris, Brussels or Lille is 450 points, doubling to 900 points in Standard Premier, and 1250 points in Business Premier. Generally reward availability is very good, even at the last minute.
The big win on Eurostar Frequent Traveller points is the long distance services to the Alps and the south of France. These are only 500 points one way in Standard, only a smidgen more than Paris, for a journey of 6-8 hours! A couple of Standard Premier returns and you can be whisked off on a Saturday to Avignon or Aix, which isn't bad.
Because these are such good value, though, you will tend to have to book these a few months out. Alternately, you can use your points for TGV or Thalys bookings, including a joint Eurostar+TGV or Eurostar+Thalys one. These are not such good value, though – London to Avignon by Eurostar + TGV is a hefty 1,250 points one-way in Standard.
by Nick Burch (@Gagravarr)
Tomorrow – how to redeem Avios points for Eurostar travel
---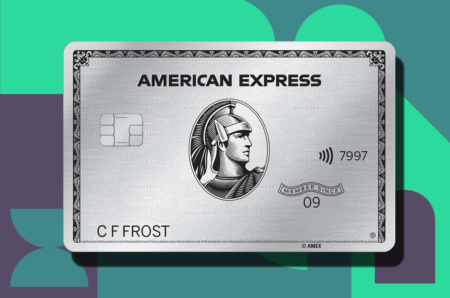 How to get Club Eurostar points and lounge access from UK credit cards (September 2022)
Club Eurostar does not have a UK credit card. However, you can earn Club Eurostar points by converting Membership Rewards points earned from selected UK American Express cards.
Cards earning Membership Rewards points include:
EDIT: Until 25th October 2022, there is an exceptionally generous sign-up bonus on The Platinum Card. You will receive 60,000 Membership Rewards points – double the usual amount – and £200 to spend at Amex Travel. You need to spend £6,000 within six months to earn the bonus.
Membership Rewards points convert at 15:1 into Club Eurostar points which is an attractive rate. The cards above all earn 1 Membership Rewards point per £1 spent on your card, so you will get the equivalent of 1 Club Eurostar point for every £15 you spend.
American Express Platinum comes with a great Eurostar benefit – Eurostar lounge access!
You can enter any Eurostar lounge, irrespective of your ticket type, simply by showing The Platinum Card at the desk. No guests are allowed but you can get entry for your partner by issuing them with a free supplementary Amex Platinum card on your account.