Using Avios points to book Eurostar – is it a good deal?
Links on Head for Points may pay us an affiliate commission. A list of partners is here.
This is the second part of our Eurostar series this week, written by Nick Burch.  Part 1, comparing the two Eurostar loyalty schemes, can be found here.  Tomorrow he will look at using American Express Membership Rewards points to book Eurostar train tickets.
The premise seems simple enough – for 9,000 Avios and no fees, you can travel from the heart of London to the heart of Paris in just over 2 hours. No need to pay to get between city centres and airports and no need to spend £35 on Reward Flight Saver fees – it sounds perfect! What's the catch though…? Let's find out.
The biggest thing to know is that the Eurostar Avios prices are *from* prices, not fixed prices. Unlike flight redemptions, the costs can and do vary! We'll come back to this a little later though, as it's a bit complicated…
Next, two other things to be aware of. You can't book online, and this is only available to avios.com members (see the Eurostar page here).  It can't be booked directly from your BA Executive Club account.
To move your points over to avios.com, log into your account, then find the link to Combine My Avios. (For BAEC, it's under Manage My Account.  Enter the details of the scheme you're not already logged into, and select the number of points to move and the direction to move in.  A minute or so later, and they'll be there.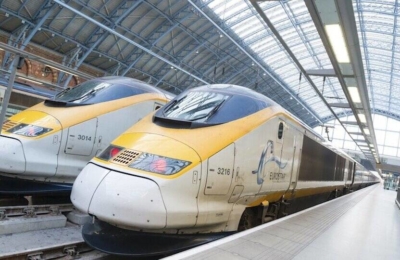 How to book
It is not possible to book Eurostar tickets from avios.com online.
When you want to book, you'll need to ring the 0844 number listed on the avios.com Eurostar page and pay your phone company a small fortune (especially from a mobile) for the privilege. Alternately, head over to saynoto0870.com and find one of the "real" phone numbers for avios and call them on that! The menus are fairly clear on what to go for, and you'll normally be through to a person in a minute or two.
But before you do that…
Go to the main Eurostar website, and search for regular cash tickets for the day(s) of interest. You MUST book a return ticket starting from the UK – it isn't possible to book a one-way or a continent-originating Eurostar ticket through Avios.
(You can, though, book a through-train which connects to a TGV or Thalys train.  Nice, for example, is possible, as is Marseille, Lyon etc.)
Look up the times, work out when you want to go, and use the section below to figure a rough price.   The standard rules to remember are:
You can book for multiple people as long as you're one of the travellers
You can only book in Standard or Standard Premier, not Business Premier
You can book mixed classes
You can only book non-flexible, non-changeable tickets
With your ideal trains selected, and your Avios transfered over if needed, give them a call and get a price.
A rough guide to prices
The avios.com Eurostar page lists starting prices for the various journeys that Eurostar offer. They also give some ideas of the different part-cash, part-Avios rates available, which can offer the best value. However, all the numbers on the website are *from* prices, and the final amount of Avios you need can, and often is, higher.
The cheapest cash tickets for a standard class return are £69, and the cheapest Standard Premier ones are £159. That's for a journey from London, Ashford or Ebbsfleet to Lille, Brussels or Paris – it's all the same starting price. Journeys on the Winter weekend ski trains start at £149 return, and the Summer Saturday services to the south of France are much the same.
Here are the headline Avios prices:
Standard class return Lille / Paris / Brussels:
£69 or 9,000 Avios or 7,000 Avios + £20 or 2,000 Avios + £50
Standard Premier return Lille / Paris / Brussels:
£159 or 20,000 Avios or 12,000 Avios + £50 or 2,000 Avios + £120
Standard class return Alps / Avignon:
£149 or 25,000 Avios or 15,000 Avios + £60 or 2,000 Avios + £140
Standard Premier return Alps / Avignon:
£229 or 38,500 Avios or 15,000 Avios + £150 or 2,000 Avios + £220
The headline *from* Avios prices are only available when the cheapest headline cash fares are available. Once those sell out, the Avios price rises too. You'll also notice that the cash + Avios rates don't scale directly with the Avios, and so can offer better rates.
As you will see below, I ran some experiments and the cheapest *from* Avios prices offer the best value for money.  It starts to slip slightly (but not hugely) as the cash price for the Eurostar ticket increases. 
On both the standard class and Standard Premier returns, at the lowest Avios rates you're only getting about 0.8p / Avios in value.  On a part Avios, part cash booking for when the cash price is lowest, you can get about 0.9p / Avios in value on cash + Avios booking. Once the price has started increasing, it drops to about 0.6p/Avios.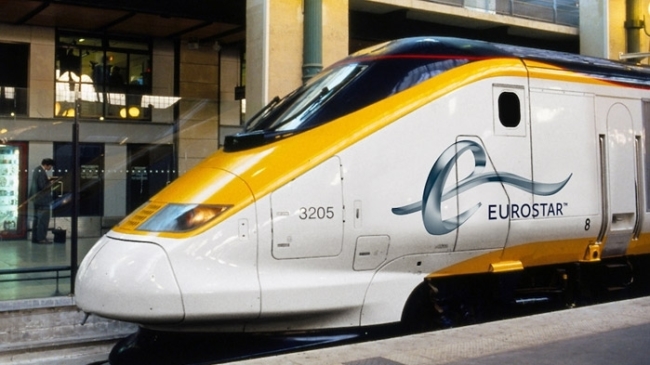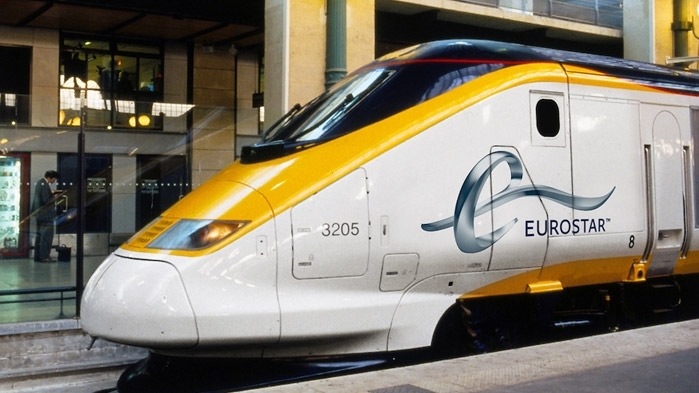 Looking at some real numbers, as I found from a long phone call with Avios.com asking for lots of different options, I managed to draw up this table:
Eurostar price || Avios rate || Equiv || Cash+Avios || Equiv
£69  ||  9,000 Avios || 0.8p / Avios ||  7,000 + £20 || 0.7p / Avios
£110 || 18,500 Avios || 0.6p / Avios || 11,000 + £50 || 0.5p / Avios
£120 || 20,000 Avios || 0.6p / Avios || 12,000 + £55 || 0.5p / Avios
£159 || 20,000 Avios || 0.8p / Avios || 12,000 + £50 || 0.9p / Avios
£174 || 29,000 Avios || 0.6p / Avios || 17,500 + £75 || 0.6p / Avios
(I believe the cash + Avios value on higher cash components are better value, but there was only so long I could spend on the phone asking for different pricing options…!)
Roughly speaking, once the very cheapest tickets have sold out on the Eurostar website, count on getting about 0.6p per Avios in value, which isn't amazing.  Without a conversion bonus, that would still mean £37.50 of Tesco Clubcard points getting you a £69 Eurostar ticket, so there is some merit to this, but you might find better uses for your Avios in other places.
How easy is it to get the £69 return tickets, and hence the 9,000 Avios price?
A week out and you've basically no hope, even on the less popular London to Lille trains (Paris seems to be the most popular, then Brussels, then Lille). Two weeks out mid-week and there are some, three weeks out and you can find the odd weekend one.
If you book 2-3 months out (booking horizon is 120 days) you ought to be able to get pretty much the train you want! Eurostar do offer a "Flexible Dates" search, which shows the cheapest price each day for a month, which can be a big help in finding them.
Is it worth spending 9,000 Avios to save £69? That's one for you and you alone… Certainly it looks a better bet at 9,000 Avios + £0 than 9,000 Avios + £35 on a BA Flight, but if the cheapest seats are still there on the train you want maybe consider just paying cash.
by Nick Burch (@Gagravarr)
Tomorrow:  Using American Express Membership Rewards points for Eurostar redemptions
---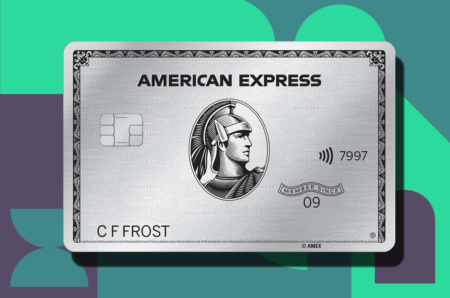 How to get Club Eurostar points and lounge access from UK credit cards (October 2022)
Club Eurostar does not have a UK credit card. However, you can earn Club Eurostar points by converting Membership Rewards points earned from selected UK American Express cards.
Cards earning Membership Rewards points include:
EDIT: Until 25th October 2022, there is an exceptionally generous sign-up bonus on The Platinum Card. You will receive 60,000 Membership Rewards points – double the usual amount – and £200 to spend at Amex Travel. You need to spend £6,000 within six months to earn the bonus.
Membership Rewards points convert at 15:1 into Club Eurostar points which is an attractive rate. The cards above all earn 1 Membership Rewards point per £1 spent on your card, so you will get the equivalent of 1 Club Eurostar point for every £15 you spend.
American Express Platinum comes with a great Eurostar benefit – Eurostar lounge access!
You can enter any Eurostar lounge, irrespective of your ticket type, simply by showing The Platinum Card at the desk. No guests are allowed but you can get entry for your partner by issuing them with a free supplementary Amex Platinum card on your account.