In my other article today, I outlined 'the facts' of the Le Club AccorHotels loyalty scheme.  This article is my personal opinion, highlighting areas where I think you might want to focus. 
The 10-second summary:
Strong points – big global network, easy to achieve Platinum status via promotions or Amex Platinum, decent Platinum benefits at Sofitel
Weak points – points have a fixed monetary value so no opportunity for arbitrage, little option but to redeem for airline miles at poor rates if you don't want to redeem for a discount on an Accor stay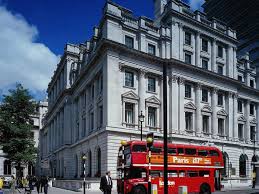 The longer version:
I think that Accor gets a slightly tough time from sites like Head for Points.  Part of the fun of the miles and points hobby is arbitrage – redeeming points at places which offer an oversized return.  Because Accor has a 'points equal cash' structure (2000 points = €40 off), you can't play that game.
It also doesn't run many big global bonus point promotions, which means it doesn't get regular coverage at sites like this.
For the regular guest, though, it works well.   If you are Platinum (and Amex Platinum members get that for free), you are getting 8.8% of your room bill back in Accor vouchers since the July 2014 changes.  Spend a working week in a Sofitel running up a £750 bill and you will 'earn' £66 for yourself – albeit £66 you need to spend in another Accor hotel.
The benefits – for Platinum members – are also pretty decent at the right properties.  If you've got Platinum via your American Express card, it is quite tempting to stay at a Sofitel.  You will get guaranteed lounge access (so free breakfast, snacks and drinks), an upgrade, free internet, late check-out, early check-in AND 8.8% of your room bill back in vouchers – plus up to 10% cashback via a cashback site for the original booking!
My experience of Accor properties is not extensive, as I wrote in my other post.  However, their UK network is surprisingly good, with Novotel and Mercure hotels in most major business cities.  The Sofitel St James in Mayfair (photo above) is a very impressive UK flagship and a decent place to spend your vouchers if you wanted a break in London.
I would have no complaints – given the benefits package and my free Platinum card via my Amex card – if I had to spend some time in a Sofitel or Pullman.  If they played the promotions game more, they would get the level of coverage that the size of the chain deserves.