More iPhone and iPad travel apps, chosen by our readers
Links on Head for Points may pay us an affiliate commission. A list of partners is here.
Last Monday, I ran an article about the travel apps that I had downloaded to my new iPhone.  This brought a fantastic response from Head for Points readers who submitted lots of other ideas for apps to try.
I thought it was worth summarising all the reader suggestions.  This is partly for the benefit of email subscribers, who do not see the comments unless they pop over to the site later in the day (which you should!).
To prove that I listen to your ideas, I have loaded up four new apps based on reader suggestions: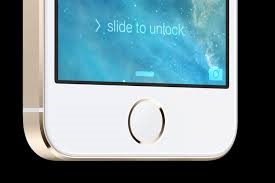 Heathrow Rewards.  Whilst not an app – in fact, they don't have one – it turns out that you can add your Heathrow Rewards card to Passbook.  You need to go to the Heathrow Rewards website on your phone, log in, go My Account, go to (of all places) Order Replacement Card and there you see a button saying "Add to Passbook".
Citymapper.  This is very impressive, giving you the quickest route (bus, tube, train, walk, taxi) between two points in London.  You can prestore your home and office address, so effectively you only need to press one button from anywhere to immediately get the quickest route there.  Also operates in some other major cities.
Oyster Info.  A quick way to check your balance (if on PAYG) and check you haven't been fined for an incomplete journey.
Genius Scan.  Not a travel app, but one that will be useful for running HfP.  It lets me scan receipts and automatically upload them to my Dropbox account.
These apps were also recommended by readers, although I haven't installed them myself.  That doesn't mean they are rubbish – after all, readers have recommended them! – it just means that they don't fit my circumstances.
Lounge Club and Priority Pass.  For Amex Gold or Amex Platinum cardholders, you can look up participating airport lounges.  Works offline as well.
Travelling Connect.  I wrote about this company, which lets you earn airline miles or hotel points by using specific mobile networks abroad, here.
Flightboards.  Displays real-time arrivals and departure boards for most major airports.
Flightradar24 (and Planefinder HD).  Shows all of the planes in the air around you, and can even identify specific aircraft if you point your phone at them.  It was the technology behind BA's recent advertising campaign which I covered here.
Tripit.  A clever app which pulls together all your travel plans in one place.  You can either forward it email confirmations from airlines and hotels and it reads them and files the data or, with Gmail, give it access to your account and it reads all your emails to pick out travel information.
There was also praise for Google Now, which is not available for iOS as a stand-alone app but is part of the Google Search app.  It basically organises your life behind the scenes as long as your calendar is being used.  Without you even asking, it will give you directions to your next appointment based on your current position, give you traffic reports on the route, check if your flights are on time, provide weather at your destination, suggest useful phrases in the local language, suggest tourist sights, look in your email for your hotel reservation and give you a routing along with tips on best rooms to ask for etc.  The future has arrived …  (except for me, who still has a paper diary!).
Other recommended travel apps:  Google Maps, Expedia (for Passbook), Kayak, Highways Agency Traffic, TripAdvisor, Skyscanner, XE (currency conversion, I have got this one), Shell Motorist (has special bonus point promos), BT Smart Talk (can add overseas charges to your home BT phone bill), RealTimeTrains, OnTheFly, MyFlights (lets you track your bookings across all airlines in one app, automatically picks up changes), SyGic (GPS navigation, can project info onto your windscreen!), CoPilot (GPS navigation).