Should you add a different frequent flyer number to your reward flights?
Links on Head for Points may pay us an affiliate commission. A list of partners is here.
There was an interesting post on US blog The Points Guy last weekend about whether – when flying on a reward ticket – you should put in the frequent flyer number of a different airline.
The rationale for this is that airline industry IT is often not the best.  Whilst it is very rare to be awarded back miles for a reward flight on the airline you used to book your ticket, they will occasionally credit to other airlines.  This is especially likely to happen if your travel is disrupted and your ticket is reissued.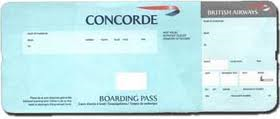 Would I recommend this?
To be honest, if you have BA status, I would NOT recommend it.  You should keep your BA number in the booking.  This will ensure that you get priority treatment if your travel is disrupted and passengers need to be rebooked.
(If you had swapped your BA Gold number for an American Airlines 'no status' number, BA would put you at the back of the queue for rebooking.)
Of course, if you are redeeming Avios, have NO BA status but DO have status with another oneworld airline, then it makes sense to put that number in the booking for the same reason.
Does this strategy ever work?
Yes, it does.  There was a time now gone, and I can't remember the exact details, when some BA redemptions would credit to American Airlines (or was it the other way round?).
In the good old days of BMI, you could also credit Star Alliance reward flights to Diamond Club, although I never did.  They would not post automatically, but if you sent in the boarding pass then they would be credited.
I did once get BMI miles on a Thai Airways business class ticket I won in a competition.  It was booked into a reward ticket class, but there was a problem with the ticket at Heathrow and the ticket agent reissued it.  The reissued version qualified for miles and was solely responsible for my wife and I retaining BMI Silver status that year!
All in all, though, I wouldn't see this as a serious opportunity to earn yourself additional miles.