$10 of free credit for every HFP reader from LoungeBuddy – and win $100 on Monday
Links on Head for Points may pay us an affiliate commission. A list of partners is here.
Whilst I haven't mentioned LoungeBuddy on Head for Points before, it isn't because it is not a smart piece of work.  It is, without a doubt, the leading global authority on airport lounges.
It is a FREE app which is available for both iOS and Android phones.
At its simplest, it shows you a comprehensive list of airport lounges at the airport where you currently are (it will bring up relevant results automatically if it senses you are in an airport) or you can pick one which you intend to visit.  Listings include ratings, reviews, photos and access requirements.
It can do more than that, however.
You can store details of your airline status cards with LoungeBuddy.  You can also upload details of your forthcoming flights.  The app will use this information to highlight which lounges you are allowed to use based on your status or your travel class.
Yesterday, LoungeBuddy launched the next stage of its evolution – selling day passes to pay-as-you-go airport lounges.
This is a new feature which the company is rolling out slowly.  At present:
it is only available for the iOS app, not Android
it is only available for the UK and a handful of US lounges
This is good news for Head for Points readers in the UK though!
When you look at LoungeBuddy listings for a particular airport, lounges where you can use the app to purchase a day pass are highlighted with a large 'Buy' button.  You can then use a pre-stored credit card number to buy an entrance pass for yourself and any number of guests.  You simply show your LoungeBuddy confirmation code at the lounge entrance and you will be allowed in.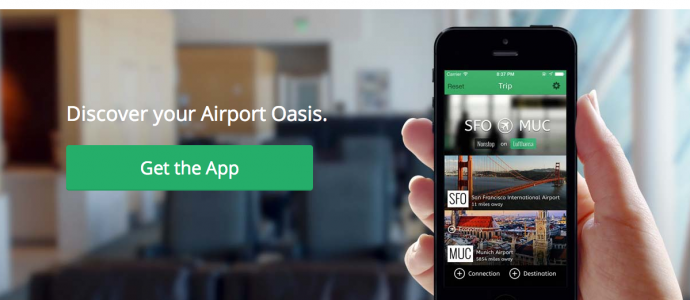 20 UK lounges currently participating
Here are the 20 UK airport lounges which allow you to buy a day pass via the LoungeBuddy app:
Aberdeen – Servisair
Belfast City – Aspire
Bristol – Aspire
Birmingham – Aspire
East Midlands – Servisair
Edinburgh – Aspire
Humberside – Servisair
Inverness – Servisair
Gatwick North – Aspire
Gatwick South – Aspire
Heathrow T1 – Servisair
Heathrow T2 – Plaza Premium (photo below)
Heathrow T2 Arrivals – Plaza Premium
Heathrow T3 – Servisair
Liverpool – Aspire
Luton – Aspire
Manchester T1 – Aspire
Manchester T2 – Servisair
Newcastle – Aspire and AspirePlus
These are all Priority Pass lounges so if you have an American Express Platinum card with its two free Priority Pass cards then this will not be of interest.
For everyone else, LoungeBuddy has a carrot to encourage you to give them a try.
If you download the LoungeBuddy app for your iOS device and enter the code headfp you will receive a $10 credit against your first lounge visit.  There is a box to enter the code on the 'Payment' tab on the menu.  The $10 will be converted into £ when you make a purchase.
Unfortunately this functionality is not yet available for the Android version of the app.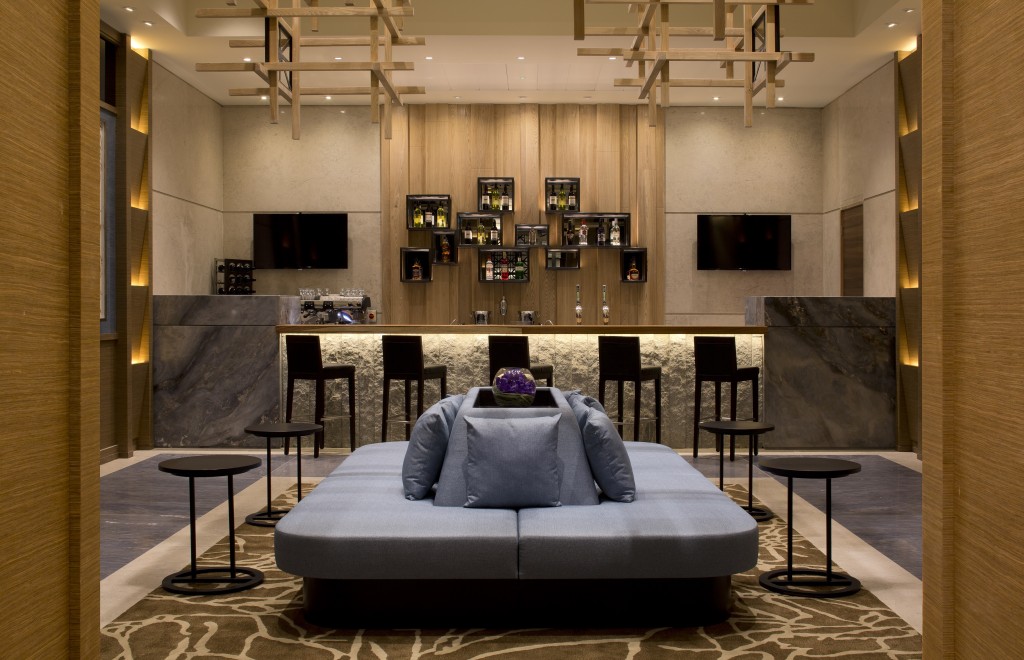 On Monday, win $100 of LoungeBuddy credit!
LoungeBuddy has generously given me 2 x $100 LoungeBuddy credits.  I will be giving these away to two Head for Points readers on Monday.
Depending on which lounge you visit, $100 will allow 2-3 people to enter a lounge – either yourself 2-3 times or a group of 2-3 people as a one-off visit.
Because Christmas is coming, you will only have a short window of time to enter so don't forget to visit Head for Points on Monday.
If you want to find out more about LoungeBuddy, visit their website here.