Win $100 of free UK airport lounge access with LoungeBuddy!
Links on Head for Points may pay us an affiliate commission. A list of partners is here.
(EDIT:  Thank you to everyone who entered this competition.  The two winners were Matthew S and Nathaniel M.  Loungebuddy should have been in touch by now with your $100 codes.)
Today and tomorrow, I am giving two Head for Points readers $100 of free UK airport lounge access with LoungeBuddy!  This will be enough to get 2-3 people into a lounge at one of the 19 participating UK airports – or one person into a lounge 2-3 times.
You need to have an iOS or Android phone to enter.  You can enter whatever country you are in – this competition has no restrictions.
About LoungeBuddy
I wrote about LoungeBuddy on Friday.  It is a FREE app which is available for both iOS and Android phones.
It is the most comprehensive guide available to airport lounges, covering over 500 airports.  It lists every lounge along with user ratings, reviews, photographs and access requirements.  If you tell LoungeBuddy what airline status cards you hold or details of your flights, it will tell you all of the lounges you can use.
Last week LoungeBuddy launched a new feature for their iOS app – selling day passes to 20 pay-as-you-go airport lounges in the UK.
When you look at LoungeBuddy listings for a particular airport on an iPhone, lounges where you can use the app to purchase a day pass are highlighted with a large 'Buy' button. You can then use a pre-stored credit card number to buy an entrance pass for yourself and any number of guests. You simply show your LoungeBuddy confirmation code at the lounge entrance and you will be allowed in.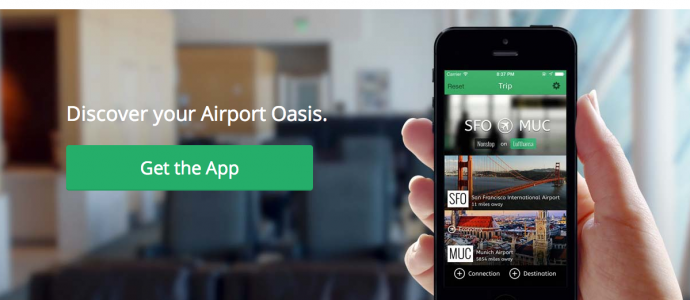 Where can I spend my $100 LoungeBuddy credit if I win?
Here are the 20 UK airport lounges which allow you to buy a day pass via the LoungeBuddy app:
Aberdeen – Servisair
Belfast City – Aspire
Bristol – Aspire
Birmingham – Aspire
East Midlands – Servisair
Edinburgh – Aspire
Humberside – Servisair
Inverness – Servisair
Gatwick North – Aspire
Gatwick South – Aspire
Heathrow T1 – Servisair
Heathrow T2 – Plaza Premium (photo below)
Heathrow T2 Arrivals – Plaza Premium
Heathrow T3 – Servisair
Liverpool – Aspire
Luton – Aspire
Manchester T1 – Aspire
Manchester T2 – Servisair
Newcastle – Aspire and AspirePlus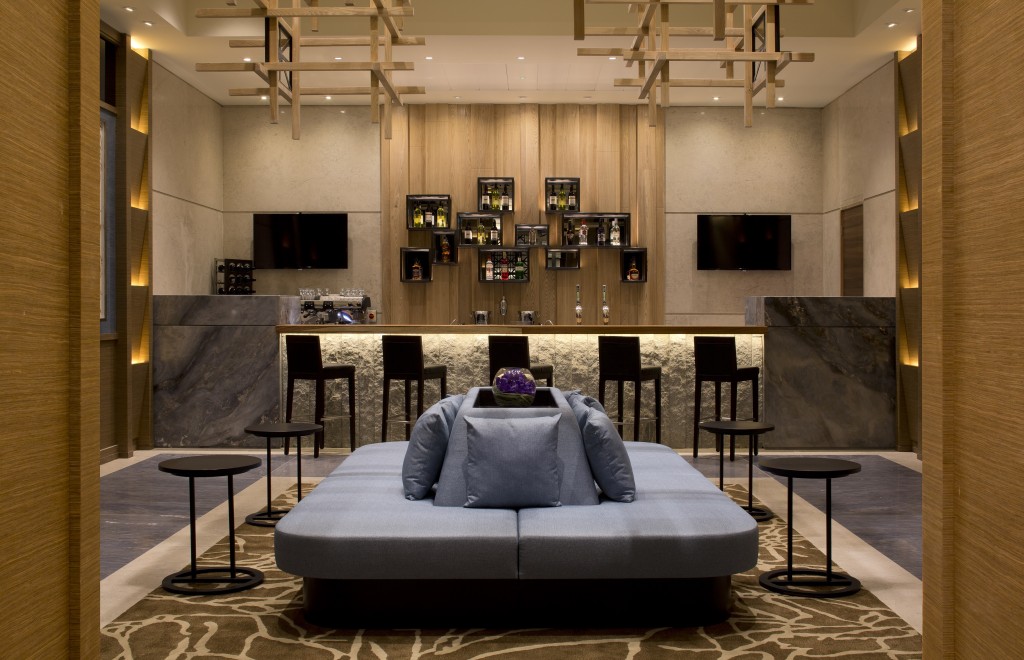 How to win $100 of LoungeBuddy credit
LoungeBuddy has generously given me 2 x $100 LoungeBuddy credits to give away.
Depending on which lounge you visit, $100 will allow 2-3 people to enter a lounge – either yourself 2-3 times or a group of 2-3 people as a one-off visit.
Your credit will be valid for 12 months.
Entering if you have an iPhone or iPad:
This is what you need to do:
Step 1:  Download the LoungeBuddy app for your iPhone or iPad. 
Step 2:  Register and, under the Payment tab under Settings, enter the coupon code 'headforpoints'.  This will give you $10 of free credit towards your first lounge visit, valid for six months.
Step 3: Make sure you add an email address to your profile, otherwise we can't contact you if you win!
You must do this before midnight UK time tomorrow, Tuesday 23rd December.
Entering if you have an Android phone:
If you have an Android phone – which cannot currently be used to purchase lounge access, although all of the other LoungeBuddy features work – you can still enter and pass the credit on to a friend or family member with an iOS device.
Download the LoungeBuddy app and then register your email address at this page to be entered into the draw.  If you win, LoungeBuddy will email you a code for $100 of free credit which you can pass on to someone else.  Again, you must do this before midnight UK time on Tuesday 23rd.
Picking our winners
On Wednesday, LoungeBuddy will randomly select two people who have signed up using the 'headforpoints' code or submitted their email via the link above.  Both will receive a $100 code to add to a LoungeBuddy account.
If you have already signed up to LoungeBuddy following my article on Friday, don't worry – you will automatically be included in the draw.
There are NO geographical restrictions on this competition except where it is prohibited by law.  However, you can only currently buy day passes for the 20 UK airport lounges listed above and a very small number in the US.  There is little point in entering unless you will be flying through any of the participating airports next year – the credit will be valid for 12 months.
Good luck!  I will publish the names of the winners after Christmas.