Book from 2pm-ish: Full list of 5,000 points IHG PointBreaks hotels below
Links on Head for Points may pay us an affiliate commission. A list of partners is here.
In an article yesterday I shared a preview of the new list of IHG Rewards Club PointBreaks deals. We now have the full list courtesy of IHG providing them to a handful of US frequent flyer sites.
These rooms are a fantastic deal
All of the 150 hotels below will be available for just 5,000 IHG Rewards Club points per night from approximately 2pm today – saving up to 45,000 points on InterContinental redemptions.
PointBreaks availability is very limited so book ASAP if you are interested. Bookings are refundable as with a standard reward reservation so there is nothing to lose. IHG works on US time which is they are not available until mid-afternoon in the UK.
You can book via the IHG PointBreaks page here or via the standard booking page here. If the PointBreaks page has not yet been updated, it does not necessarily mean that the special deals below will not already be bookable – do a search on the hotel you want to check.
You will be able to book these hotels for dates up to May 31st.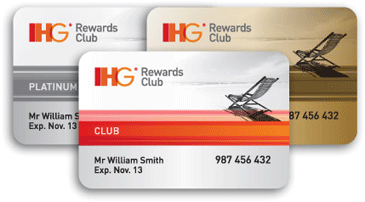 Under the new PointBreaks rule, you allowed a maximum of two bookings per individual hotel. Each booking can be for as many nights as you want.
Remember that if you attempt to amend your booking later by dropping a night or two the whole booking will reprice at the full rate.
As usual, if there is a property on the list that coincides with somewhere you want to go, you've got a bargain! The UK list, to be frank, is pretty useless. The prime European picks include the Crowne Plaza properties in Vilnius and Bucharest.
The list: (remember that you cannot book until early afternoon on Wednesday):
UNITED KINGDOM
Holiday Inn Express Braintree
Holiday Inn Cardiff – North M4, Jct.32
Holiday Inn Darlington – A1 Scotch Corner
Holiday Inn Express Hamilton
EUROPE
Finland
France
Holiday Inn Express Saint – Nazaire
Holiday Inn Express Marseille – Provence Airport
Germany
Holiday Inn Fulda
Holiday Inn Express Guetersloh
Hungary
Holiday Inn Budapest – Budaors
Italy
Lithuania
Netherlands
Holiday Inn Express Arnhem
Romania
Spain
Holiday Inn Elche
Holiday Inn Express Campo de Gibraltar – Barrios
ASIA, MIDDLE EAST AND AFRICA
Cambodia
InterContinental Phmon Penh
China
Crowne Plaza Chongqing New North Zone
Crowne Plaza Jinan City Center
Crowne Plaza Tianjin Jinnan
Crowne Plaza Xiancyang
Crowne Plaza Zhongshan Wing On City
Holiday Inn Express Nantong Xinghu
Holiday Inn Hangzhou Xiaoshan
InterContinental Lhasa Paradise
India
Holiday Inn New Delhi Int'l Airport
Japan
Zimbabwe
CENTRAL AND SOUTH AMERICA
Argentina
Holiday Inn Buenos Aires Ezeiza Airport
Brazil
Holiday Inn Express Belém Ananindeua
Holiday Inn Fortaleza
Colombia
Crowne Plaza Suites Tequendama Bogota
Holiday Inn Express Medellin
Costa Rica
Crowne Plaza San Jose Corobici
Hotel Indigo San Jose Forum
Guatemala
Honduras
Holiday Inn Express Tegucigalpa
Mexico
Crowne Plaza Tuxtla Gutierrez
Holiday Inn MEXICO COYOACAN
Holiday Inn Express TOLUCA GALERIAS METEPEC
Holiday Inn Express TOLUCA ZONA AEROPUERTO
Staybridge Suites Guadalajara Expo
Holiday Inn Monterrey Norte
Holiday Inn Express Queretaro
Holiday Inn Express GUAYMAS
Holiday Inn Reynosa Zona Dorada
Holiday Inn ORIZABA
UNITED STATES AND CANADA
Canada
Staybridge Suites West Edmonton
Holiday Inn Express Milton
Alabama
Holiday Inn Express Dothan North
Candlewood Suites Huntsville – Research Park
Arkansas
Holiday Inn Little Rock-Airport-Conf Ctr
Arizona
Holiday Inn Express Nogales
Holiday Inn Express Page – Lake Powell Area
California
Holiday Inn Express Beaumont – Oak Valley
Holiday Inn Express Calexico
Holiday Inn Express Moreno Valley (Lake Perris)
Staybridge Suites Sacramento Airport Natomas
Colorado
Holiday Inn Express Fraser – Winter Park Area
Holiday Inn Express La Junta
Connecticut
Holiday Inn Express Southington
Florida
Holiday Inn Express Tampa-Anderson Rd/Veterans Exp
Georgia
Holiday Inn Express Commerce-Tanger Outlets
Holiday Inn Express Macon-West
Holiday Inn Express Warner Robins North West
Holiday Inn Express Waycross
Iowa
Holiday Inn Express Clinton
Holiday Inn Express Le Mars
Idaho
Holiday Inn Express Boise-University Area
Illinois
Holiday Inn Express Bloomington West
Candlewood Suites Elgin NW-Chicago
Holiday Inn Express Rochelle
Staybridge Suites Rockford
Indiana
Holiday Inn Express Auburn-Touring Dr
Candlewood Suites Bloomington
Candlewood Suites Indianapolis Airport
Holiday Inn Express Scottsburg
Kentucky
Holiday Inn Express Murray
Holiday Inn Express Pikeville
Louisiana
Holiday Inn Covington
Holiday Inn Morgan City
Holiday Inn Express Scott-Lafayette West
Massachusetts
Candlewood Suites West Springfield
Maryland
Holiday Inn Express North East
Even Hotels Rockville – Washington DC Area
Holiday Inn Express Waldorf
Michigan
Holiday Inn Express Grand Blan
Minnesota
Holiday Inn Express Mankato East
Missouri
Holiday Inn Express Kirksville
Holiday Inn Express Lebanon
Holiday Inn Express St Louis – Central West End
Mississippi
Holiday Inn Express Greenville
Holiday Inn Express Meridian
Candlewood Suites Tupelo North
Holiday Inn Vicksburg
North Carolina
Holiday Inn Express Conover (Hickory Area)
Holiday Inn Express Laurinburg
Holiday Inn Lumberton North – I-95
Nebraska
Holiday Inn Express Lincoln South
New Hampshire
New Jersey
Holiday Inn Express Vineland Millville
New Mexico
Holiday Inn Express Silver City
Nevada
Holiday Inn Express Fallon
New York
Holiday Inn Middletown-Goshen
Holiday Inn Express East Greenbush (Albany-Skyline)
Ohio
Holiday Inn Express Bryan-Montpelier
Holiday Inn Express Toledo North
Oklahoma
Holiday Inn Express Bartlesville
Holiday Inn Express McAlester
Candlewood Suites Woodward
Pennsylvania
Holiday Inn Express Drums-Hazleton (I-80)
Holiday Inn Express Frazer-Malvern
Candlewood Suites Harrisburg
Holiday Inn Lansdale
Holiday Inn Express Irwin (Pa Tpk Exit 67)
South Carolina
Candlewood Suites Columbia-Ft. Jackson
Holiday Inn Express Greenwood
Holiday Inn Express Lexington-Hwy 378
South Dakota
Holiday Inn Express Vermillion
Holiday Inn Express Watertown
Tennessee
Holiday Inn Express Athens
Texas
Candlewood Suites Abilene
Holiday Inn Express Carthage
Holiday Inn Express Center
Holiday Inn Express Cleveland
Candlewood Suites Decatur Medical Center
Holiday Inn Express Ennis
Holiday Inn Express Falfurrias
Staybridge Suites Laredo International Airport
Holiday Inn Express Levelland
Holiday Inn Express Lufkin South
Candlewood Suites Mount Pleasant
Holiday Inn Express Fort Worth North – Northlake
Holiday Inn Express San Antonio SE by AT&T Center
Staybridge Suites San Antonio – Stone Oak
Holiday Inn Express Wharton
Utah
Holiday Inn Express Salt Lake City South – Murray
Virginia
Holiday Inn Express Christiansburg
Holiday Inn Petersburg North- Fort Lee
Candlewood Suites Richmond North-Glen Allen
Holiday Inn Norton
Holiday Inn Express Rocky Mount/Smith Mtn Lake
Staybridge Suites Quantico-Stafford
Washington
Holiday Inn Downtown-Everett
Holiday Inn Express Tacoma South – Lakewood
Wisconsin
Holiday Inn Conference Ctr Marshfield
Holiday Inn Wausau-Rothschild
West Virginia
Holiday Inn Express Newell-Chester WV
Wyoming
Candlewood Suites Sheridan