The slow end of Expedia et al? Lufthansa introduces €16 GDS fee
Links on Head for Points may pay us an affiliate commission. A list of partners is here.
Lufthansa made a very surprising announcement yesterday which I don't think anyone saw coming.  They (ie Lufthansa, Swiss, Austrian and Brussels Airlines) have decided to attack Expedia and the other online travel agencies.
You have probably heard of Amadeus and Sabre even if you don't know much about how they work.  These two companies control the two main airline booking systems, called the Global Distribution Systems.  Almost all legacy airlines and a few low cost carriers use a GDS.
It is a GDS which powers any airline ticketing system which is not exclusive to one airline.  As a consumer, the ones you will see most often are Expedia, Opodo, Travelocity etc.  There are also corporate versions used to book business travel.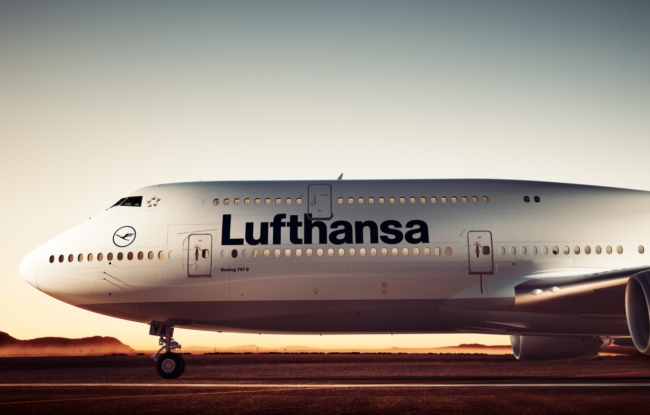 It is not impossible to exist outside a GDS.  Ryanair does it, for example.  easyJet, on the other hand, started paying fees to be included in the GDS systems a couple of years ago because it wanted to do more with the corporate market.  Many PA's will only book flights shown on the screen by their corporate booking tool and won't bother searching individual airline websites to see who else may fly a route.
From September 1st, Lufthansa is planning to charge €16 for all tickets booked via a GDS.
As Lufthansa explains it:
Until now, these costs have been passed on across-the-board to all passengers as part of the ticket price. The costs of using a Global Distribution System, in particular, far exceed those of the other booking channels and this year these have again increased significantly. In future a part of these costs for GDS bookings will be passed on in the form of a new charge in the interests of a fairer allocation based on the cost-causation principle. As with the introduction of the new Economy Class European fare, with this new charge the Lufthansa Group airlines are enabling their customers to pay only for those benefits and services that they actually use.
What this means is that tickets booked on lufthansa.com should be €16 cheaper than tickets booked elsewhere.  The airline call centres and ticket desks will also be exempt.
Travel agents will be able to use a new trade-only booking website.  Business customers with special rates will be given the equivalent of a 'corporate rate code' to use on lufthansa.com – codes which, if the hotel industry is anything to go by, will soon be appearing online for everyone to use ….
It will be very interesting to see if this charge sticks.  The risk to Lufthansa is that people continue to focus on the GDS route and, because their tickets are now €16 more expensive, gravitate to another airline.  I assume that Lufthansa is hoping that all of the other major European airlines swiftly follow them.  They could be very lonely otherwise ….
If it goes well, Lufthansa may consider another step – following the major hotel companies and refusing to award miles for tickets which are not booked on their own website.