Odd rules emerging … is the Aspire lounge in T5 really an Aspire lounge?!
Links on Head for Points may pay us an affiliate commission. A list of partners is here.
Two weeks ago I covered the official opening of the new Aspire airport lounge in Heathrow Terminal 5.  This is likely to be popular with Head for Points readers who do not have British Airways status but who do have a Priority Pass via an American Express Platinum card or who bought one directly.
Everybody else can pre-book admission for cash via the Aspire website.
Since it opened, there have been some rumblings of discontent about access and rewards and what level of control Aspire actually has over the lounge in terms of giving out benefits.
First up is the Aspire annual lounge pass.
As you can see here on their website under Membership, you can pay £260 for an annual pass which gets you access to every Aspire and Servisair lounge.
This pass is NOT accepted at the Terminal 5 lounge.   The website for the annual pass recently changed its wording to say it is accepted at 'selected' lounges, and the list of lounges where it can be used now includes the phrase '(T3 only)' next to 'London Heathrow'.
This is a rather poor show by Aspire.
What is odder, though, is that you can pay the same £260 for an annual 'unlimited visits' Priority Pass.  This gets you into 700 lounges – so all of the Aspire and Servisair ones, plus another 685 on top! – for the same price.  This WILL get you into the Terminal 5 Aspire lounge.
The T5 lounge is actually a joint venture between the company behind Aspire and the company behind Priority Pass.  So why do Priority Pass allow you to use your pass in the lounge whilst Aspire is blocking their own – poorer value – annual pass?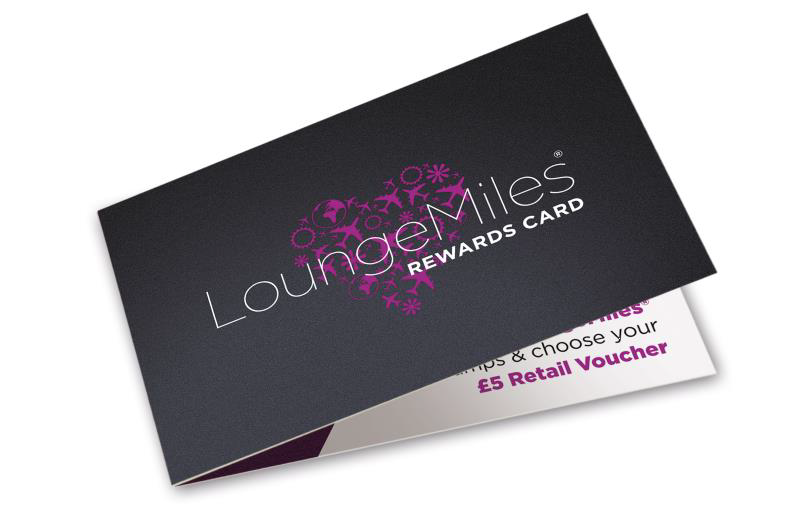 The second issue is over the LoungeMiles scheme. 
Aspire and Servisair have their own loyalty scheme called LoungeMiles.  Full details can be found on their website here.
To join LoungeMiles, you simply need to pick up a card next time you visit a Servisair or Aspire lounge and get it stamped.
If you collect five stamps, you receive a free lounge visit.  This is an easy reward to claim – you simply hand over your completed card at the door, in the same way you would redeem a Caffe Nero stamp card!
If you collect seven stamps, you can exchange your card for a £5 Amazon, John Lewis, M&S, Boots, The White Company or Debenhams gift voucher.  There are also some restaurant redemption options.
For clarity – you DO receive a stamp even if you use a Priority Pass or Lounge Club card to get into the lounge.
These are the UK airports where you can collect LoungeMiles stamps:
Aberdeen – Servisair Lounge
Belfast City – Aspire lounge (according to comments below)
Birmingham (Terminal 1) – Aspire Lounge
Bristol – Aspire Lounge
Durham Tees Valley – Servisair Roseberry Lounge
Edinburgh – Aspire Lounge
Humberside – Servisair Lounge
Inverness – Servisair Highland Lounge
Liverpool John Lennon – Aspire Lounge
London Gatwick (North Terminal) – Aspire Lounge
London Gatwick (South Terminal) – Aspire Lounge
London Heathrow (Terminal 3) – Servisair Lounge
London Luton – Aspire Lounge
Manchester (Terminal 1) – Aspire Lounge
Manchester (Terminal 2) – The Styal Lounge
Newcastle – Aspire Lounge
Heathrow Terminal 5 is missing from the list and the LoungeMiles website confirms that this is not a mistake.  You also cannot earn stamps at the Cardiff and Glasgow lounges because they are not directly owned by Aspire.
The Aspire lounge in Terminal 5 is a lounge where you cannot use an Aspire annual pass and where you cannot selected rewards in Aspire's own loyalty scheme.  Very odd!
If you are planning to visit the Aspire lounge and do not have a Priority Pass, your best option is to book in advance and guarantee admission via the Aspire website here.