Bits: 100 Clubcard points on kids books, football tickets for Emirates miles
Links on Head for Points may pay us an affiliate commission. A list of partners is here.
News in brief:
100 Clubcard points on childrens books
Tesco Direct has launched a new promotion, offering 100 bonus Clubcard points (worth 240 Avios or 250 Virgin Flying Club miles) when you pre-order selected childrens books.
These seem to be aimed at the 'young adult' market – there was nothing suitable for my 7-year old. If you have a 9-10 year old or above then you should be OK.
The books are already massively reduced, some by up to 50%, so there may be potential to resell them on eBay in the run up to Christmas. Alternatively, this is a good time to get an early Christmas gift for any 9-14 year olds in your family. Click here for the full list.
Love Clubcard, don't collect Avios? You should be reading our sister site, Shopper Points (www.shopperpoints.co.uk), which covers the latest Clubcard and Nectar offers without any distracting frequent flyer talk! Why not check it out now?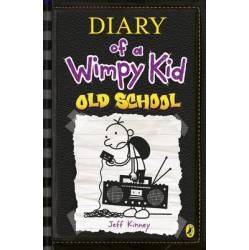 Arsenal football tickets available for redemption via Emirates Skywards
I wrote an article in the Summer about the great day I had at the Emirates Stadium with my father-in-law, treating him to seats in the best positioned executive box in the ground courtesy of my Emirates miles. That was for the Arsenal vs Chelsea match.
Emirates has f-i-n-a-l-l-y made the first wave of Arsenal tickets available via this page on the Skywards website. This covers games up to Christmas.
You will need 12,500 miles (standard) / 20,000 miles (Superbox) for games against weak opposition and 30,000 miles (standard) / 45,000 miles (Superbox) for the best games. The best options have already gone, unfortunately.
Remember that you can transfer Amex Membership Rewards points into Skywards miles at 1:1 and they transfer INSTANTLY if your account is already linked. You are limited to two Superbox seats per game per Skywards account – I don't know if they cap standard seat redemptions.
One problem is that availability is not shown (apart from telling you that there IS availability) until you have enough miles in your account. There is a risk that you transfer enough points for two seats only to find that just one is left.
If Arsenal isn't your thing, you can also book for AC Milan, Hamburger SV, New York Cosmos, Olympiacos, Paris Saint-Germain, Real Madrid and SL Benfica. Not a bad list! Tickets for these clubs require fewer miles than Arsenal. The idea of a Winter weekend in Madrid watching Real from the Emirates Skybox is not a bad one ….
More games will be added as the season progresses.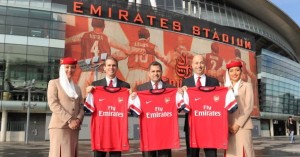 British Airways appoints new 'brand director' …. from Avis Budget!
British Airways used to employ a guy called Frank van der Post. He was appointed to a new role – now called 'Director of Customer Experience' – with a clear remit. He was to act entirely in the interest of the customer, pushing forward changes across BA which would make life better for passengers.
Not surprisingly, he didn't last long. This was a shame as everyone I know who met him at BA events was very positive about him.
Frank came from Jumeirah, the Dubai-based luxury hotel company who – as I know from my many visits to its hotels – do a very good of 'customer first' luxury service.
The replacement for Frank has taken a while to find. The guy is called Troy Warfield. He comes, astonishingly, from Avis Budget.
On paper, this beggars belief. After all, Avis Budget has just agreed an EU-wide settlement to change its 'anti customer' business practices. Troy was "Chief Commercial Officer, Europe Middle East and Africa" for Avis Budget ….
There is no part of the travel industry which is held in as much contempt as the car rental sector. I won't even begin to list the ways that the major rental companies conspire to work against the interests of their customers.
One paragraph in the press release on his appointment explains why many people believe Frank left – "With the spotlight continuing to shine on our brand, we need to be agile to meet the growing and fast-changing expectations of our customers while maintaining a clear focus on cost control."
Appointing someone from the car rental industry to a 'putting customers first' role in BA is, frankly, a bad joke. Apart from Avis Budget, Troy's career was spent at Unilever and Kimberly Clark – not well known luxury brands. He may be able to provide insight into the quality of the toilet paper in Terminal 5, however, so all may not be lost.