An update on Curve – you receive £10 credit when you are referred
Links on Head for Points may pay us an affiliate commission. A list of partners is here.
(EDIT: Curve has changed a lot since this article was published. Please do not rely on the information here. Instead, please click here to read our detailed 2019 Curve review, which includes a promo code for a free £5 credit when you sign up.)
On Thursday I ran a long article about Curve. This was, I think, the most-read article ever on HFP – it was certainly the most-read article on the day of publication.
Curve has a number of fascinating features. Most relevant for our market, it allows you to pay for anything where a MasterCard is accepted and have it recharged – as a purchase – to an American Express card.
Even cash withdrawals are recharged, as a purchase, to your Amex. I have been testing the card for a few days and I can confirm that this works perfectly.
Let me repeat this bit – you can buy something using the Curve card at a retailer which only accepts MasterCard, or even make a cash withdrawal at an ATM, and it will be re-charged to your American Express card (or a Visa or MasterCard) as a purchase. It will earn miles and count towards any sign-up bonus. It also works abroad, even on overseas cash withdrawals.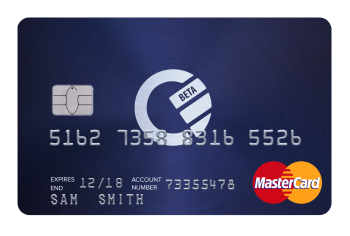 I have been taking part in the Curve pilot programme and I can confirm that the card does everything that it says.
The cost of the basic Curve card is £35. There is a £75 premium version but I don't know enough about the benefits to recommend it at this time. This is a one-off fee, not an annual one.
What I didn't know on Thursday is that, if you used my referral link to apply, you will receive a £10 credit into your Curve account. This means that the net cost of joining up is only £25 and not £35. The £10 is credited once you make the first transaction on your card.
If you haven't signed up and are still interested, you will find full details and my referral details in the article from Thursday.
My referral code, if it doesn't track automatically, is oqb4J. It is a letter and not a zero at the start.
Note that Curve is targetted at the business market and you should have some sort of freelance / self-employed / SME income or involvement (although not necessarily full-time) in order to apply.