Lesson learned – how I saved myself a £261 fine for no-showing on an IHG reward night
Links on Head for Points may pay us an affiliate commission. A list of partners is here.
This is a slightly embarrassing story because, let's be honest, I should know better.  However, I am running it because some people might learn something from it.
On Saturday night I had a room booked at a Central London Holiday Inn.  I won't name it because the hotel came good in the end and they were acting within the rules.
The room was for my brother and his family.  It was booked in January using a free night voucher from the IHG Rewards Club credit card.  The voucher itself was due to expire in February.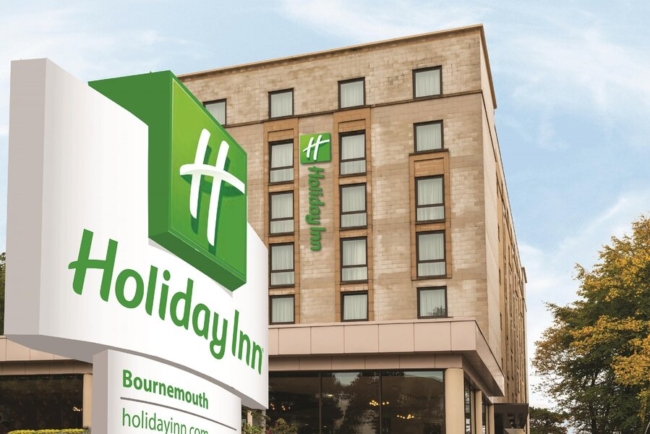 Unfortunately, between February and July, other important commitments came up and his London visit got delayed.  I couldn't – despite trying, both online and by phone – move the reward night because it was locked in the IHG system.  Because the original voucher had now expired any changes would lead to the voucher disappearing.
I decided not to cancel the room when he changed his dates two months ago.  After all, something might come up before the stay date and there was no upside to cancelling immediately – the voucher was lost anyway.
I then forgot about the booking.
On Sunday morning, I was idly playing with my phone around 9.45am when a notification from Amex popped up.  My card had been charged £261.
The hotel had invoked this clause which – to be fair – is in the rules of every IHG Rewards Club redemption you make:
Canceling your reservation before 4:00 PM (local hotel time) on Saturday, 2 July, 2016 will result in no charge. Canceling your reservation after 4:00 PM (local hotel time) on 2 July, 2016, or failing to show, will result in a charge of 1 night per room to your credit card.
I rang the hotel and they confirmed they had charged me £261 because I was a 'no show'.  They thought that I would get my points back in compensation, but of course I wouldn't – because it hadn't been booked on points, it was on a credit card free night.
I asked when their check out time was.  They said 11am.  I told them that I would be there before 11am to check in, which technically means that I would NOT be a 'no show'.
'You can't do that', said the hotel manager.  'You must check in on the day of arrival, before midnight.'  This is complete nonsense, of course.  I had booked a room from 2pm Saturday to 11am Sunday and, legally, I can check in whenever I want!  We discussed this for a while but he was adamant that he knew more about how hotels work than I do 😉 simply because he happens to run one.  I told him to call IHG ….
Irrespective of his view, I knew I had to check in before 11am to have any legal leg to stand on.  My wife and daughter had gone jogging.  I ordered a cab, threw my five year-old (still in his pyjamas) into the back and we sped off.  25 minutes later we were at the hotel.
To give the manager credit – and this is why I haven't named him or the hotel – he rang me whilst I was in the taxi to apologise.  He had spoken with IHG and they had told him he was wrong.  I was entitled to check in at any point until 10.59 am.  The hotel had been trigger happy in charging my Amex card for £261 – but, of course, that was my saving grace.  If the hotel had waited until 11am to charge me then I would have had to pay.
As it turned out, all was well.  The manager greeted me warmly, I checked in and he gave me a 2pm late check-out. My son and I played in the room for a bit, my wife and daughter joined us an hour later and we did some touristy stuff near the hotel.  The weather was kind and it all worked out well.
So …. the moral of the story is:
If you book a hotel free night using, say, an IHG or Hilton credit card free night voucher and you cannot make the stay, ensure you cancel the booking.  Don't ignore it simply because the voucher is not reusable!
What is not clear is why this penalty exists in the first place.  IHG is not the only chain to act like this.  If I do not turn up for a reward night, OK, I agree I should forfeit my points.  But how can the hotel justify charging me £261 (their fully flexible rate) as a no-show when – if I had shown – it would have got just $25 from IHG Rewards Club assuming occupancy that night was under 95%?
---
IHG One Rewards update – May 2023:
Get bonus points: IHG One Rewards is not currently running a global bonus points promotion.
New to IHG One Rewards? Read our overview of IHG One Rewards here and our article on points expiry rules here. Our article on 'What are IHG One Rewards points worth?' is here.
Buy points: If you need additional IHG One Rewards points, you can buy them here.
IHG One Rewards is offering an 80% bonus when you buy points by 7th June.
Want to earn more hotel points? Click here to see our complete list of promotions from IHG and the other major hotel chains or use the 'Hotel Offers' link in the menu bar at the top of the page.