Bits: Virgin / Tesco promo is live, Qatar increases IAG stake, last long-haul BA 767
Links on Head for Points may pay us an affiliate commission. A list of partners is here.
News in brief:
Tesco / Virgin Flying Club 20% bonus promotion is live
Over the weekend I wrote about what appeared to be a secret Virgin / Tesco 20% conversion bonus.
Emails went out yesterday confirming that the promotion is on.  You will receive a 20% bonus on all conversions of Clubcard points to Virgin Atlantic before 16th September.
Full details can be found on the Virgin Atlantic website here.
You will also receive 1,000 Virgin Flying Club miles if you activate auto-conversion on your Tesco account so that all future points are sent automatically to Virgin.  I do not recommend this as it is better to retain flexibility in how you use your Clubcard points.  However, nothing stops you cancelling the auto-conversion once the 1,000 miles have arrived.
My views on whether converting Tesco points is a good idea or not can be found in the article from Sunday.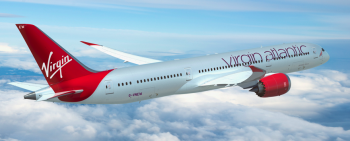 Qatar Airways increases its shareholding in IAG to 20%
On 28th July, Qatar Airways increased its shareholding in IAG, the parent company of British Airways and Iberia, to 20.01%.  Under EU law it is allowed to increase this as high as 49.9% if it wishes.
The airline stated:
While Qatar Airways' interest in IAG is purely financial, the increased shareholding reflects the strength of commercial and strategic ties between the companies and evidences the continued support for the ongoing strategy of IAG.
"The recent market valuation of one of the world's leading airline groups has provided what we believe is an attractive opportunity to increase our shareholding in IAG. We continue to be highly supportive of IAG's strategy and management team and we do not intend to increase our percentage shareholding further unless there are material changes to the current situation," said Akbar Al Baker, Group Chief Executive of Qatar Airways."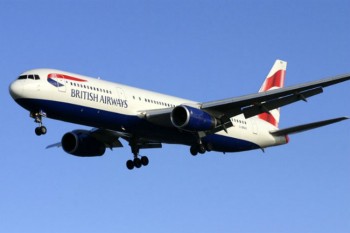 Final British Airways Boeing 767 long-haul flight completed
On Sunday, flight BA229 to Baltimore became the final long-haul British Airways flight to be operated by a Boeing 767.
The remaining Boeing 767 aircraft (photo above), which have a short-haul seating configuration, will be phased out during 2017.  The cost of refurbishing the long-haul aircraft was deemed prohibitive and the running costs are high.  The long-haul aircraft are not being sold immediately, however, and may still pop up on routes such as Istanbul, Athens or Larnaca as cover from time to time.
Air Canada, United, American and Delta, among others, are still flying the 767 to and from the UK so it will be a long while before they disappear for good.