American Express Platinum gained a new benefit yesterday, albeit indirectly – I doubt the people at American Express even knew it was coming!
Singapore Airlines Krisflyer and Shangri-La Hotels Golden Circle announced a new partnership called Infinite Journeys.  Before I explain why this is interesting to UK residents, let me outline the key benefits:
Shangri-La Golden Circle Jade and Diamond members receive:
a one-year status match to Krisflyer Elite Silver
a fast-track path to Krisflyer Elite Gold if they take three Singapore Airlines or SilkAir flights (Jade) or one Singapore Airlines or SilkAir flight (Diamond) within four months of registration
Singapore Airlines Krisflyer PPS Club and Elite Gold members receive:
a one-year status match to Golden Circle Gold status and promotion to Jade status after just one stay at a Shangri-La group property
All Shangri-La Golden Circle and Krisflyer members receive:
a 25% bonus (1:1.25) when converting points to Krisflyer miles
the ability to convert Krisflyer miles into Golden Circle points at 12:1
500 Krisflyer miles as well as Golden Circle points when staying at any Shangri-La group hotel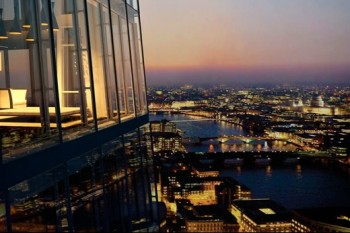 So, why should this interest me?
Earlier this year, American Express Platinum added Shangri-La Golden Circle Jade status to its list of permanent benefits.
The other hotel benefits of Amex Platinum are:
Gold in Starwood Preferred Guest
Gold in Club Carlson
Gold in Hilton HHonors
Gold in Melia Rewards
This means that you can use your free Shangri-La Golden Circle Jade status to instantly match to Krisflyer Elite Silver.
Unfortunately, the benefits of Krisflyer Elite Silver are not huge:
25% bonus KrisFlyer miles on actual miles flown
Priority reservation waitlist
Priority airport standby
Waived or discounted service fees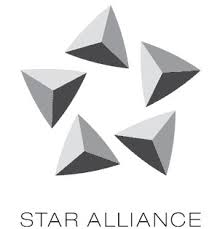 Is Star Alliance Silver status rubbish?
Yes.  Take a look at this fancy website which outlines the, erm, non-benefits of having Silver status.
The big difference between Star Alliance mid-tier status and oneworld mid-tier status is lounge access.   oneworld gives it, Star Alliance does not.  You won't be getting in any lounges with Krisflyer Elite Silver.
You also need to remember that this is a one year, one-off match.  If you don't have any plans to fly on Star Alliance in the near future, there is no point.
The real value is in getting Star Alliance Gold status for taking three Singapore Airlines or SilkAir flights.  By coincidence, there is still an easy way of doing this.
Singapore Airlines – but only until 30th October – flies from Manchester to Munich and vice versa.  You could this trip twice (well, one and a half times is enough) and trigger your Star Alliance Gold status.
However, even that would cost you £250 in economy flights.  If you had a lot of Star Alliance flying planned it would be worth it but I doubt many people fall into that category.
If you had any Singapore Airlines flights planned anyway for the next year or so, however, it is worth trying to fit this match into your plans.  That means applying for American Express Platinum, getting your Shangri-La Jade status and then – within four months of your Singapore Airlines flight – triggering the match to Krisflyer Silver.
In reality, this benefit is not going to be worth a huge amount to most people but, for some, it will work out nicely.
Final question …. is it worth linking your Shangri-La Jade and Singapore Airlines accounts in order to get Shangri-La points?
This is a tricky one.  American Express points convert at 1:1 to Singapore Airlines.  This means that you can indirectly earn Golden Circle points at the rate of 12 American Express points to 1 Shangri-La point.
Is this worth it?  Not really.  Your average Shangri-La hotel (ie Dubai, Doha, Singapore) is 5,000 to 6,500 Golden Circle points per night.  That would requires (x 12) 60,000+ Membership Rewards points per night!  That doesn't make sense unless rooms rates are well above £400.
On the other hand, a $100 dining voucher – which can be used at The Shard in London – is 1,000 Golden Circle points.  This isn't totally terrible.  You are converting 12,000 American Express points into 1,000 Golden Circle points into $100 (£76) of food.  That is 0.6p per Membership Rewards points which is better than redeeming Amex points for gift cards (0.4p to 0.5p) if you don't want airline or hotel points.
Of course, if you have any Singapore Airlines miles about to expire then this new partnership is a good way to salvage some value.
Full details of the new Infinite Journeys tie-up can be found here.
(Want to earn more miles and points from credit cards?  Click here to visit our dedicated airline and hotel travel credit cards page or use the 'Credit Cards Update' link in the menu bar at the top of the page.)