In my article yesterday, I outlined 'the facts' of the Marriott Rewards loyalty scheme. This article is my personal opinion, highlighting areas where I think you might want to focus.
Important:  Marriott bought Starwood Hotels & Resorts in 2016.  From 2018, Marriott Rewards and Starwood Preferred Guest will be merged into a new combined programme.  This article covers the existing Marriott Rewards programme only.  However, you can transfer Marriott points into Starwood Preferred Guest (at a 3:1 ratio) and vice versa so you should also look at SPG redemption options.
Clearly not every aspect of the current Marriott and Starwood schemes will survive the transition to a combined programme.  You should bear this in mind if you consider working towards a major redemption such as a Marriott Travel Package.
The 10-second summary:
Strong points – big global network, decent benefits for Gold and Platinum members, good value 'travel package' rewards, Starwood merger brings more luxury hotels and free Gold status via Amex Plat and a UK credit card
Weak points – very high number of nights required to achieve Gold or Platinum, regular promotions unexciting, hotels generally uninspiring, few aspirational resort hotels unless you move your points to Starwood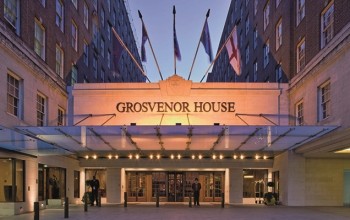 The longer version:
Ignoring the positive impact of the Starwood acqusition, Marriott Rewards has not, in general, excited many people. It isn't entirely clear why.  It could be the utilitarian nature of the majority of the hotels, it may be the lack of luxury properties (Ritz-Carlton is generally kept separate, and that is still relatively small).  It may be the relatively unexciting promotions they run.  Perhaps they feel they don't need to try very hard when they have a hotel on every street corner.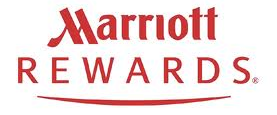 What IS true is that, unless you manage to hit the (crazy) 50 nights a year required to reach mid-tier Gold status, there is not a lot in it for you.  The good news is that you can now get Gold status for free by applying for an American Express Platinum charge card, getting the Starwood Preferred Guest Gold status that comes with it and using that to upgrade your Marriott account.
Silver status has modest benefits, and the lack of bonus point promotions means that you will struggle to earn a lot points.  That said, going forward, the ability to earn via the Starwood credit card and conversions of American Express Membership Rewards points to Starwood Preferred Guest (and onward to Marrott Rewards) now makes point accumulation easier.
Marriott doesn't have 'cash and points' awards, so you need a higher amount than other programmes to make your first redemption which must be 'all points'.  What IS good is that many hotels let you book, online, better rooms for a small cash surcharge plus the standard number of points.  We are doing this to get a Junior Suite at the JW Marriott Venice in August.
The conversion rates to airline miles are also skewed against smaller conversions – you get a substantially better deal for converting larger amounts.
For heavier stayers, Marriott Rewards becomes more interesting. Perhaps that is actually the point. Reach Gold and you are guaranteed lounge access (where available) and an upgrade. At Platinum level, you are earning 15 points per $1. The lifetime status requirements are achievable given a few years of heavy stays.
Travel Packages are the way to go
When it comes to redeeming, the Marriott travel packages – combining both airline miles and hotel nights – are a VERY good deal. 390,000 points would get you 7 nights in a top-tier Category 9 hotel (worth around £2,500 if you choose well) and 120,000 Avios points, worth a further £1,000.  I wrote about those here.  I hope these survive the launch of the new combined Marriott / Starwood scheme next year.
(Marriott does not have much in the way of beach or resort hotels, though, so it is not necessarily straightforward to find somewhere you want to redeem for 7 nights.)
A Platinum member would need to be spend $26,000 to achieve this – less, in reality, as a heavy stayer would get bonus point offers as their targeted quarterly promotion. $26,000 is around £20,000, so getting around £3,500 of value back is pretty decent.
That said, apart from the higher points bonus (50% vs 25%), the difference between Platinum and Gold is modest – although arguably the step-up from Gold to Platinum (50 nights to 75) is also relatively small.
Book a reward night even if you have zero points
The other thing I love about Marriott Rewards is that you can book a reward stay even if you don't have the points in your account.  This means that you can secure your room now and then plan the mix of hotel stays, credit card sign-ups etc required in order to get the points.  You have until 8 days before arrival to get them into your account.
High-end options are improving
The other reason I have been paying more attention to Marriott Rewards recently is the improved number of high-end hotels on offer.
The new Marriott 'Autograph Collection' came first.  Autograph is a group of independent luxury hotels who have agreed to use Marriott for sales and reservations and also issue and accept Marriott Rewards points.  I have been impressed by the calibre of some of the participating hotels.
The Starwood merger will also deliver a lot of upmarket properties including the St Regis and Luxury Collection chains.  Redemptions at the best Starwood properties are currently disproportionately expensive at 35,000 SPG points per night – this might fall when the new programme is launched.  Even the best Ritz-Carlton hotel only costs 70,000 Marriott Rewards points which is equivalent to just 23,333 Starwood points.
Conclusion
Marriott Rewards must be doing something right because very heavy stayers are very supportive of the programme.  These people can generate enough points to unlock the value in the travel package redemptions.
Historically I have tended to find more exciting properties (both for earning and redeeming) elsewhere.  If they don't mess it up, the new combined Marriott / Starwood loyalty programme could be a stronger focus for me.
(Want to earn more hotel points?  Click here to see our complete list of promotions from the major hotel chains or use the 'Hotel Promos' link in the menu bar at the top of the page.)