I wrote on Tuesday about the interesting new partnership between Heathrow Rewards, the Heathrow Airport shopping loyalty scheme, and hotel booking site Rocketmiles.
What is Rocketmiles?
Rocketmiles – if you are not familiar with it – is a similar website to PointsHound, Agoda and Kaligo.com.  You can earn airline miles and other loyalty points, in a wide variety of schemes, when you book your hotel stays via rocketmiles.com.
The one downside of Rocketmiles is that your stays will be treated as 'non-qualifying' by the hotel.  This means that you won't earn points in the hotel's own loyalty programme and you probably won't get your status benefits either.  Rocketmiles, Kaligo.com etc are best used when booking a stay at an independent hotel or at one where you don't actively collect their points.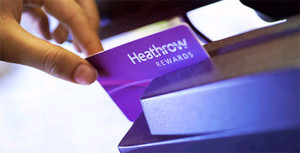 Before I get to this new deal, let me repeat why I like this new partnership.
Why is this new Heathrow Rewards partnership interesting?
Usually, when you earn miles via Rocketmiles, they are sent directly to the partner of your choice – Avios, Virgin Flying Club, Etihad Guest etc.
However, if you credit to Heathrow Rewards instead you will get substantial extra flexibility.
Why?  Imagine a hotel stay booked via Rocketmiles which would earn 3,000 miles or points.  Send those to Avios and you get 3,000 Avios.  Send those to Heathrow Rewards and you would have the choice of:
3,000 Avios
3,000 Virgin Flying Club miles
3,000 Etihad Guest miles
3,000 Emirates Skywards miles
3,000 Miles & More miles
£30 Heathrow Airport shopping voucher
£60 Heathrow Airport parking voucher
…. and you could even mix and match across the various redemptions.  You can leave your points sitting in Heathrow Rewards until you are firm about where you need them.
Lufthansa Miles & More is not a Rocketmiles partner because Lufthansa runs its own clone site called Miles & More Hotels.  The Heathrow Rewards partnership now allows you to pick up Miles & More miles via Rocketmiles for the first time.
There is also the opportunity for a transfer bonus
Heathrow Rewards has been running some aggressive transfer bonuses recently.  We have recently seen, for example:
100% bonus on redemptions for Heathrow shopping vouchers
50% bonus on transfers to Virgin Flying Club
50% bonus on transfers to Avios
100% bonus on transfers to Miles & More
Even if your only interest from Rocketmiles is earning, say, Avios points, it may well make more sense to credit your stays to Heathrow Rewards and wait for a transfer bonus.  If there is no bonus, you can still convert at the standard rate and you aren't any worse off.
You can learn more about the partnership on the Heathrow Rewards website here.

For TWO DAYS ONLY – get 3,500+ Heathrow Rewards points with your first Rocketmiles booking
Via this special link, you will earn 3,000 bonus Heathrow Rewards points, on top of at least 500 base Heathrow Rewards points, when you make your first booking through Rocketmiles.
You must book by Friday night although the stay can be at any point in the future.  There is no minimum spend.
Think this through.  You will pick up 3,500+ Heathrow Rewards points which – at the very worst – you can, at a time of your choice, move into either 3,500 Avios, Virgin, Lufthansa, Etihad or Emirates miles.  You could also take a £35 Heathrow shopping voucher or a £70 Heathrow parking voucher.
However ….. if Heathrow Rewards keeps running transfer bonuses ….. you would get somewhere between (as a minimum) 5,250 and 7,000 airline miles depending on the size of the bonus when you transfer!  Alternatively, if they repeat the recent '100% bonus on conversions to Heathrow shopping vouchers' offer, your 3,500 points would be worth £70 to spend at Heathrow.
And, with no minimum spend, you could do this on a £50 hotel room if you can find one!  I did a quick check on Sheffield for early July and found the Jurys Inn at £65 with 3,500 Heathrow Rewards points earned.  Even without a transfer bonus, you could redeem those points for a £70 Heathrow Airport Parking voucher and be in profit.
The special booking site is here.  Remember to select Heathrow Rewards as your earning partner.   You need to book by Friday and be a first time Rocketmiles customer.
PS.  Don't forget, before you book, that there is also a valuable Kaligo.com offer at the moment.  You will receive 5,000 Avios with £500 of cumulative spend or 10,000 Avios with £1,000 of cumulative spend when you book before 11th July – your stays can be later.  Details are in this HFP article.
(Want to earn more Avios?  Click here to visit our home page for the latest articles on earning and spending your Avios points and click here to see how to earn more Avios from current offers and promotions.)