It is time for our monthly round up of what is coming and what is going in the world of UK airline and hotel credit card sign-up deals.
Our updated directory of all 22 UK travel credit cards can be found by clicking the 'Credit Cards' tab at the top of the site or – for email, Flipboard, Apple News or mobile readers – by clicking here.  This article is a summary of the recent changes, and will hopefully be a useful starting point for new readers.
What's changed this month?
The main development last month did not involve a new bonus.  It was American Express losing the first round of its legal challenge to stop the British Airways American Express having its fees to retailers capped at 0.3%.  This would have long term repercussions on the benefits that Amex could afford to give cardholders.  My very long article discussing this is here if you've got a cup of coffee handy.
We lost another credit card last month.  Lloyds Bank pulled its Choice Rewards cards, which came as an Amex and MasterCard double-pack.  This card offered Avios points alongside various other reward options, but it was not 'best in class' by any means and won't be missed.  I doubt many readers had one.
These are the most interesting special offers currently running:
In June, MBNA scrapped its existing American Airlines cards (free, a dual Amex / Visa package) and replaced them with something completely different, together with a bonus which ends soon.
The American Express card has gone.  You now have a package which looks like this:
£70 annual fee
15,000 American Airlines miles for signing up by 22nd August (likely to drop to 5,000 miles)
an excellent 1.25 miles per £1 spent
Visa only
Full details, and my view on whether to apply, are in this article here.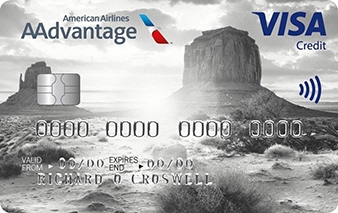 In other news:
British Airways is still running an improved sign-up bonus on its two British Airways American Express cards.  No closing date has been given for this deal.
There is a slight tweak this time.  The Premium Plus card is back to 25,000 Avios for signing up.  The free BA Amex, however, is only up to 5,000 Avios from the usual 3,000 Avios – this is usually increased to 9,000 Avios.
I would guess that Amex is trying to encourage more people to take the Premium Plus card by widening the gap in the sign-up bonus.  Frankly, you shouldn't get the free BA Amex if you are planning to earn the 2-4-1 Avios flight voucher – this article explains why.
Tesco is offering a £50 Tesco gift card if you sign for the Tesco Premium Credit Card before the end of August.  My review of the card is here.  If you convert your Clubcard points from purchases into Avios it works out at 0.6 Avios per £1 which is very good for a Visa or MasterCard.  My full article on the deal is here.
Finally, the additional bonus points on the HSBC Premier credit cards end on 31st August.  The £195 World Elite MasterCard is currently at 90,000 points (45,000 Avios or other miles) although 20,000 Avios of this is only paid after a year and only if you have spent £12,000.  The free HSBC Premier card does not usually have a bonus but currently offers 10,000 points (5,000 Avios when converted).  The snag is that qualifying for HSBC Premier is very difficult – see my full article here.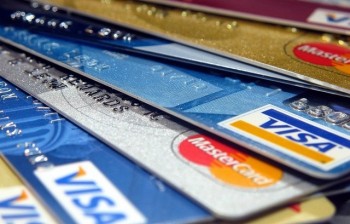 What are the best travel credit card sign-up deals this month?
If you are looking to apply for a new credit or charge card, here are my top recommendations based on the current sign-up bonus. The American, Tesco and British Airways offers are special deals whilst the Amex cards are consistently strong offers.
These deals are listed in no particular order and their position on the list is not a sign of how good or bad the offer is.
British Airways American Express
For an unspecified period, the bonus on this free card increased from 3,000 Avios to 5,000 Avios.  My full review of the card is here.  You can apply here.  Representative APR 22.9% variable.
British Airways American Express Premium Plus
For an unspecified period, the bonus is increased from 18,000 Avios to 25,000 Avios.  Note that the annual fee increased last year from £150 to £195.  I wrote a full review of the British Airways Premium Plus card here.  You can apply here.  Representative APR 76.0% variable including £195 fee based on a notional £1200 credit limit.
Until 31st August, you will receive a £50 Tesco gift card for signing up.   Other benefits include full travel insurance for you and your immediate family and 5000 bonus Clubcard points when you spend £5,000 in Tesco, including fuel, during your card year.  You earn 0.25 Clubcard points per £1 spent which means 0.6 Avios or 0.625 Virgin Flying Club miles.  You can apply here.  Representative APR 56.5% variable, including the fee, assuming a £1200 credit limit.
American Airlines AAdvantage Visa
This new card, launched in June, carries a £70 annual fee but earns a whopping 1.25 American Airlines miles per £1. There is a sign-up bonus of 15,000 miles, triggered when you spend £1,500 within 90 days.  This is a special offer which runs until 22nd August. Representative APR 38.4% variable including fee based on a notional £1,200 credit limit.
The sign-up bonus on this card is 30,000 American Express Membership Rewards points.  You need to spend £2,000 in 90 days to trigger the bonus.
Your points can be transferred into various airline and hotel programmes.  You could get 30,000 Avios, 30,000 Virgin miles, 60,000 Hilton points, 90,000 Carlson points, 2,000 Eurostar Frequent Traveller points etc etc.
You receive a pro-rata refund on the £450 fee when you cancel the card and you will retain most of the benefits – Starwood Gold (which you can instantly match to Marriott Gold), Carlson Gold, Hilton Gold, Melia Gold and Shangri-La Jade – for the rest of the year even after you cancel. The Amex Platinum benefits package is extensive, though, and once you've got it you might find the numbers add up for you. I have had one for 15 years.
My full review of the Amex Platinum card is here. Amex's own home page is here.
American Express Preferred Rewards Gold
This is currently an outstanding deal which is showing no signs of going away. You pay no fee for the first year and earn 20,000 Membership Rewards points (see here for what 20,000 MR points can get you – 20,000 Avios points for a start!).  You need to spend £2,000 in 90 days to trigger the bonus.
If you are new to this hobby, I would make this your first American Express card.  One benefit of earning American Express points is that you only need to transfer them to an airline or hotel scheme when you are ready to redeem – there is no risk of being caught out by devaluations!
My full review of Amex Gold is here. The Amex home page to apply is here.
Whilst it has no sign-up bonus, the no-fee Tesco Clubcard MasterCard remains the best free Visa or MasterCard for earning Avios for 95% of people (the HSBC Premier cards are better but this has very strict criteria for signing up).  You receive 0.3 Avios per £1 if you convert your Clubcard vouchers into Avios.  There is also the potential to use the points for Virgin miles or a totally different Clubcard Boost deal.
0.3 Avios per £1 is still not great unless you assume that there will be occasional conversion bonuses – and the nasty 'rounding down per transaction to nearest £8′ rule means that you will get less than 0.3 Avios is reality.  They are a good bet if you want a long interest free or balance transfer period however.  There are various versions of the Tesco card but the best are:
Low rate card (representative APR 5.9% variable) or
30 months interest free period on all purchases (representative APR 18.9% variable) or
0% interest on balance transfers for 40 months (representative APR 18.9% variable)
Bonus on small business cards
Head for Points focusses primarily on personal cards. However, if you are a sole trader or run a very small business, you may also want to check out the American Express Platinum Business Card and the American Express Gold Business Card. There is currently a 20,000 points (= 20,000 Avios) bonus on the Gold Business card and a 40,000 points (40,000 Avios) bonus on the Platinum Business card.
(Want to earn more miles and points from credit cards?  Click here to visit our dedicated airline and hotel travel credit cards page or use the 'Credit Cards Update' link in the menu bar at the top of the page.)
Disclaimer: Head for Points is a journalistic website. Nothing here should be construed as financial advice, and it is your own responsibility to ensure that any product is right for your circumstances. Recommendations are based primarily on the ability to earn miles and points and do not consider interest rates, service levels or any impact on your credit history.  By recommending credit cards on this site, I am – technically – acting as a credit broker.  Robert Burgess, trading as Head for Points, is regulated and authorised by the Financial Conduct Authority to act as a credit broker.