Links on Head for Points pay us an affiliate commission. A list of our partners is here.
In my article yesterday, I outlined 'the facts' of the Hilton Honors loyalty scheme. This post is my personal opinion, highlighting areas where I think you might want to focus.
The 10-second summary:
Strong points – best mid tier status of any scheme (free breakfast and a 'preferred' room of some sort with Gold), good UK coverage, strong pipeline of new openings across Conrad, Waldorf Astoria and Hampton, Amex Membership Rewards partner, Hilton Auctions looking promising, long-running status match, guaranteed lounge access for Diamond members
Weak points – some UK Hilton-branded hotels dated, no Hilton credit card at present, regional differences in how status members are treated, earning rates to be cut for many in April 2018 and stay-by-stay miles earning eliminated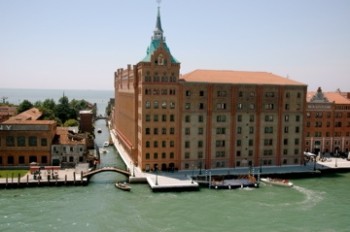 The longer version:
Let's hit the good points first. Hilton Honors offers the best mid tier status of any of the hotel schemes. Once you have a Hilton Honors Gold card, you will receive free continental breakfast and a 'preferred room' of some sort at most – not all – of the Hilton brands.
You can status match your existing mid-tier hotel card and get upgraded for 90 days, with an extension if you hit a stay target. Hilton Gold is also free if you hold an Amex Platinum charge card.
I am impressed with the way that the portfolio has been refreshed in recent years. We have seen impressive new upscale Conrad and Waldorf Astoria hotels and decent Hampton budget properties. I would rank Hampton above Holiday Inn Express and indeed most Holiday Inn properties.
The core Hilton brand is also seeing a resurgence with impressive new openings such as Tallinn and Paris Opera which we have reviewed. The Curio brand, which is attracting leading independent hotels to sign with Hilton, is also looking promising – here is our review of Gran Hotel Montesol, the boutique luxury Ibiza hotel and here is our review of the Boston property.
There are still some identity issues in the portfolio.  I defy anyone to explain the difference between a Conrad and a Waldorf Astoria. Why is the very nice Venice hotel branded as Hilton? Why is there no real distinction in the UK between Hilton and DoubleTree? Indeed, why are UK DoubleTree properties superior to Hilton when the opposite is meant to apply?
There are also variations in how status members are treated. Due to the huge number of people holding Gold status in the US via credit card offers and the like, you won't get much from a property there. On the other hand, a Gold travelling in Asia can often do very well for upgrades and benefits.
I was happy to move across a slug of Amex Membership Rewards points at 1:2 when a suitable redemption opportunity came up in Tokyo last year. I got almost 0.5p per point which meant almost 1p per Amex point, which is very good.
The Hilton Auctions 'redeem points for experiences' scheme continues to improve. It isn't yet on a par with SPG Moments but it might still get there.
If you've got Hilton Gold and you avoid staying at the most dated UK Hilton properties, you will probably have a decent stay.
Interestingly, top-tier Hilton Diamond status is generally seen as having only modest value. Unless you stay at hotels with a lounge, where you are guaranteed access, you get little extra at most places than a Gold. A better strategy may be to secure your Hilton Gold requalification and then focus on achieving mid-tier status with another chain.
How did the 2017 redemption changes impact Hilton Honors?
In the short term, everything is OK.
Hotels which were disproportionately expensive as a redemption are now cheaper, and you will get something between 0.33p and 0.45p per point
You can mix cash and points depending on how many you have
The cap on the maximum number of points needed for a redemption means that most hotels are cheaper or the same price as before
But the 2018 changes are coming ….
What Hilton Honors will do next, from April 2018, is more aggressive:
reduce points earning for Blue and Silver members
increase points earning for Gold and Diamond members who stay at least 40 nights per year (the changes are neutral if you stay under 40 nights)
remove the option to earn airline miles alongside points from your stays
Full details can be found on hilton.com on this page.
There is a trend in the airline miles sector to give more rewards to big spenders and reduce benefits for the rest.  We saw this with the last set of Avios changes in 2015, where discounted economy tickets went from earning 1 x miles flown to just 0.25 x miles flown.  Hilton is moving the same way.
What Hilton seems to be doing is:
reducing what it spends on points for infrequent guests (does this mean the hotels pay less to Hilton Honors too?) and
by stopping 'points and miles', reducing the amount of cash flowing out of Hilton Honors into the pockets of the airlines
What I don't quite understand is where this fits in with Hilton's big 'book direct' campaign.  For a Silver or base member, who gets no real status benefits and who is now seeing his or her points cut and their ability to earn miles removed, why should they book direct?  If the price is the same then Hotels.com Rewards – which effectively offers you 10% of your spend back in free nights as I explained here – looks attractive now.
At the same time, Hilton has clearly decided that it wasn't doing enough to keep members loyal once they had their Gold or Diamond requalification in the bag.  There are now three reasons to keep going: extra bonuses for doing 40+ nights, elite rollover nights and the ability to give status to a friend.
The other UK-specific change recently is the removal of the Visa credit card to new applicants.  This was my favourite 'starter card' for newcomers to miles and points and it was a shame to see it go.  Hopefully we will see a new product at some point in the next year.
Conclusion
Decent new hotel openings and the ease with which you can now obtain Hilton Gold (via a status match or from Amex Platinum) means that I am more positive about the company than I was two years.
The 2017 changes were, in general, an improvement and so far the company has not – in the main – been quietly increasing the points caps on each hotel.  The 2018 changes coming soon are disappointing but will have little impact on the status members who make up a large part of our readership although the loss of occasional lucrative mileage promotions will be a shame.
(Want to earn more hotel points?  Click here to see our complete list of promotions from the major hotel chains or use the 'Hotel Promos' link in the menu bar at the top of the page.)
Click here to join the 13,000 people on our email list and receive the latest Avios, miles and points news by 6am.