Holiday Tips 2 – earning Avios points or other miles when ordering foreign currency
Links on Head for Points may pay us an affiliate commission. A list of partners is here.
This is the second part of our 'Holiday Tips' series, covering ways of earning miles and points from every aspect of your holiday planning.  The article yesterday covered earning Avios and other miles from car rentals.
Even if you do decide to pay for the majority of your holiday costs by credit card, you will still need some foreign currency to tide you over.
In general, I avoid getting foreign currency from a Bureau de Change and simply use a cash machine at my destination. The overall cost is unlikely to be worse than using a bureau and it is far easier.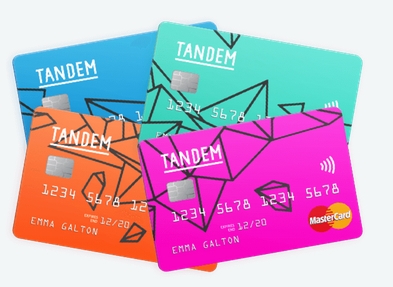 That said, you are taking a gamble when you do this, especially if you need money for a taxi.  I remember spending ages in Berlin Tegel a few years ago trying to find a cash machine – it was especially galling as the taxi rank was directly outside passport control.  I also had trouble in Boston last year when the sole ATM in my part of the arrival area was empty.
You don't need to order foreign currency – you can get it for free from an ATM
For many years, the Halifax Clarity credit card was your best choice if you wanted to avoid FX fees on cash withdrawals from ATMs abroad (most other 'no FX fees' cards still charge 2.99% on ATM transactions) – although you will pay interest from the date of withdrawal.  Representative APR 19.9% variable.
The most attractive today, however, is the Tandem Cashback Credit Card.  As long as you are happy dealing with an online-only card company, you can't beat their package – no annual fee, no FX fees AND 0.5% cashback on all spending.  Representative APR 18.9% variable.
For Summer 2019, the new offer on the Virgin Atlantic Credit Cards is worth a look.  Apply before 30th August and you get 0% FX fees on 'in person' overseas transactions until 30th November.  Importantly, you earn Virgin Flying Club miles as usual – 0.75 per £1 on the free card and 1.5 miles per £1 on the paid.  Full details and the application form are here.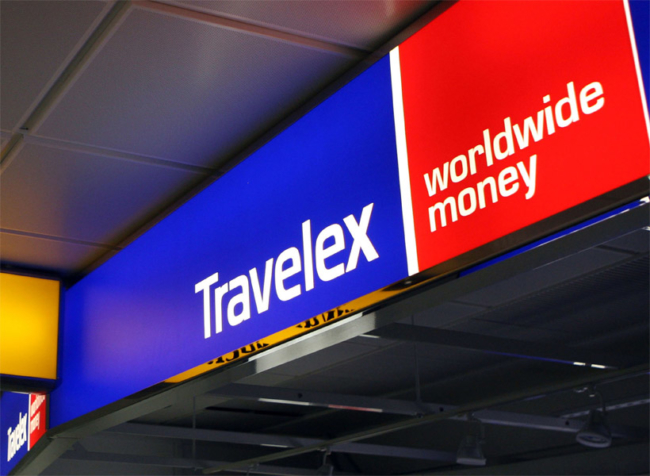 How to earn Avios or Virgin miles if you do want to pre-order foreign currency
You can earn Avios points when you pre-order foreign currency via the Travelex website for collection at the airport or delivered.
The webpage you need is here.   This drops you straight into the currency calculator.   Don't go via the Travelex homepage as there is no option there to add your Avios account details.
Travelex lets you pre-order over 40 currencies and collection is available with as little as four hours notice.  This is what you need to know:
You collect 1 Avios for every £1 when exchanging over £300
You collect 1 Avios for every £2 when exchanging below £300
You must pre-order via the Travelex website here, for airport collection, for Travelex store collection or delivery
Home delivery is free if you exchange over £600, chargeable if you exchange less
'Click and collect' is free if you exchange over £300, chargeable if you exchange less
Avios will be added within 14 days of collection or delivery
It is good to see that pre-ordering is available.  The walk-up exchange rates at Heathrow are, frankly, shocking and you should never exchange money without ordering in advance.  You will receive a substantially better rate this way.
The special Avios / Travelex ordering page is here.
If you order your currency from Travelex for collection at Heathrow, you should see if you can also earn Heathrow Rewards points on foreign currency transactions.  You will receive 1 point for every £10 you exchange and they convert 1:1 into Avios.  It isn't clear if you should earn points on pre-ordered currency but they will accept your number much of the time.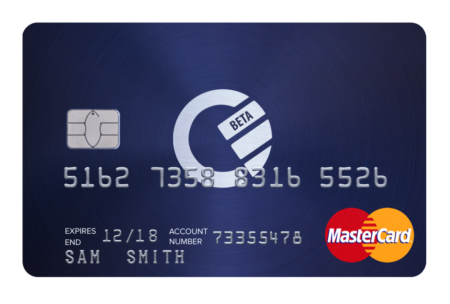 Using an ATM abroad?  Earn Avios via Curve card
If you don't have a card which allows 0% FX cash withdrawals, try Curve.  Curve is a Mastercard-branded product which recharges your spending or ATM withdrawals to any linked Visa or Mastercard product.
One benefit of Curve is that it only charges 0% Monday to Friday on overseas transactions (weekend fees vary by currency) compared with 3% on most credit and debit cards.
You can therefore earn points on your underlying payment card, say the Virgin Rewards+ Mastercard, as usual but you are saving 66% on the FX fee.
Curve can also be used for making ATM withdrawals in the UK and abroad, and the first £200 withdrawn per month attracts no handling fee.  All cash withdrawals are treated as a PURCHASE on the underlying credit card so £200 withdrawn from an ATM in Germany and recharged to a, say, a Lloyds Avios Reward Mastercard (no longer available to new applicants) would earn you Avios.
You can withdraw £200 per month on a Curve Card from an ATM, recharged to a credit card, for free.
Curve will pay you £5 for trying the card, which is free.  Full details of how Curve Card works, and the 'free £5' code, are in this article.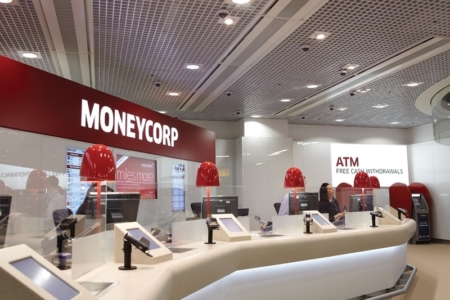 Earning miles buying currency at Gatwick and elsewhere
If you would prefer to earn Virgin Flying Club miles with your foreign currency purchases, there is an option for that too.
Moneycorp, which has a strong presence at Gatwick, gives Virgin Flying Club miles on pre-ordered currency.  This is a good option as you benefit from the convenience of collecting at the airport plus the substantially better rates available for pre-ordering plus 1 Virgin Flying Club mile per £1 exchanged.  Details can be found on the Flying Club website here.
You can also pre-order currency and earn Virgin Flying Club miles for collection at Moneycorp desks at Stansted, Southend, Bristol and Southampton or from their counters in Central London.  You don't need to be flying from Gatwick.
If you have the new Virgin Atlantic Reward or Reward+ credit cards, you could also link the Visa card to a Curve Card and earn miles on ATM withdrawals abroad.
Conclusion
Unless you are spending your employers money, you should always focus on price and / or convenience, whichever is more important to you, when buying foreign currency.  Treat the miles as an extra bonus but don't be solely driven by them.
As I said above, we tend to use very modest amounts of cash when travelling.  It is a long time since I used an FX counter (except when changing money back afterwards) and I am happy to rely on ATMs at my arrival airport via my Curve card.  Convenience wins out.   If you do prefer to pre-buy, however, the good news is that Avios are available via Travelex.