How you can do what I did and book a £205 Economy return flight to Sydney at noon today
Links on Head for Points may pay us an affiliate commission. A list of partners is here.
Qantas turned 99 last weekend and, to celebrate its 100th year, is running a special promotion.  A select few can fly to Sydney for £205 return.
20 tickets will be sold at noon each day from Monday to Friday this week.
There is also a broader sale running although we now know it is limited to only economy fares – more on that below.
At least 50% of the seats on Monday went to Head for Points readers.  Two went to me.  I expect stiffer competition now as word will have got out.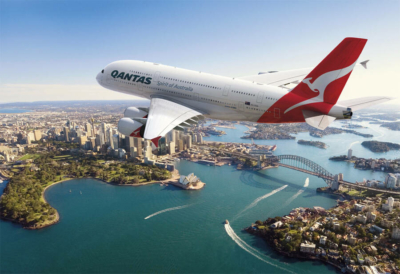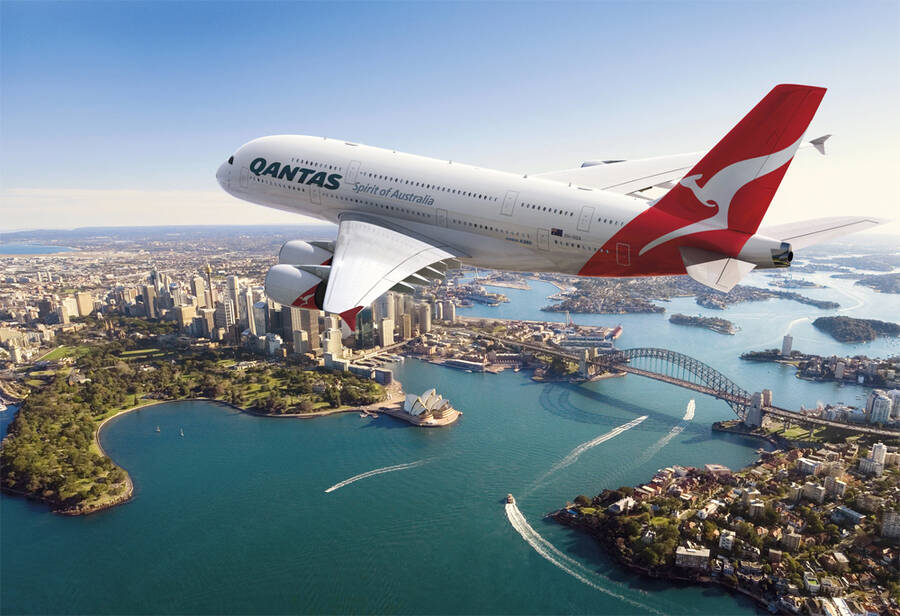 100 London – Sydney 'Golden Tickets' will be sold for peanuts
The biggest discount is to be had on 100 Qantas Golden Tickets.  These are extremely discounted economy fares between London and Sydney.
20 Golden Tickets are being released at 12 noon (UK time) every day this week, Monday to Friday. They are for travel on certain Qantas flights only between London and Sydney, with different outbound dates available each day. 
On Monday, tickets were not available for booking until 12:15, so don't give up if you see nothing at 12 on the dot.  As the week has gone, however, Qantas seems to have got more punctual.
The Golden Tickets are in theory being sold for £205 although they are actually showing up at £195.  Qantas is essentially reducing the fare component to zero, with the remaining the usual Air Passenger Duty for economy flights. £195 to Sydney return, even in economy, is obviously a steal if your body can handle the direct flight – note that there is no option to add a stopover in Singapore.
The tickets are fairly inflexible, as you would expect:
They are valid only on flights QF1 and QF2 from London to Sydney (these are the A380 flights via Singapore).
No stopover permitted
No changes permitted
Non-refundable
No name changes permitted
Qantas.com only
Interestingly, the tickets DO accrue Qantas miles and status. You will earn 140 Status Credits and 12,400 Qantas Points in fare class E. Unfortunately, it looks like you will earn ZERO Avios and tier points if you use a BA Executive Club number, so it's best to just open a Qantas account. A quick search on wheretocredit.com suggests no other oneworld airline programs credit for 'E' class either.
Booking information and travel dates will be announced at noon each day on the Centenary Sale page, together with the complete terms and conditions.
The tickets aren't as difficult to get as you might think, although word will probably have around by Tuesday.  We know a few readers picked up tickets, and I myself got two.  Signing up for the Qantas frequent flyer program speeds up the booking process and makes it less likely that someone else grabs your seat before you can click 'Pay'.  Make sure you are logged in at noon and that your credit card details are in your profile.
Economy Sale
The accompanying Centenary Sale is economy-only, which is a bit of a bummer!  Let's hope there will be a separate premium fare sale during the centenary year.
The lead in prices are £699+ for flights to Sydney, Perth and Melbourne. Unlike the Golden Tickets the fare rules are a little more relaxed, since you'll be able to take one stopover in each direction. You must stay a Saturday or at least 3 days.
You will be able to see all the terms and conditions on the Centenary Sale page here.
Conclusion
Whilst flying economy for 22+ hours is not something I actively look forward to, for the exceptional price of £195 it was too tempting to miss!  Look out for my trip review in March.
The bookable dates vary every day, so if today's outbound dates don't suit you, you can try again another day. The best way to bag your tickets is to check the sale page here at midday and check the dates applicable for that day.  Go to the booking engine and make your date choices and keep refreshing. Qantas have said it can take up to 30 minutes for the tickets to appear in the system, although experience shows that it was more like 15 minutes on Monday and on the dot of noon on Wednesday.
You can book here.  Good luck.