Who won 'Best Business Class Seat and Service' at the 2019 Head for Points Awards?
Links on Head for Points may pay us an affiliate commission. A list of partners is here.
Over Christmas and New Year, we are unveiling the winners of the inaugural Head for Points Travel & Loyalty Awards.
The Head for Points Travel & Loyalty Awards 2019 are a great opportunity to recognise the cream of the crop when it comes to UK premium business and leisure travel.  A lot of the areas we are covering, such as airport lounges and travel credit cards, are ignored by other awards because they are too niche – but for our readers, they are very important and appreciated.
Over 4,500 HfP readers voted over three weeks in November.  There were 12 categories in total.  As well as giving an award to each category winner, we are also giving out a number of 'Editor's Choice' awards for products and services which we personally admire.
Each winner will receive a trophy which we will be presenting at a special dinner in January.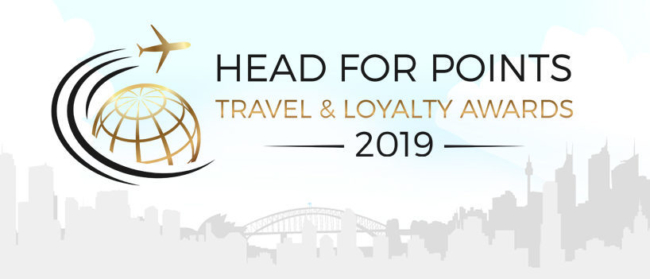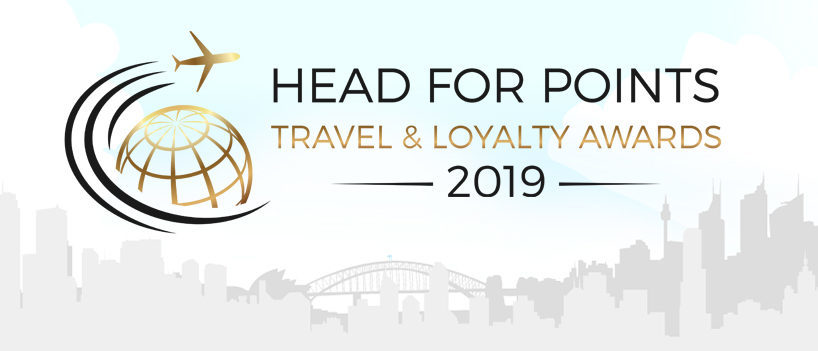 Today we are announcing the winner of 'Best Business Class Seat and Service'. And the winner is….
Qatar Airways
Qatar Airways won this category by a significant margin, beating the other shortlisted candidates British Airways, Emirates, Singapore Airlines, Virgin Atlantic, ANA, Turkish Airlines, Etihad Airways and Oman Air. It's also worth mentioning Cathay Pacific, who we did not put on the shortlist but which was the most nominated carrier in the 'other' category.
This won't come as surprising to anyone who is a long time reader of Head for Points, as the Qsuite is frequently cited as the best business class experience in our comments. Rob finally managed to get around to reviewing Qsuite (link) in October and found that the seat lived up to its reputation.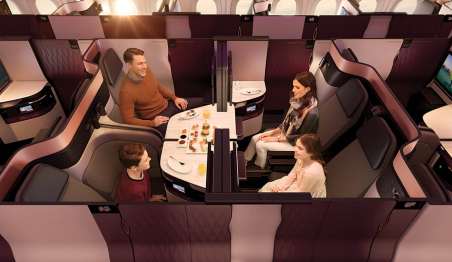 As the first business class seat to feature a door, Qatar Airways was obviously a trend-setter when it launched Qsuite. The flexibility of the seat is great regardless of whether you're flying solo, as a pair or even a family, since seats can be configured to allow up to four people to sit together.
This is complemented by an excellent service including genuine 'dine on demand' and beautiful touches such as the individual seat (artificial) candles, crockery and silverware.
Qsuite is not available on all long-haul services.  If you don't get it, however, you are more than likely to get the older herringbone seat.  This is basically the new British Airways Club Suite seat without a door, and is also impressive.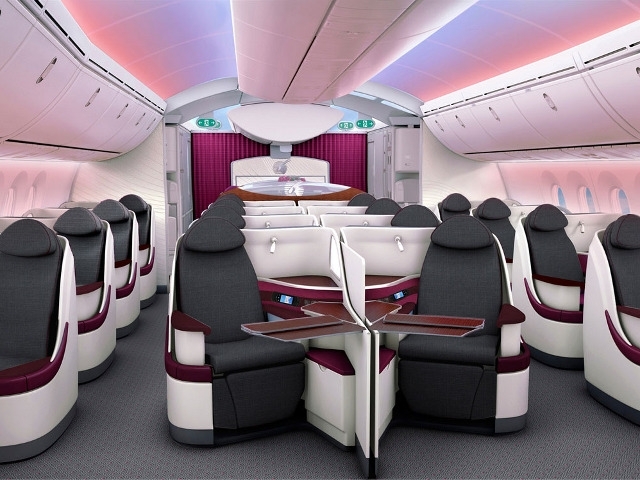 Though not strictly part of the seat and service, the low fares that Qatar Airways frequently offers from Europe to many destinations, as well as the ability to earn Avios and British Airways Executive Club tier points on flights (more than you would earn flying British Airways on the same route, due to the aircraft change in Doha) probably also weighed in on many readers' decision on how to vote.
We don't want to take anything away from the other shortlisted candidates, despite the large margin of victory.  Emirates, Singapore Airlines and Etihad also have excellent business class products flying from the UK, albeit not with doors.  The two Middle Eastern airlines have suffered a little from service cuts in recent years but you will still be impressed.
Turkish, ANA, British Airways and Virgin Atlantic are all in the process of launching new business class seats, but they are not yet widely available.  The chance for these carriers to shine was in the 'Best New Business Class Seat 2019' category which we will unveil tomorrow.
We reviewed the impressive Oman Air seat and service this year and, as a smaller carrier, it would have been ideal for an Editor's Choice.  With so much support for Qsuite, however, we felt that it was only fair to keep Qatar Airways as the sole category winner.
Two years on from its introduction, it looks like Qsuite is still ahead of the pack.  Maybe in 2020 someone might be able to dethrone Qatar Airways …. but there are also rumours of an announcement at the ITB travel show in Berlin in March.  The airline refuses to stand still, and by forcing other airlines to innovate and compete it is helping to drive up quality across the board.  Our award is well deserved.