What British Airways long-haul flights are scheduled for April?
Links on Head for Points may pay us an affiliate commission. A list of partners is here.
If you think that there are no British Airways long-haul flights currently available to book, think again. There is a surprising amount still scheduled to operate during April.
Even if you have no intention of travelling – or if the country won't let you in! – the flights may well operate in order to bring travellers back home.
The list below was published by Routes Online on Thursday afternoon, which is the key global publisher of route movements. This was before South Africa closed its airspace, so you can probably delete those from the list.
If the listing starts in April (eg Bermuda is listed at 16APR20 – 30APR20) it means that there are no services scheduled before that date.
This list is clearly hugely speculative – although the flights ARE bookable on ba.com. Remember that the Foreign Office 'do not travel' guidance was only for 30 days, ending on 16th April.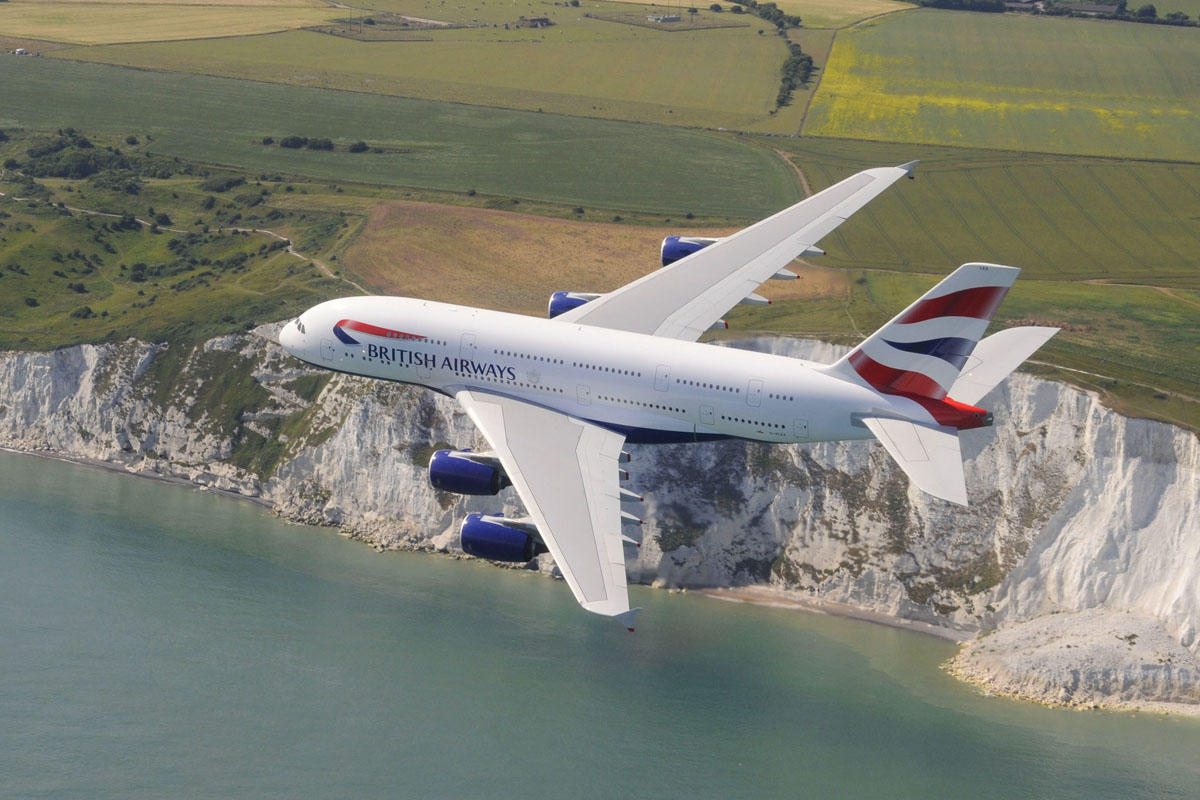 British Airways services for April 2020:
Accra 30MAR20 – 11APR20, alternating days, 747-400; 25APR20 – 29APR20 777-200ER
Bangalore 15APR20 – 30APR20, alternating days, A350-1000XWB
Bermuda 16APR20 – 30APR20, 3 weekly, 777-200ER
Boston 29MAR20 – 30APR20, 7 weekly, 787-9
Buenos Aires 18APR20 – 30APR20, 3 weekly, 777-200ER
Cairo 02APR20 – 30APR20, alternating days, 787-8
Calgary 19APR20 – 29APR20, 3 weekly, 787-8 operating
Cape Town 29MAR20 – 06APR20, alternating days, 747-400; 18APR20 – 30APR20 alternating days, 747-400
Chicago O'Hare 30MAR20 – 30APR20, 1 daily, 777-200ER
Doha 18APR20 – 30APR20, 1 daily, 787-9
Dubai 25APR20 – 30APR20, 1 daily, A350-1000XWB
Hong Kong 29MAR20 – 30APR20, 1 daily, 777-300ER
Hyderabad 15APR20 – 29APR20, alternating days, 787-8/-9
Islamabad 05APR20 onwards, 3 weekly, 787-8
Johannesburg 18APR20 – 30APR20, 1 daily, 747-400
Kuala Lumpur 19APR20 – 29APR20, alternating days, 787-9
Kuwait City 13APR20 – 30APR20, 3 weekly, 777-200ER
Lagos 25APR20 – 29APR20, alternating days, 777-200ER
Los Angeles 04APR20 – 30APR20, 1 daily, 787-9
Mexico City 29MAR20 – 28APR20, alternating days, 787-9
Montreal 18APR20 – 28APR20, 3 weekly, 787-8
Mumbai 15APR20 – 30APR20, 7 weekly, 787-8
Nairobi 29MAR20 – 28APR20, alternating days, 777-200ER
Nassau – Grand Cayman 13APR20 – 02MAY20, 3 weekly, 777-200ER
New York JFK 31MAR20 – 30APR20, 14 weekly, 777-200ER/-300ER
Orlando 14APR20 – 30APR20, 7 weekly, 777-200ER
Rio de Janeiro 23APR20 – 29APR20, alternating days, 787-8
Riyadh 29MAR20 – 30APR20, 4 weekly, 747-400
San Francisco 04APR20 – 30APR20, 1 daily, 747-400
Santiago de Chile 29MAR20 – 04APR20, 3 weekly, 787-9; 23APR20 – 30APR20, 3 weekly, 787-9
Seattle 29MAR20 – 30APR20, 1 daily, 787-9
Seoul Incheon 29MAR20 – 28APR20, alternating days, 787-8
Sydney 1 daily, 777-300ER
Tel Aviv 29MAR20 – 30APR20, 7 weekly, 777-200ER/A350-1000XWB
Tokyo 29MAR20 – 30APR20, 1 daily, 787-9
Toronto 18APR20 – 30APR20, 1 daily, A350-1000XWB
Washington Dulles 01APR20 – 30APR20, 1 daily, A350-1000XWB