In a parallel universe, Lufthansa's shareholders may vote down a €9 billion bailout ….
Links on Head for Points may pay us an affiliate commission. A list of partners is here.
Alex Cruz and Shai Weiss, the CEOs of British Airways and Virgin Atlantic respectively, must wake up in the morning and wonder what they did wrong to end up running a British airline rather than a (continental) European one.
Whilst British Airways issues redundancy notices to its staff (legacy cabin crew, pilots and engineers are receiving details of their very modest voluntary redundancy packages this week), the fight continues in Germany over whether the deal to give €6 billion of free money to Lufthansa is too tough. There is now a risk that shareholders reject the offer next week.
The Lufthansa saga is already ludicrous if you look at it from a UK business perspective.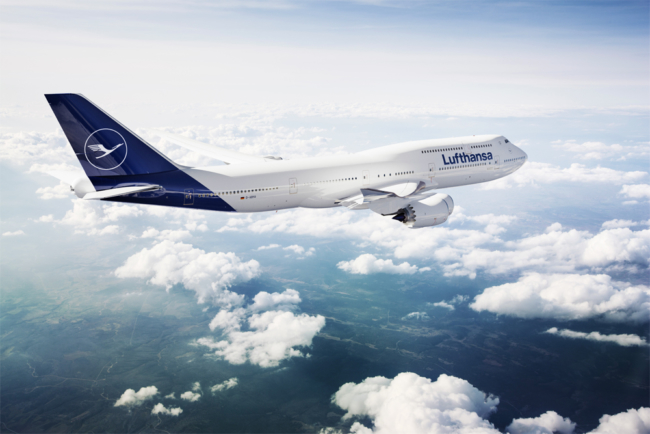 The German Government offered Lufthansa €9 billion as we covered here.  €3 billion of this was a loan, but the remaining €6 billion did not have to be repaid if the airline chose not to, albeit the investment incurs interest.  The Government also promised that it would block any attempts to acquire the airline.
In return, the Government wanted a 20% shareholding in the airline and the appointment of two directors to the Supervisory Board.  The Government agreed not to vote its shares and the directors agreed not to vote at meetings except in certain exceptional circumstances.
In return, the airline was asked by the European Commission to give up enough slots at Frankfurt and Munich to allow other airlines to run 36 daily return flights.  To put this in perspective, this represented 4% of Lufthansa's capacity in return for a huge life saving cash injection.
Whilst most airlines would have jumped at this, Lufthansa is smarter.  It knew that the European Commission has no real understanding about how airlines work, so pushed back.
The Commission then agreed a bailout which, as our article here explains, is so weak it is useless.
In exchange for its €9 billion (€6 billion of which does not need to be repaid), Lufthansa only needs to give up 12 return flight slots per day at Frankfurt and Munich.
The real genius, though, is that the conditions attached to receiving those slots mean that no airline is likely to want or be allowed to have them.  For a start, any airline currently operating at Frankfurt or Munich is excluded for the first 18 months.  After 18 months other airlines can apply – but any airline which has received 'Government support' during coronavirus is excluded.  Secondly, the slots will only be made available for very short flights, which removes the risk of any long haul competition.
So, at the end of May, this is where we were.  Lufthansa had negotiated a hugely generous bailout package and the European Commission had made itself look stupid.  We all thought that was the end of it.
But no …..
The story has now taken another twist.
The largest shareholder in Lufthansa in Heinz-Hermann Thiele.  Thiele is a 79-year old Munich-based billionaire, who is majority owner of the commercial vehicle and rail brake manufacturer Knorr-Bremse.
In an interview with Frankfurter Allgemeine Zeitung newspaper on Wednesday, Thiele stated that he has increased his shareholding in the airline from 10% to 'more than 15%' with a view to potentially blocking the deal, although he did not firmly commit to voting against it.
Thiele does not believe that the Government has been generous enough.  His view is that the Government should not receive any shares in the airline in return for pumping in €9 billion.  At best, he wants any shareholding to be held by the state-owned development bank KfW.
Reuters quotes Thiele as saying:
"I appreciate Mr Spohr [Lufthansa CEO] but I'm not satisfied by his statement that everything was examined and that some ideas could not have been implemented. I believe that negotiations could have been more intense,"
Other politicians have also spoken out against the deal.  The opposition Free Democrats party is quoted as saying:
"The German Government has taken a high-risk bet. Its wish for the Government to take a direct stake in Lufthansa is putting the jobs of hundreds of thousands of Lufthansa employees at risk. It's completely irresponsible."
For clarity …. we have shareholders and politicians saying that the German Government should just hand over €9 billion to Lufthansa without receiving any shareholding in return.  This is despite the fact that the entire airline is only valued at €4.7 billion today.
The shareholder vote next Thursday is likely to require a 2/3rd majority to pass.  (A straight majority would only be enough if more than 50% of shareholders participated in the meeting, which is seen as unlikely.)  If Thiele votes his 15%+ against the deal, it may fail.  The airline has warned that, if this was the case, it may have to enter bankruptcy protection.
You can read more about this story on the Reuters website here.
UPDATE, FRIDAY AM:  Thiele has just sold €750m of shares in Knorr-Bremse.  It is thought that he might use this money to increase his stake in Lufthansa before the shareholder vote next Thursday.