What's new from Qatar Airways? New Manchester flights, innovative UV cleaning technology
Links on Head for Points may pay us an affiliate commission. A list of partners is here.
This article is sponsored by Qatar Airways
Back in June we ran an interview with Gary Kershaw, the UK & Ireland Country Manager for Qatar Airways, about how the airline was responding to the pandemic. At the time, Qatar Airways was the world's largest airline, flying more passenger miles than the next four biggest airlines combined.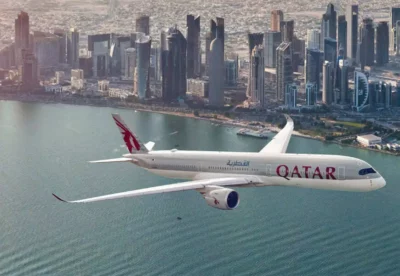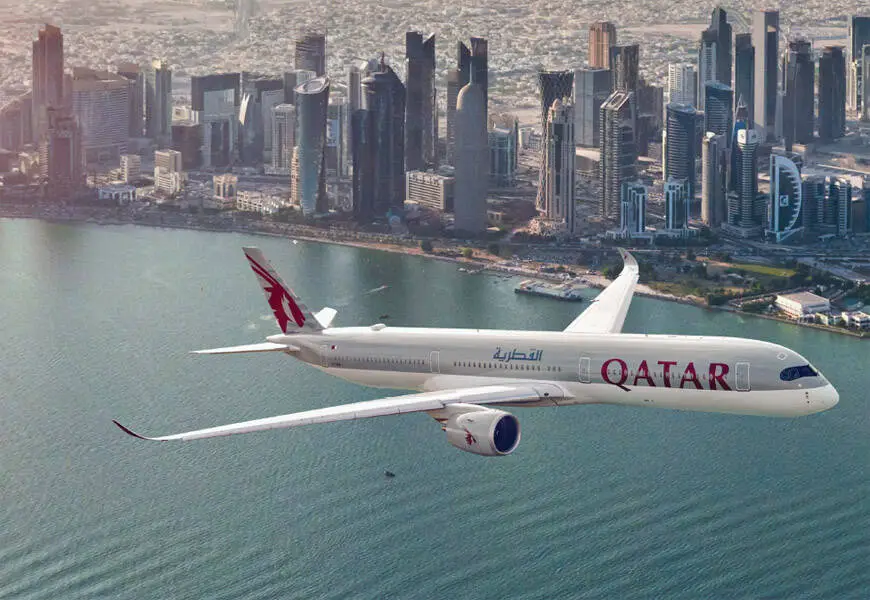 If you didn't read it, it was very interesting and you can find it here.
We had a catch-up with the Qatar Airways team this week to see how they are continuing to deal with life under coronavirus.
Qatar Airways continues to rebuild its UK schedule
With the resumption of flights from London Gatwick at the end of August, Qatar Airways remains the biggest international airline flying into the UK.
There are currently 49 UK departures per week, comprising:
Edinburgh (three weekly flights)
London Gatwick (four weekly flights)
London Heathrow (four daily flights)
Manchester (two daily flights)
In addition, Qatar Airways has announced a further three weekly flights from Manchester starting on 15th October. This will take the airline up to 52 weekly services.
The airline is proud of its repatriation efforts to date, and has helped bring over 200,000 passengers home during the pandemic.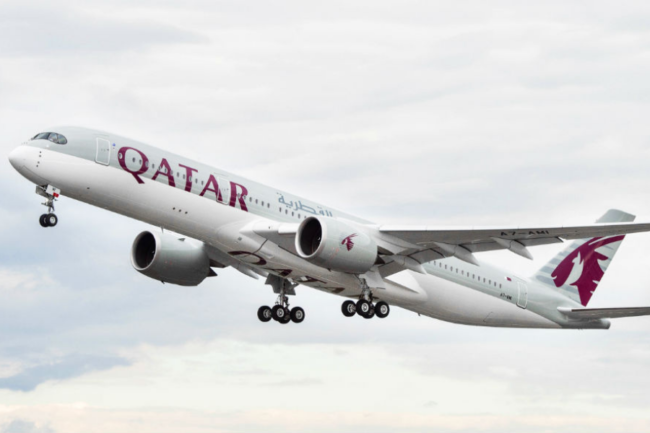 More South Asia routes relaunched
Qatar Airways is now running over 650 weekly flights to more than 90 destinations, giving it the largest network of any airline at the moment. The network never fell below 30 countries even at the height of the original infection wave.
Services to Pakistan, as an example, now include:
Islamabad (11 to 14 weekly flights)
Karachi (10 to 14 weekly flights)
Lahore (11 to 14 weekly flights)
Peshawar (five to seven weekly flights)
….. using modern Boeing 787 Dreamliner and Airbus A350 aircraft.
New UV cleaning technology introduced
Qatar Airways is the first international carrier to buy the Honeywell UV Cabin System.
UV light is very effective at killing viruses and can reach areas which can be missed by spraying. The lights look like this:
The airline has already received six of these new cleaning devices and is aiming to acquire more so that all aircraft can be treated each time they pass through Hamad International Airport.
Qatar Airways Group Chief Executive, His Excellency Mr. Akbar Al Baker, said in a statement:
"We are pleased to be the first global airline to operate the Honeywell UV Cabin System onboard our aircraft. In clinical tests, UV light has been shown to be capable of inactivating various viruses and bacteria when properly applied at specified doses."
You can find out more about UV cleaning in this press release.
Qatar Airways has also introduced enhanced PPE suits for cabin crew and, as we covered on HfP, become the first airline to require passengers to wear face shields in addition to face coverings. The newest improvement are new-to-the-industry UV cleaning machines.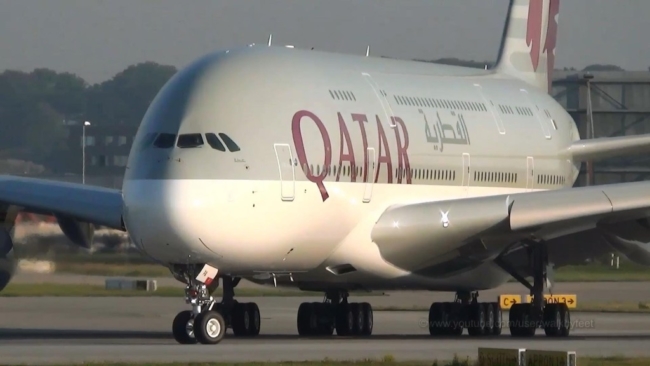 What is the future of the Qatar Airways A380 fleet?
Qatar Airways has one of the youngest, and therefore most fuel efficient, fleets of any major airline. As we discussed in our interview with Gary Kershaw back in June, the mix of different aircraft types has played a key role in allowing it to resume flights, with aircraft types being moved around as passenger and cargo demand changes.
Unfortunately, there are still no plans to bring back the small fleet of A380 aircraft, which tended to be disproportionately used on routes to and from London.
Both environmentally (an A380 emits 80% more CO2 per hour than the latest Airbus or Boeing single deck aircraft) and commercially, it makes no sense to operate them at present. The cargo capacity of an A380 is surprisingly small, because of the need to fit in two full passenger decks, and cargo is currently the main revenue earner on many flights.
You can find full details of the current Qatar Airways route network and coronavirus travel policies on this page of their website.