JetBlue files a formal complaint about London airport slot access
Links on Head for Points may pay us an affiliate commission. A list of partners is here.
US airline JetBlue has recently announced plans to fly to the East Coast from Gatwick and Stansted. It will use a single-aisle Airbus A321LR, a new version of the A321 series with an extended range.
JetBlue has clearly not got its preferred slots. The airline has filed a complaint with the US Department of Transportation claiming that it is being locked out of Heathrow and Gatwick.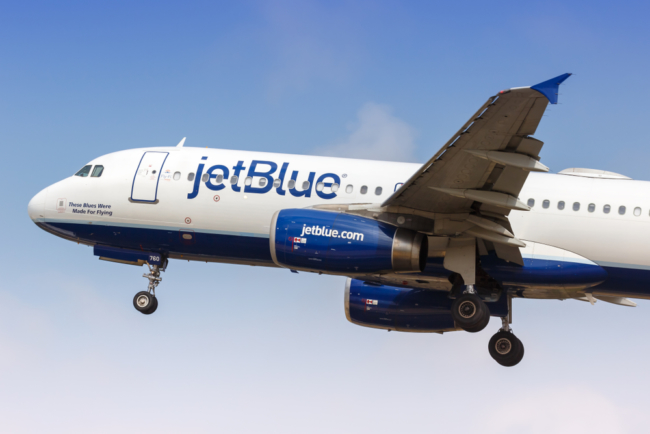 Oddly, the complaint is aimed at the UK Government and not British Airways, Virgin Atlantic or any other slot holder. This is despite the fact that it is an EU agreement, not a UK one, which has allowed Virgin Atlantic to retain its Gatwick slots despite abandoning the airport and British Airways to retain its slots despite flying just a handful of weekly services.
The complaint states:
"At the same time, carriers like JetBlue, poised to enter the transatlantic market and disrupt the status quo and fulfill a crucial need for lowcost carrier transatlantic service, are unable to sufficiently secure LHR slots or consistently timed LGW slots because of the fiction that carriers are going to return to the pre-COVID-19 status quo. They are not, and the UK Government needs to address this reality immediately."
JetBlue is hoping to get the US Department of Transportation to put pressure on the UK Government to meet its 'open skies' obligations, and if not to potentially take retalitary action against UK interests unless access to Heathrow, and improved access to Gatwick, is granted.