What can you do with American Express Membership Rewards points?
Links on Head for Points may pay us an affiliate commission. A list of partners is here.
Who are the UK American Express Membership Rewards partners?
Today I wanted to do one of our occasional 'first principles' articles where we look at a topic that is regularly discussed on Head for Points but which, if you are a new reader, you might not fully understand.
It will help you answer the question 'What can you do with Membership Rewards points?'.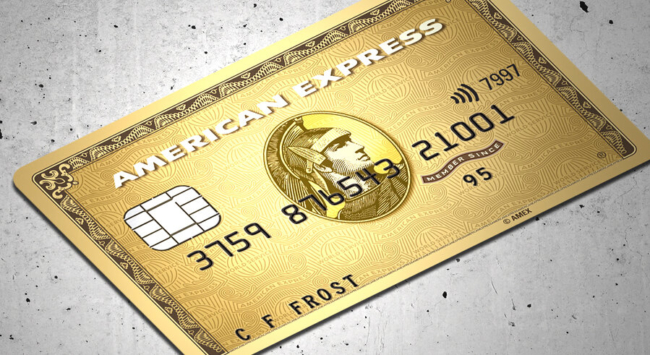 This is very much an article for beginners who have not yet, or who have only just, applied for their first Membership Rewards-earning card.  This is usually American Express Preferred Rewards Gold which I regard as the best starter card for a miles and points beginner as I explained here.
Amex Gold currently comes with a very generous bonus of 20,000 Membership Rewards points and is free for the first year.
What are Membership Rewards points?
Membership Rewards points are a global currency used by American Express to reward users of its charge cards and selected credit cards.
It is important to note that the scheme has different partners and different conversion rates in different countries. You may read, for example, that Lufthansa is a Membership Rewards partner, but this is only true if you live in Switzerland.  More commonly, you may read that the conversion rate from A to B is 1:2, when for the UK card it is actually 1:1.
How do I earn Membership Rewards points?
You earn Membership Rewards points from American Express Centurion, Platinum, Gold, Green and their equivalent Corporate and Small Business charge cards.
There is also the Amex Rewards Credit Card – this is the only 'free for life' UK card which earns points.
The earnings rate is 1 point for every £1 spent on the card.  The exception is the Gold card – you earn double points on airline transactions and on foreign spend – and on all cards for American Express Travel transactions
By far the most popular Membership Rewards card is American Express Preferred Rewards Gold.  This is due to its good sign-up bonus of 20,000 points and the fact that the first year is FREE.  Heavy travellers can also get value from American Express Platinum, despite the £575 fee, because of its strong benefits package.
My review of Amex Gold is here and my review of Amex Platinum is here.
Small business owners may be attracted by the generous sign up offers available for the Business Gold and Business Platinum variants.
It is important to remember that you must retain an American Express charge or credit card which earns Membership Rewards points to retain your Membership Rewards points.  If you are planning to cancel your Gold, Green or Platinum card to stop paying annual fees, you will need to empty your Membership Rewards account.
For simplicity, it is best to transfer your points before cancelling the card.  Strictly speaking, according to the Membership Rewards terms and conditions here (p20), you have 30 days from the day you cancel the card.
There is an alternative.  Getting the free Amex Rewards Credit Card lets you cancel your fee paying card and keeps your Membership Rewards points alive as I explained here.
Where can I spend Membership Rewards points?
Here are the key links to the American Express website:
the UK Membership Rewards home page is here
the UK airline rewards home page is here and
the UK hotel rewards page is here
Here is a summary of the UK airline rewards and which airline grouping each airline is in.
1 Membership Rewards point gets you:
1 Avios (into BA or Iberia)
1 Alitalia mile (SkyTeam)
1 Asia Mile (oneworld)
1 Delta mile (SkyTeam)
1 Etihad mile (no alliance)
1 Emirates mile (no alliance)
1 Finnair mile (oneworld)
1 Flying Blue mile (SkyTeam)
1 Qantas Point (oneworld)
1 SAS mile (Star Alliance)
1 Singapore Airlines mile (Star Alliance)
1 Virgin Point (no alliance)
And here are the hotel rewards with 1 Membership Rewards point getting you:
3 Radisson Rewards points
2 Hilton Honors points
1.5 Mariott Bonvoy points
You can transfer into Club Eurostar at the ratio of 15 Membership Rewards points to 1 Eurostar point.  I wrote an overview on Eurostar and Amex points here.
How do I maximise the value of my Membership Rewards points?
There are other reward options – store gift cards and travel gift vouchers etc.  The list got a lot shorter in 2019 when American Express removed all 'physical goods' redemptions – it is no longer possible to redeem for a toaster.
However, in almost all cases, these are based on a simple formula which gets you no more than 0.5p per point redeemed (eg 10,000 points for a £50 voucher).  Some of the easiest ones to use are Amazon and iTunes gift vouchers.
For the truly lazy, you can also redeem your points for a credit against your Amex statement.  This gets you a poor 0.45p per point.
However …..
NEVER redeem for less than 0.8p per point of value
In January 2021, Avios formed a partnership with Nectar.  1 Avios point is now worth 1.6 Nectar points when you transfer them via this page of ba.com.
This had an interesting side effect.  Since 1 Membership Rewards point = 1 Avios, and since 1 Avios = 1.6 Nectar points, and since 1 Nectar point = 0.5p, your Membership Rewards points are now worth a GUARANTEED minimum of 0.8p.
All you need to do is transfer them from Amex to Avios and on to Nectar.  You can spend the Nectar points in Sainsbury's, Argos or on eBay.
Because you can get 0.8p per point via this route, there is NO REASON AT ALL to redeem your Membership Rewards points for gift cards or statement credit where you get 0.5p per point at best.
You can beat 0.8p, however
In general, you can get more than 0.8p per Membership Rewards point by redeeming into an airline or travel programme.  I value airline miles – very conservatively – at 0.8p to 1p each depending on programme and route, but it isn't hard to beat this.
Radisson Rewards transfers should also get you more than 0.8p per Membership Rewards points transferred, due to the generous 1:3 conversion rate.
Hilton Honors points and Marriott Bonvoy points are now less interesting as transfer options.
I value Hilton Honors points at around 0.33p so that would be 0.66p per Membership Rewards point based on the 1:2 transfer rate.  I value Marriott Bonvoy points at 0.5p, which means you are getting 0.75p per Membership Rewards point.  Both of these are worse than taking the Nectar redemption route.
However, you can do substantially better than this if you need a hotel room on a peak date in a peak city.  It can still be worth transferring Membership Rewards points across but only if you have identified a redemption where you know you will beat 0.8p per Amex point.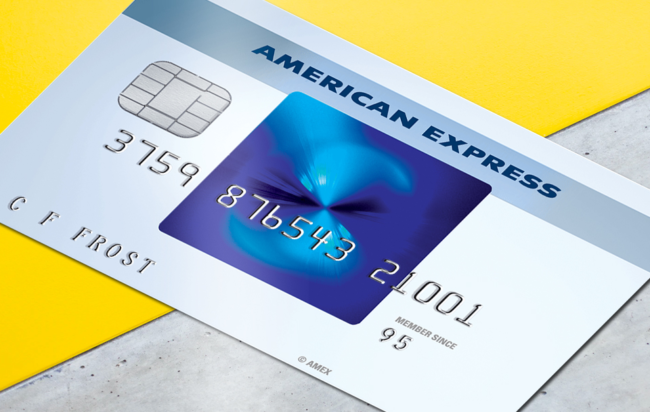 When should I transfer my Membership Rewards points?
Unless there is a conversion bonus going on, it makes sense to keep your points in Membership Rewards until you need them. This lets you maximise your flexibility. However, in order to speed up a transfer when you do need one, you can 'link' your loyalty programmes in advance.
The 'link' process allows Amex to confirm that your loyalty account is correct, and knocks a day or two off the time taken for your first transfer to that programme to be processed. You can do this by going into your Membership Rewards account and doing a dummy booking for the relevant programme.
Once your accounts are linked, a transfer will usually only take 2-3 days at most.  I compiled a list of Membership Rewards transfer times with help from Head for Points readers.
Can I transfer to another persons frequent flyer account?
This is a common question – and the answer is 'No'.  Until recently, the US Membership Rewards scheme let you transfer to an airline or hotel account in any name.  This has never been the case in the UK.
It is possible, if you are transferring to someone with the same surname, it will work with some partners who only verify that the account surnames match.
Are there conversion bonuses?
We have not seen any UK airline conversion bonuses for the last few years.  Etihad and Singapore Airlines have done 'unofficial' transfer bonuses recently, ie ones which are not promoted by Amex directly and are only advertised by the airline.
My understanding is that American Express has been trying to reduce the number of people who redeem for airline miles, as these are substantially more expensive than other options.
There have been modest Hilton Honors and Marriott Bonvoy transfer bonuses in the last 18 months, so they may be making a comeback.
Conclusion
American Express Membership Rewards points can be very valuable.  The key thing is that they offer FLEXIBILITY – you do not need to commit them to an airline or hotel scheme until it is time to redeem.  You can avoid being caught out by scheme devaluations or changes in travel plans.
The new January 2021 option of redeeming to Nectar points, routing via Avios, puts a floor value of 0.8p on your points which is great news.
The big sign-up bonuses on the American Express Preferred Rewards Gold (20,000 points) and The Platinum Card (30,000 points) offer an easy way to get your collection going.
---
Want to earn more points from credit cards? – May 2021 update
If you are looking to apply for a new credit or charge card, here are our May 2021 recommendations based on the current sign-up bonus. 
If you have your own business, don't miss our EXCLUSIVE offer on the Capital On Tap Business Rewards Visa card, worth 29,900 Avios. See below.
You can see our full directory of all UK cards which earn airline or hotel points here. Here are the other top current deals:
Earning miles and points from small business cards
If you are a sole trader or run a small company, you may also want to check out these offers.
Until 20th May 2021, you can receive a sign-up bonus worth 29,900 Avios with the Capital On Tap Business Rewards Visa credit card. This offer is exclusive to Head for Points readers. Click here to learn more.
Disclaimer: Head for Points is a journalistic website. Nothing here should be construed as financial advice, and it is your own responsibility to ensure that any product is right for your circumstances. Recommendations are based primarily on the ability to earn miles and points and do not consider interest rates, service levels or any impact on your credit history. By recommending credit cards on this site, I am – technically – acting as a credit broker. Robert Burgess, trading as Head for Points, is regulated and authorised by the Financial Conduct Authority to act as a credit broker.